SPINS sales data reveals 7 nutritional ingredient trends
SPINS sales data reveals 7 nutritional ingredient trends
From increased demand for eye health supplements to the "hippie shift" and crash and burn of immunity products, Natural Products Insider's Todd Runestad offers his takeaways based on SPINS data.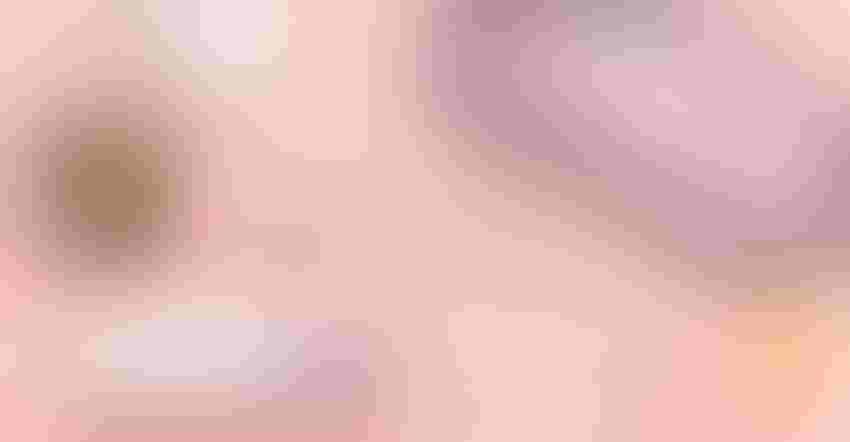 Point-of-purchase sales data from both the natural and conventional food/drug/mass market brick-and-mortar retail outlets for the first half of 2023 has revealed seven trends.
In sum, the sales data from SPINS points to an uneven market fulfilling the ancient aphorism: where some perish, others prosper.
Peak sleep. Melatonin was the staple ingredient in every sleep-support supplement a year ago. Yet after the first half of 2023, melatonin sales are down 7.5%—while magnesium is way up at 38% growth.
Have we reached peak melatonin in sleep supplements? Are people looking for something besides melatonin? Maybe it wasn't working for people.
"Sleep support supplements were a hot trend in previous years, and while still important to shoppers, they experienced extreme growth that we knew would be unsustainable," said SPINS corporate communications specialist Haleigh Resetar. "Like many ingredients, melatonin, while still doing well in sales and a popular ingredient for shoppers, is being outpaced by magnesium, which has been gaining traction with influencers on social media platforms such as TikTok and Instagram. While we wouldn't say sleep supplements are 'over,' their popularity just isn't as high and consumers—as is typical in the shopping cycle—have shifted their attention to other ingredients and health focuses for now."
Visionary category: Eye health supplements are up a healthy 14%.
This eye-health category should continue to rise, especially among younger consumers looking for help with phone, tablet and computer-related eye fatigue and blue light damage to the eyeball's macular pigment.
Macular degeneration is the leading cause of blindness among those older than age 60, and that age looks like it is coming down because of increased blue light in our lives. For a deeper dive into the issues and ingredient solutions in the eye-health category, download the Natural Products Insider digital magazine on healthy aging, which includes a feature on vision health.
Sports FTW: Beet root and creatine sales are up big-time.
Beet root (up 67%) is a nitric oxide booster, making it a kind of natural source of Viagra. It's used by gym rats for an exercise boost, but also for that other kind of performance in the bedroom. Creatine, meanwhile, is in the midst of a true surge, up 34%.
We've been talking about the expansion of creatine into women, older adults and brain health segments, as well as how it works better combined with other ingredients, since late last year.
Hippie shift. This ingredient has been getting decimated in recent years: CBD.
It probably did not help that get-high marijuana has continued its march to full-on adult-use legalization across the country, but CBD is down 18% in just the first half of the year.
A cold reckoning—namely the Food and Drug Administration's punt to Congress on creating a federal regulatory pathway to market for CBD—leaves brands in the midst of an identity crisis.
Should they expand into the larger supplement health and wellness space? Or should they pivot into gray-market delta-8 THC? And can they even stay alive longer enough for Congress to come to the rescue?
Of note, mushroom sales are up 31%. That suggests a consumer movement to the next hippie thing, out from cannabis and in to 'shrooms, even legal supplement ones like lion's mane, chaga, cordyceps and maitake.
Joint health swaps ingredients: Sales of glucosamine, chondroitin and MSM all have fallen off a cliff. Once upon a time, these were the Big 3 for joint health.
The glucosamine/chondroitin combo is down 13%, and MSM is down an even bigger 53%. The data might suggest that the efficacy rate of two bottles until you (maybe) feel a benefit has been lapped by fast-acting newcomers like eggshell membrane, frankincense and the like.
"We are growing, we see more companies adding products with our ingredient," says Eric Anderson, managing director at NXT-USA, which supplies Tamaflex, based on tamarind seed and turmeric. "The category needs a re-fresh. Consumers are looking for fast-acting benefits."
He cited two studies showing relief from joint pain in 5-7 days: "They feel it."
Protein sales continue to blow up.
That's despite the New York Times this year saying protein supplementation is not necessary, that supplements can be nothing more than sugar-filled glorified candy that packs protein. (The Times story noted a quality protein bar contains less than 5 grams of added sugar and around 15-20 grams of protein per serving.)
Of note, sales of animal protein are outpacing plant protein. (The combination of plant and animal protein is up 4.5%.) Have we reached peak demand for plant protein?
I don't think anybody would complain about 13% growth like plant is experiencing, but animal multi is up 21%, animal general up 22%, and animal whey up 21%.
Post-pandemic immunity. Yes, protein is way up. Probiotics are still up. But immunity is crashing and burning as people are SO over Covid!
Recent reports about a new EG.5 variant notwithstanding, Covid is now killing as many Americans as the flu in a bad year. And yet, vitamin C is down 16%, Ester-C down 22%, vitamin D down 10%, elderberry down 27%, and zinc down 19%.
Immunity supplements are no longer all the rage, but what does that mean exactly in terms of consumer demand for these types of health products?
"Consumers are still looking to accomplish overall health and wellness, but for many shoppers this doesn't always include an immune health-specific supplement in their routine," explains SPINS' Resetar. "While immune ingredients are finding their way into these wellness formulations, immune-specific products are still going to be important to shoppers during seasons where illnesses are more common."
That suggests the last quarter of 2023 could see an uptick in immune-support supplements—though some of these ingredients are finding their way into beverages and foods that contain fortifications with immune-support ingredients.
Subscribe and receive the latest insights on the health and nutrition industry.
Join 37,000+ members. Yes, it's completely free.
You May Also Like
---