4 critical—and surprising—nutrients to power prenatal supplements
4 critical nutrients to power prenatal supplements
New ingredient science and formulation tips guide effective prenatal supplements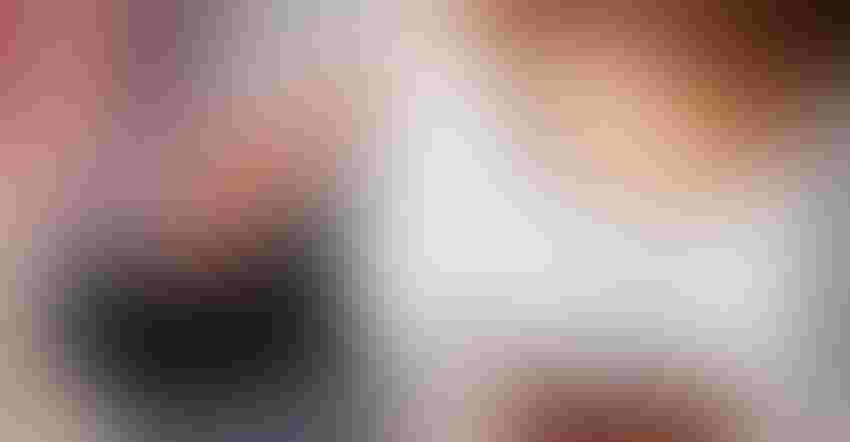 At a Glance
97% of pregnant women take prenatals The Big 6: calcium, iron, omega-3s, vitamins A and D Here's 4 more with an evidence base
The vast majority of pregnant women in the United States understand the need for prenatal supplements. At least that's the result of one survey, conducted by The Harris Poll on behalf of March of Dimes: A whopping 97% of the 1,000 respondents reported taking prenatal supplements or multivitamins when they were pregnant. 
Of these, 92% said they took the prenatal supplements based on the recommendation of a health care provider. 
The importance of prenatal nutrition has been well established among medical professionals, researchers and consumers. 
In fact, the majority of women (63%) were able to identify folic acid as a very important nutrient that may help reduce a woman's risk of having a baby with a birth defect. 
Yet 84% of women who said they were familiar with folic acid either didn't know the recommended amount of the nutrient or cited an incorrect amount. 
Folate, which has been shown to reduce a baby's risk of being born with neural tube defects (NTDs), is one of six ingredients that researchers of a new study cited as being consumed in inadequate amounts based on the diets of pregnant women. 
Others of the big six include calcium, iron, omega-3s and vitamins A and D. 
The researchers went further to compare the nutrient levels in a range of supplement products against the target levels identified by the researchers of the big six ingredients that the pregnant women did not get enough of from food alone. 
The findings made waves. 
Of 20,547 dietary supplements analyzed by researchers, including 421 prenatal products, only one product contained the doses identified by researchers for all six nutrients. 
Science-backed formulations 
The Council for Responsible Nutrition (CRN) in a response said the study's findings are "not surprising." 
"This latest research reinforces what skilled dietitians and nutritionists have been saying for years—dietary supplements, even prenatal supplements—are simply 'supplements' to a healthy diet, not substitutes," Andrea Wong, Ph.D., SVP of scientific and regulatory affairs at CRN, said of the study. "While these critical products absolutely do fill some nutritional gaps, they are not intended to replace healthy eating, and certainly not during the critical time of pregnancy. 
"However," she added, "the dietary supplement industry strives to provide products that best serve most people during pregnancy." 
Central to achieving that goal is research that helps product developers and formulators understand which ingredients, and in what forms and amounts, are most effective at achieving the desired outcome for a specific population—in this case, pregnant women. 
Here's what's new in the science behind some prenatal category stalwarts, as well as a recent entrant. 
Folate gets a lot of attention in the prenatal category, and for good reason. According to the March of Dimes, about 70% of the pregnancies affected by NTDs each year in the United States could be prevented if women supplemented with the recommended amount of 400 mcg folic acid every day before pregnancy and in early pregnancy. 
Notably, the recommended amount increases to 600 mcg/d during pregnancy. 
The body can't synthesize folate, which means folate must be consumed in foods or supplements. Folic acid is the synthetic form of folate and can be found in dietary supplements and fortified foods such as flour and cereals. Naturally occurring folates are found in foods like leafy vegetables, fruits and animal liver. 
While the terms "folate" and "folic acid" are often used interchangeably, Lorena Carboni, senior scientific communication specialist, product manager, Gnosis by Lesaffre, argued that the nutrients are different, which can have implications on the efficacy of supplementation. 
"The bioavailability and metabolism of folates differ due to their respective chemical structures," she said. "All forms of folates, natural or synthetic, must be converted to the biologically active form [5-methyltetrahydrofolate (5-MTHF)] to exert their biological activity." 
However, Carboni warned, some people have unique "genetic patterns" of the enzyme used by the body to metabolize folic acid, called methylenetetrahydrofolate reductase (MTHFR), limiting their ability to realize the benefits of folic acid supplementation. 
"Individuals expressing this polymorphism may be unable to reduce folic acid, and about 40% of the population presents a form of MTHFR polymorphism," she explained. 
Another challenge of folic acid supplementation, she said, is its accumulation in the body in the form of unmetabolized folic acid (UMFA), "which has no biological function and whose effects are not yet totally known." 
Folate's biologically active form, 5-MTHF, which is the form of Gnosis by Lesaffre's Quatrefolic, can overcome these challenges, Carboni advised, making the nutrient "immediately available" and "especially effective for 100% of people, including those with polymorphisms in folate-related enzymes, such as MTHFR polymorphism." 
[Women's health supplements marketsizing, ideation and formulator hacks available by downloading the free Natural Products Insider digital magazine here.]
Docosahexaenoic acid (DHA) has risen to fame in the omega-3 prenatal supplements space. That's because omega-3s—and, particularly, DHA—are critical for an infant's developing brain. 
DSM's Kristen Finn, science translation advocacy segment lead for early life nutrition (ELN), and Toni Farinella, segment lead of ELN and nutrition improvement, pointed to recent research showing DHA intake during pregnancy was positively linked with neurodevelopment outcomes. 
Additionally, a recent systematic review supported DHA for improving maternal health outcomes and lowering the prevalence of preterm births. Per Finn and Farinella, the findings relied primarily on trials that studied doses of 600-1000 mg omega-3s, and "findings were more compelling when studies utilized DHA alone or DHA predominant blends." 
Despite DHA's critical importance, it's a nutrient that tends to lack in prenatal care. 
Take, for instance, one study that found most women don't have adequate DHA intakes when they become pregnant. 
The 2023 American Journal of Clinical Nutrition study further found that the majority of supplements that contain target doses of at least five of the "big six" nutrients didn't contain omega-3s. Prenatal vitamins that did include omega-3s offered a median level of 200 mg DHA, "which is below the level that may be most efficacious for reducing the risk of preterm birth," Finn and Farinella noted. 
When it comes to formulating prenatal supplements, DHA poses unique challenges. Primary among these is the dose. 
"DHA is a large molecule and only small amounts can fit into an 'all-in-one' multivitamin capsule or gummy," Finn and Farinella explained. "Providing efficacious doses of DHA during pregnancy may require taking several capsules or gummies per day." 
Ben Kelly, president, and Mia Wang, innovation manager, Algarithm Ingredients Inc., pointed to another challenge: cost. 
"The traditional range of A-Z vitamins are more established, largely produced in low-cost geographies, and can be found in dry final product formats, making manufacturing much easier and cost-effective relative to liquid encapsulation," they explained. "However, this is a space we are quite interested in, and we are always looking for ways to create options for formulators to include omega-3s in their multi." 
A partner of Algarithm, Ritual, includes its algae-derived DHA in multivitamins for kids, teens, 18+ and 50+ age groups. 
Finally, source is a consideration for consumers and formulators alike. 
Algal oil used to produce algae-derived DHA, per Kelly and Wang, can be naturally adjusted to produce higher concentrations of DHA and omega-3s. That means minimized processing compared to other sources that require a chemical process of esterification, distillation and transesterification to achieve higher levels of omega-3s. 
"These higher, natural levels of omega-3s allow for the same benefits as fish oil concentrates (smaller softgel size, easier formulation in multis, etc.), but they are not chemically modified, minimizing processing steps," the duo explained. 
[For the complete formulator's toolbox on a range of women's health issues, download the free Natural Products Insider digital magazine here.]
Choline is another brainy nutrient that's gained significant ground in the prenatal space in recent years. 
Higher choline intake during pregnancy has been linked with higher information processing speeds in infants and better memory in young children. 
A recent study published in 2022 makes the case for doubling recommended choline amounts during pregnancy to boost brain health in children. The study by Cornell researchers asked half of participants (pregnant women) to consume 480 mg/d choline, while the other half consumed a total intake of 930 mg/d, approximately double the recommended adequate intake level of 450 mg/d. 
At 7 years, children of women in the 480 mg/d group showed a decline in accuracy from the beginning of a sustained attention task to the end. Children of women from the 930 mg/d group achieved a high level of accuracy throughout the task. 
Despite this, choline intakes are low, especially in pregnant women. A 2017 study tapping National Health and Nutrition Examination Survey (NHANES) data found less than 3% of women meet the recommended adequate intake for choline. 
One study showed only eight of the top 25 prenatal vitamins contain choline. Of those, none provided more than 55 mg per daily dose. 
Choline wasn't identified by The American Journal of Clinical Nutrition study as one of the "big six" nutrients. 
"It's shocking that most prenatal formulas don't contain choline, or have it in such low amounts, considering how critical it is for baby's brain development," said Taylor Wallace, Ph.D., CFS, FACN, and choline expert. Wallace mentioned a new prenatal by Beli that includes 400 mg of a highly absorbable form of choline. 
Creatine is an amino acid that plays a critical role in cellular energy homeostasis by supporting the production of adenosine triphosphate (ATP), the cell's energy source. Creatine is found in high amounts in skeletal muscle, so it's no surprise that the benefits of creatine are most often tied to its potential to boost muscle strength and performance. 
Increasingly, creatine is getting attention from researchers for its potential to support pregnancy. 
Much research evaluating the potential benefits of creatine for pregnancy focus on the compound's ability to reduce the risk of hypoxia-induced perinatal injury, specifically as it relates to the baby's brain. 
However, researchers recognize the potential of creatine to support reproduction, considering, as authors of a recent study wrote, female reproductive organs are "some of the most regenerative and highly energetic tissues within the body." 
They continued, "As such, there is an undeniable link between energy metabolism and reproductive success. By understanding the intricacies of energy metabolism and [ATP] production throughout female reproduction, we are best placed to address irregularities that may contribute to infertility and poor pregnancy outcomes." 
In a 2020 systematic review and meta-analysis evaluating the safety of supplementation with creatine during pregnancy, researchers found no evidence of death or serious adverse events due to creatine. 
Rachel Adams joined Informa's Health & Nutrition Network in 2013. Her career in the natural products industry started with a food and beverage focus before transitioning into her role as managing editor of Natural Products Insider, where she covered the dietary supplement industry. Adams left Informa Markets in 2019, but is still a contributing writer. 
Subscribe and receive the latest insights on the healthy food and beverage industry.
Join 47,000+ members. Yes, it's completely free.
You May Also Like
---