FDA written enforcement discretion on CBD unlikely
FDA written enforcement discretion on CBD unlikely
FDA and stakeholders in the dietary supplement industry highlighted differences between NAC and CBD, supporting the notion that FDA is unlikely to issue a formal policy of enforcement discretion for CBD-containing products marketed as dietary supplements.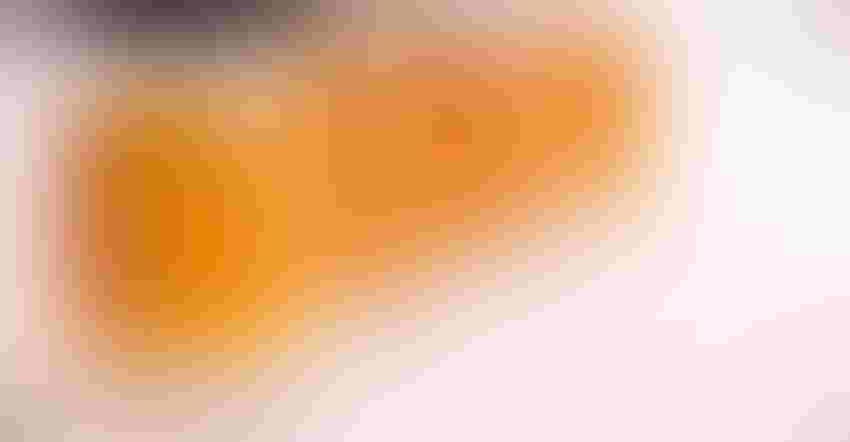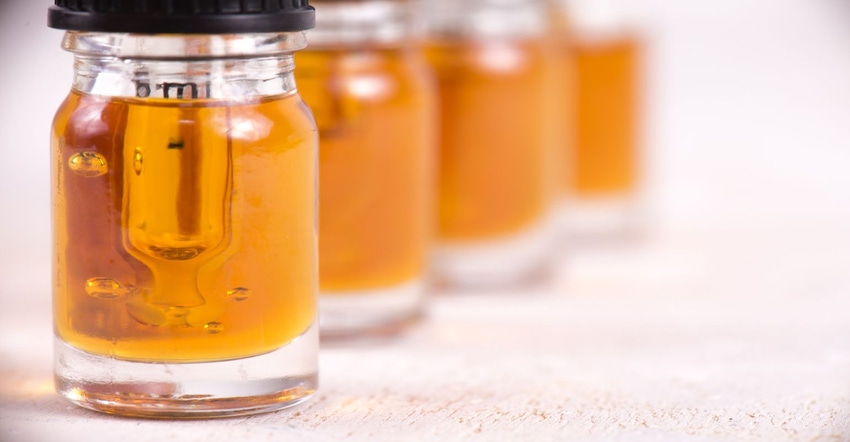 FDA's anticipated plan to exercise "enforcement discretion" against NAC-containing products labeled as dietary supplements—as stated in a draft guidance published last week—raises a question for the hemp-based CBD market.
Would FDA issue such a policy in writing for hemp-based CBD products marketed as dietary supplements? The agency, as well as some lawyers well-versed in FDA policies, suggested that's unlikely.
According to FDA, both NAC (N-acetyl-L-cysteine) and CBD (cannabidiol) are excluded from the definition of a dietary supplement under the law because the ingredients or "articles" were either first studied (CBD) or approved as a drug (NAC) before they were marketed in supplements.
FDA and stakeholders in the dietary supplement industry highlighted several differences between NAC and CBD.
"Regarding other ingredients, any decision to issue an enforcement discretion guidance would be made on a case-by-case basis after careful analysis of the relevant facts and circumstances," an FDA spokesperson said via email.
The agency continues to have safety concerns regarding CBD, which was approved as a drug in 2018 by FDA to treat seizures associated with rare and severe forms of epilepsy. By contrast, FDA has not identified any acute safety concerns related to NAC.
"Available data raises concerns about potential harm from CBD," the FDA spokesperson said, after being asked in an email whether the agency's draft guidance for NAC sets a precedent for issuance of an enforcement discretion policy related to CBD. "For example, peer-reviewed literature and studies associated with Epidiolex strongly point to risks when orally consuming CBD."
She added, "CBD can potentially cause liver injury, affect how other drugs you are taking work (potentially causing serious side effects), cause drowsiness or sleepiness that may affect driving, and/or damage fertility in males or the male offspring of women who have been exposed."
Given FDA's expressed safety concerns, attorney Marc Ullman is among those who don't believe the agency would issue a CBD enforcement discretion policy similar to NAC.
"FDA has said, 'We have safety concerns,' and if they have safety concerns, how can they say we're not going to take enforcement action?" asked Ullman, of counsel to the law firm Rivkin Radler LLP.
Ullman, though, has been critical of the agency's position.
"If those safety concerns are legitimate, where are the enforcement actions?" he asked, noting the agency's enforcement against CBD firms has been focused on disease claims. "You are supposed to be a public health agency. You identified a common ingredient in the market that's used in products calling themselves conventional foods and dietary supplements, yet you take no action against the ingredient."
FDA has asserted both CBD and NAC are excluded under the definition of a dietary supplement—per section 201(ff)(3)(B) of the Federal Food, Drug & Cosmetic Act (FDCA).
FDA's draft guidance on NAC shows FDA could issue "a similar statement of enforcement discretion around CBD," acknowledged Steve Mister, president and CEO of the Council for Responsible Nutrition (CRN), in an interview. However, he also noted FDA's safety concerns with CBD and highlighted other differences between CBD and NAC. Unlike NAC, for example, no one is suggesting CBD was being marketed before 1994, said Mister.
That's the year President Bill Clinton signed into law the Dietary Supplement Health and Education Act (DSHEA), which included a provision excluding an "article" like NAC or CBD from being sold in a dietary supplement if it was first studied or approved as a drug.
Mister, who's also an attorney, cited another difference between CBD and NAC. In the case of CBD, both the approved drug—Epidiolex—and supplements containing CBD are ingested. On the other hand, the NAC drug approved by FDA in 1963 was an inhalant.
CRN maintained in a citizen petition that FDA's interpretation of the drug exclusion clause in the FDCA—as applied to NAC—is incorrect due to differences in the route of administration between NAC supplements and the approved drug, and for other reasons. FDA recently disagreed in its 25-page response to the petition. Mister also suggested the evidence is stronger that CBD—as compared to NAC—is subject to the drug exclusion in the FDCA.
Industry stakeholders have criticized FDA for not moving to adopt regulations for the CBD market. While the agency is considering commencing a rulemaking to make NAC lawful in dietary supplements, it hasn't announced such plans with respect to CBD.
"Like it or not, safety seems to be the primary driver in the agency's thinking about whether or not to proceed with rulemaking," said Will Woodlee, a partner with the law firm Kleinfeld, Kaplan & Becker LLP.
A rulemaking for NAC "may lay some groundwork" for the agency to eventually issue a regulation for CBD, said Robert Durkin, a former FDA official who worked in the Office of Dietary Supplement Programs (ODSP), in an interview. "It could be a trial run for CBD."
Beforehand, if FDA issued a guidance document on CBD, it may resemble a document the agency issued in 2018 on pure or highly concentrated caffeine where FDA identified conditions in which it would not seek an adulteration charge, Durkin predicted.
In that document, FDA said it considered "products containing potentially lethal amounts of pure or highly concentrated powdered caffeine, sold in bulk such that the consumer is required to separate out a safe serving from a potentially lethal amount, to meet the standard for adulteration under section 402(f)(1)(A) of the FD&C Act." On the other hand, the agency also identified certain types of dietary supplements containing liquid or powdered caffeine that it did not expect to consider adulterated.
Durkin, who is of counsel in the FDA and health care practices of the law firm Arnall Golden Gregory LLP, believes the agency may discuss such issues as dosage levels, conditions of use and labeling for children if it issues a CBD guidance.
During the presidency of Donald Trump, a CBD draft guidance was under review by the White House's Office of Management and Budget (OMB). The document, however, was ultimately withdrawn at the outset of the Biden administration, leaving the industry in a state of regulatory limbo that continues to this day.
Although FDA has a working group devoted to cannabis issues, some industry stakeholders aren't sure what the agency is doing these days, if anything, to create a regulatory pathway for CBD-containing dietary supplements.
"We know some companies have gone in and presented safety data to the agency, but there just doesn't seem to be any forward movement there," Mister said. "We've really put our focus on Congress. We think we're going to have to change the statute because there just doesn't seem to be any interest at FDA in trying to find a pathway forward."
Subscribe and receive the latest insights on the healthy food and beverage industry.
Join 47,000+ members. Yes, it's completely free.
You May Also Like
---