Hemp CBD industry struggles into 2022
Hemp CBD industry struggles into 2022
Flat is the new up, sales are growing but price points are dropping, while gummies and topicals are growing fast. And the Food and Drug Administration is not lifting a finger to help.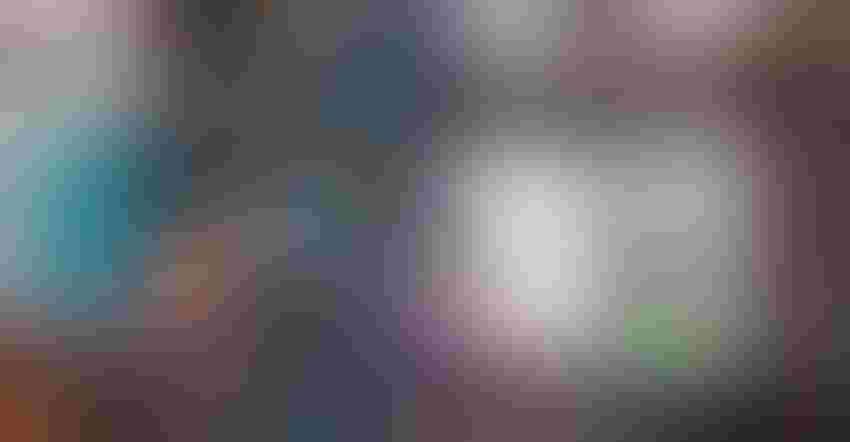 Hemp CBD market leader Charlotte's Web pretty well sums up the state of the larger industry, as the company released its fourth quarter and year-end financial results.
The story: Flat is the new up, sales are growing but price points are dropping, while gummies and topicals are growing fast. And the FDA is not lifting a finger to help.
In an era of consolidation and brand contraction of the CBD market writ large, Charlotte's Web announced net revenues in 2021 grew 1.0% to $96.1 million. The company sold more, but the volume was offset by an industry-wide consumer shift to lower-priced CBD products, primarily gummies and topicals.
Gummies made up 22% of Charlotte's Web gross sales in 2020, and this grew to 31% in 2021. Topicals—the main delivery format available in the food/drug/mass market channel—grew from 14% to 19% year-over-year.
SPINS sales data also reveals this shift, and shows a few select brands doing very well but most decidedly not.  
For example, sales of the Garden of Life Dr. Formulated Extra Strength (20mg) tart cherry gummies are up over 200% to nearly $700,000 in sales, and its Intense Recovery Lotion is up 138% to nearly $500,000 in sales, but its chocolate mint oil is down 32% to just over $500,000 in sales.
In an equity research note published March 24, Cowen said fourth-quarter revenues at Charlotte's Web missed expectations and reflected a 7.8% year-over-year decline. Still, Cowen believes the company is well positioned should the industry benefit from positive regulatory momentum.
In spite of the absence of regulatory guidelines and disruption caused by Covid-19, Charlotte's Web has shown "the ability to hold its share position and consistently grow full-year revenue," Cowen analyst Gerald Pascarelli and three of his colleagues wrote in their research note. "Given their brand equity, we believe CWEB would be among the biggest beneficiaries of any potential industry catalysts and reiterate our 'outperform' rating."
Fellow hemp CBD industry pioneer CV Sciences, maker of the renowned PlusCBD oils, stated in its year-end report that revenues dropped from $24.4 million in 2020 to an even $20 million in 2021—despite increasing the number of retail stores where it is distributed, from 7,300 at the end of 2020 to 8,400 at the end of 2021.
"Our focus on product quality and innovation helped broaden our business in 2021," said Joseph Dowling, CEO of CV Sciences, "driving solid distribution gains despite significant headwinds stemming from the pandemic and competitive environment."
Legislative wins and losses
In its year-end report, Charlotte's Web noted 2021 had a signature legislative win, that of A.B. 45 that legalized hemp CBD in California.
But Congress was not even able to pass the SAFE Banking Act that would allow hemp businesses access to financial institutions like the rest of the free world.
The congressional bill, H.R. 841, the great prize of the hemp industry, would simply make hemp subject to all the other regulations as for any other dietary supplement, including new dietary ingredient (NDI) notifications to FDA, current good manufacturing practices (cGMPs), and labeling and marketing provisions. It would maintain hemp's definition as a cannabis plant with less than 0.3% THC—the euphoria-inducing cannabinoid in the plant that is solely responsible for the difference between hemp and marijuana.
Charlotte's Web is working on a multi-year investment in its production capacity to service a mass retail channel when federal regulations finally come to pass.
"In the interim, regardless of regulatory actions," said new Charlotte's Web CEO Jacques Tortoroli, "we are focused on developing sustainable revenue growth with our current customers and through new customer acquisitions, and new channels, as well as selective innovation in new products, and international market expansion."
Tortoroli came to Charlotte's Web from his role as president of Bacardi, the world's largest privately held spirits company. He also had tenures at PepsiCo and Viacom.
What's next for CBD?
Despite the craze that CBD brought across the country, the market has begun to stall. Observers universally agree the big holdup is the intransigence of the Food and Drug Administration, which refuses to acknowledge that CBD is legal at all in supplements or conventional food.
FDA's position is that the agency approved a CBD isolate as a drug, and under the Federal Food, Drug and Cosmetic Act, once a compound is approved as a pharmaceutical, it cannot later become a dietary supplement (though it can become an OTC drug).
Three years ago, FDA held a raucous public hearing, and then-commissioner Scott Gottlieb, M.D., said it would take the agency three to five years to develop a rule. That timeline was met with shock and surprise from an industry keen on getting into Pepsis and Oreos.
Th intransigence has led to a death by a thousand cuts since then.
"I think we're extremely surprised at how slow-moving the CBD regulations have been," said Jared Stanley, chief cultivation officer of Charlotte's Web. "We believe the FDA has to be forced. We're hopeful an act of Congress can make this product available through HB 841."
The Stanley brothers, along with legacy supplements company Irwin Naturals, submitted to FDA a detailed safety dossier known as a new dietary ingredient, or NDI, notification. The agency rejected it, citing concerns around reproductive health, liver toxicity and history of use.
"We believe we met the requirements. We disagree with the FDA's position," Jared Stanley said. "We provided three years of history of use and five from the raw material to the extract to finished products. It's obvious it will take an act of Congress for the FDA to review it."
He said a full-spectrum hemp oil extract is something different entirely from the CBD isolate molecule approved by FDA as a drug, though hemp extract does contain CBD. 
"These are two very different products," said Joel Stanley, the company's first CEO, who maintains proper FDA regulation of hemp CBD is the top issue going forward.
"What we're going to see with regulation is greater physician advocacy, greater research, which will lead to greater physician advocacy," Joel Stanley added. "I think we'll see another major run. Regulation will lead to a boom again. We will get out of our minds that it's a fad."
Subscribe and receive the latest insights on the healthy food and beverage industry.
Join 47,000+ members. Yes, it's completely free.
You May Also Like
---