Cannabinoid products and the law—in plain language
Cannabinoid products and the law—in plain language
CBD thrives despite unresolved or emerging legal issues, meaning companies involved with cannabinoids had better assess their current and future legal exposure.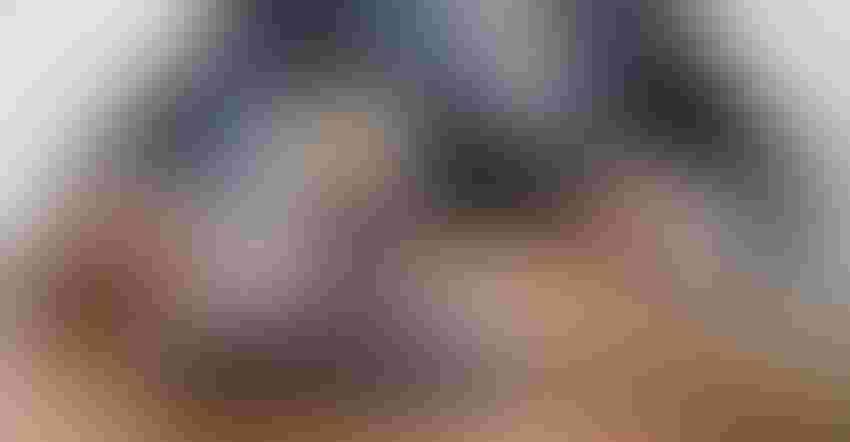 In the fast and furious world of cannabis products, there seems to be something new on the market every day. Cannabidiol—or CBD—particularly has captured the attention of consumers around the world. From corner stores to yoga studios, hemp-derived CBD products adorn the shelves. Online, customers take their pick among countless CBD product types from their choice of seller.
Emerging CBD legal issues
But the thriving CBD marketplace exists in spite of a number of unresolved or emerging legal issues. These issues may offer important insight as to which challenges await products containing other hemp-derived ingredients, including terpenes and other cannabinoids.
First, there is the federal agency issue. While hemp and its derived cannabinoids are no longer controlled substances, a crucial issue remains unsettled: the legality of their distribution in the form of products intended for human consumption. From a federal point of view, the Agriculture Improvement Act of 2018—otherwise known as the 2018 Farm Bill—left that issue squarely in the hands of FDA. It established a regulatory framework for the cultivation of hemp as overseen by USDA but did not address hemp processing or the manufacture of hemp products. It left untouched the regulatory authority of FDA to enforce the Federal Food, Drug, and Cosmetic Act (FD&C) with respect to food, dietary supplements and drugs, including those made with or from hemp.
The hemp industry continues to advocate for FDA to create a regulatory pathway for hemp dietary supplements and other non-drug products for human consumption, but this remains elusive. As it stands, FDA has approved Epidiolex as a CBD drug and considers the marketing of other CBD products for non-drug human consumption to be unlawful. Through warning letters and guidance documents, FDA has objected to companies' trade practices concerning CBD products rather than offering affirmative instruction as to how such products may be marketed. CBD companies thus are left to consider how to test, package, label and market their products in such a way that will not run afoul of the agency's position.
Is CBD an adulterated ingredient? 
Beyond FDA, there has been a recent rash of lawsuits filed against companies who manufacture and distribute CBD products. The claims that form the basis of these suits are built on the idea that CBD is an adulterated ingredient, which is unlawful to distribute in products for human consumption. While related to FDA's identical position regarding CBD, these lawsuits also have involved state consumer protection laws that penalize deceptive trade practices. Whereas some state legislatures have taken positive action to regulate hemp-derived cannabinoid ingredients and products, others have adopted positions purporting to defer to FDA.
These two fronts, both public and private, present enormous challenges to companies in the business of CBD products. Moreover, they demonstrate the types of issues that will face products containing other cannabinoids, which have yet to become as popular in demand and attention as CBD.
For example, a company that intends to come to market with a dietary supplement product containing hemp-derived cannabigerol—CBG—will likely need to wrestle with the same issues presently facing CBD products. Although hemp-derived CBG ±—like virtually all other cannabinoids derived from hemp—is not an illegal substance in and of itself, its manufacture and distribution in the form of a product intended for human consumption is less clear. Even if there is no currently approved drug form of CBG, FDA would likely object to a proliferation of CBG tinctures, foods or supplements. The situation may well be the same for products containing hemp-derived cannabinol—CBN—or tetrahydrocannabivarin, also known as THCV.
Until FDA establishes new regulations creating a clear regulatory pathway for hemp cannabinoid foods and dietary supplements, product manufacturers and distributors should work with legal counsel to fully understand the existing regulatory landscape, their legal exposure, and prospective compliance of their intended products. Similarly, as the regulatory uncertainty affecting the CBD market likely is similar to what products containing hemp-derived cannabinoids of all varieties face, product manufacturers and distributors should also consider their exposure to private lawsuits.
To read related content, check out the "Hemp/CBD: Market evolution" digital magazine.
Darren Kaplan is an associate attorney and David Bush is a senior attorney at the Hoban Law Group in Denver, Colorado. Kaplan and Bush focus on regulatory issues relating to cannabis (hemp and marijuana) as well as litigation and corporate matters.
This article has been prepared for informational and general guidance purposes only; it does not constitute legal or professional advice. You should not act upon the information contained herein without obtaining specific professional advice. No representation or warranty (express or implied) is made to the accuracy or completeness of the information contained in this publication. Hoban Law Group, its members, employees and agents accept no liability, and disclaim all responsibility, for the consequences of anyone acting, or refraining to act, in reliance on the information contained in this publication or for any decision based thereupon.
Subscribe and receive the latest insights on the healthy food and beverage industry.
Join 47,000+ members. Yes, it's completely free.
You May Also Like
---