Bodybuilding's also-rans are healthy aging's rising stars
Bodybuilding's also-rans are healthy aging's rising stars
Backed by new research, ingredients coming out of sports nutrition formulations are finding new homes in anti-aging supplements.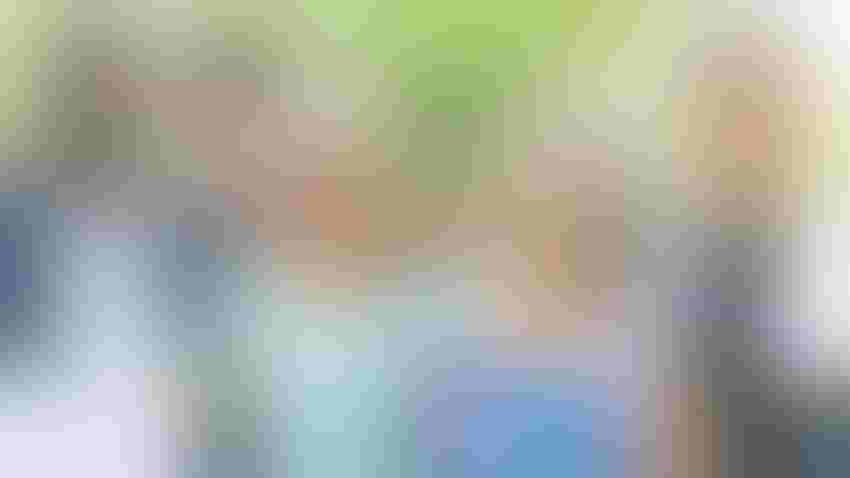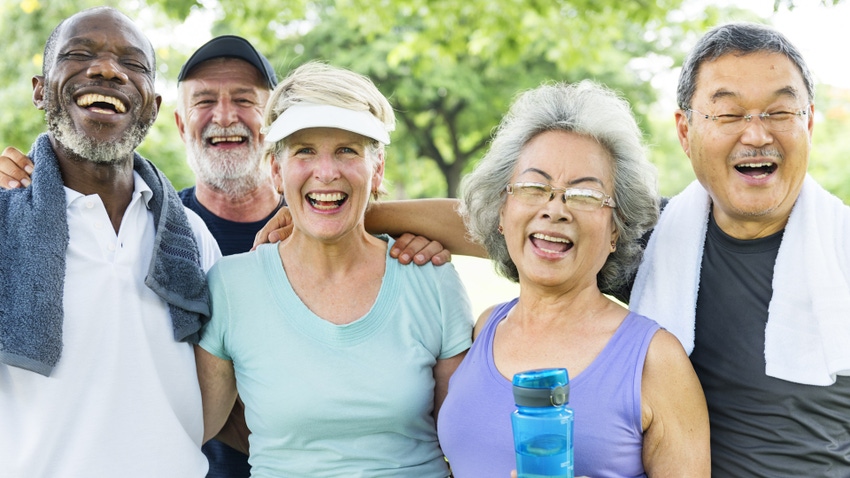 At a Glance
Bodybuilding ingredients are being repurposed in the healthy aging sphere.

This development is being driven by new scientific studies.

Alpha-ketoglutarate, taurine and beta-alanine are at the forefront of this trend.
Healthy aging was a dominant theme of the supplement education sessions at SupplySide West. Slides were packed with novel ingredients linked to increasing life span, slowing down telomere shortening and fortifying mitochondria.
Not all the ingredients being featured were new to the natural health world, though. A few were familiar names within the world of sports nutrition—and bodybuilding in particular.
Creatine monohydrate, for instance, has risen in recent years to be a science-backed powerhouse in both mainstream health and muscle growth. Whey protein has similarly become an inarguable go-to for both elderly and the young and athletic populations.
But alongside these classics, some less-heralded ingredients that have mixed backgrounds in the gym are also getting serious discussion for their anti-aging potential. Here are three that are on the rise.
Alpha-ketoglutarate
The keto acid alpha-ketoglutarate had a brief rise to prominence in the mid-2010s when a number of mouse studies linked it to increased muscle gain and decreased body fat. Human studies proved less convincing, and AKG seemed destined to be another bodybuilding flameout.
However, it has picked up steam recently as a healthy aging supplement, bolstered by mouse studies and a November 2021 study that found it reduced the "biological age" of human subjects by an average of 8 years. A 2022 review compared AKG's anti-aging effects favorably to the popular diabetes (and off-label anti-aging) drug Metformin, but said more research is necessary.
"It turns out that it potentially increases life span, but what's really interesting is that it increases 'health span,'" explained Greg MacPherson, founder of SRW labs, in the lecture 9 Ways to Extend Lifespan Through Nutrition. "It compresses the time that we spend in frailty. This is in mouse models, but the human research is coming."
Taurine
The amino acid taurine has been linked in research to decreased post-training muscle soreness, as well as improved endurance, mood, and boosted "time to exhaustion" in training. It is a popular ingredient in both energy drinks and pre-workouts, but it's never risen to "must-have" status for training to the same degree as, say, protein or creatine. In addition, its reputation was somewhat marred by allegations in the mid-2010s that it was being used to impart falsely high results on protein content tests.
However, recent animal studies have raised taurine's prominence as an anti-aging compound, and one researcher made headlines for calling it a potential "elixir of life."
"They started feeding their animals taurine, and what did they find? Lower all-cause morbidity and extended health span," MacPherson said. "The science is still out on this in terms of what dose humans need here, but there is a breadcrumb trail there which is really, really interesting."
Beta-alanine
Beta-alanine's training bona fides are well established. By raising muscular carnosine levels, it helps to buffer acidity and helps athletes last longer, sprint faster and do more reps. The only problem? To experience these benefits, you need to load it for 2-4 weeks. A large acute dose, like you'll find in most pre-workout supplements, offers no performance benefit, but does create an intense (and temporary) tingling on the face and neck that lifters have come over time to expect and even crave. It's perhaps the only mainstream supplement on the market that athletes are taking specifically for its side effects.
On the other hand, recent research into low-dose, sustained release beta-alanine (which doesn't produce the tingling) has shown it can boost mood and cognition in aging adults experiencing cognitive decline.
At the SupplySide West show, beta-alanine manufacturer Natural Alternatives doubled down on this appeal in a new formulation. Titled Complete Memory Support, it combines the popular patented sustained-release beta-alanine Carnosyn SR combined with phosphatidylserine, in the form of patented SerinAid. A number of studies, including a 2022 systematic review and meta-analysis, have concluded that this popular ingredient in nootropics may reduce the risk of cognitive dysfunction and dementia in the elderly.
Subscribe and receive the latest insights on the health and nutrition industry.
Join 37,000+ members. Yes, it's completely free.
You May Also Like
---