10 more innovative SupplySide West exhibitors you have to visit
10 more innovative SupplySide West exhibitors you have to visit
Trends in supplements—from health conditions to delivery formats like gummies—will be on display in Las Vegas this week.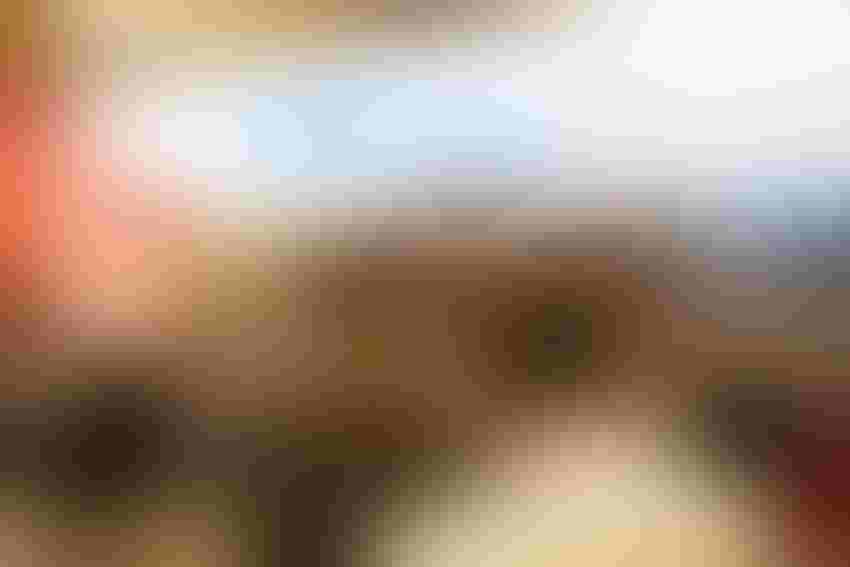 At a Glance
SupplySide West kicks off in Las Vegas this week.

Here's a list of 10 suppliers worth a visit.

Nutrition science, new delivery formats, trending conditions are all here.
For 10 more ingredient suppliers we love, check out our top 10 list from last week.
Ethical Naturals powers growth
Booth #2420
Three big growth categories are this company's focus this year. Cranberex is a high-grade Oregon cranberry with new research re-affirming its potency and effectiveness. AlphaWave L-theanine is a key ingredient in the stress relief category with two clinical studies showing significant increase in alpha brainwave activity and resulting relaxation and cognitive benefits. AlphaWave is also GRAS affirmed and due to high solubility and neutral taste is becoming widely used in beverage products. Polyphenol-C is a premium non-GMO vitamin C with wide spectrum berry polyphenols from grape, blueberry, cranberry, blackberry, raspberry and strawberry.
Waleria is all in on women
Booth #2830
Aspurus is the branded ingredient name of Waleria's shatavari (Asparagus racemosus) root extract, used for a wide variety of women's health benefits. The versatile herb is native to India and the Himalaya. Its name translates to "healer of one hundred ills" in Sanskrit and reflects its traditional use as a tonic for women's health. For centuries, shatavari has been known for its hormone-balancing properties; reproductive and sexual vitality benefits; immune health benefits; and a wide range of antioxidant benefits. Using high performance thin-layer chromatography (HPTLC), the root extract is standardized to the highest phytoconstituents of total shatavarins (steroidal saponins) at ≥5%. The innovative proprietary process has undergone extensive validation to ensure the highest clinical safety without the effect of toxins. The streamlined production cycle delivers high-quality, batch-to-batch consistency. Additionally, the company has successfully conducted pre-clinical studies to substantiate the ingredient's scientific efficacy and benefit claims.
Cargill has gone gummy
Booth #4255
Cargill will be sharing research into consumers' gummy candy/supplement preferences, including prevailing gummy textures and the correlating ingredients that provide those attributes. Also, consumers' textural preferences in the chewy candy/supplement space, and how that correlates with purchase intent. Finally, consumer segmentation findings based on candy/supplement textures, and its implications for manufacturers.
RFI launches FermaPro Berries
Booth #4273
The leading provider of novel whole food solutions for the dietary supplement, functional food and beverage industries has applied its FermaPro technology to unlock the polyphenol potential of berries. FermaPro Berries boosts the polyphenol content in berry powders, well beyond what exists in traditional berry powders today. Polyphenols are natural compounds found in various plants, celebrated for their antioxidant properties and diverse health benefits. RFI's innovative approach not only elevates the nutritional value of berries but also opens up new opportunities for applications in the food, beverage, and dietary supplement markets. Polyphenols have potent antioxidant, anti-inflammatory and cardiovascular-protective effects. RFI's FermaPro proprietary fermentation process is a meticulously engineered, multi-step method that integrates carefully selected microorganisms, optimized environmental conditions, and precise control of fermentation parameters.
Sabinsa sustains
Booth #4647
Legacy ingredient supplier Sabinsa will showcase 35 years of category-leading ingredients and a sustainability track record. Scientists on hand will describe Sabinsa's top selling products including LactoSpore shelf stable probiotic, DigeZyme digestive enzyme blend, Curcumin C3 Complex, the most researched curcumin, and Saberry standardized amla for healthy blood sugar support. Additional products from the extensive Sabinsa portfolio include:
CurCousin (metabolic health), a self-affirmed GRAS weight management ingredient, standardized for a minimum of 99% calebin-A.

Sabroxy (cognitive health), a flavonoid rich extract from Oroxylum indicum bark, standardized for a minimum of 10% oroxylin A, 15% baicalein and 6% chrysin.

Cirpusins (weight management), a stilbene rich extract from Cyperus rotundus root, standardized for a minimum of 6% total stilbenes (Piceatannol, Scirpusin-A, Scirpusin-B).

LivLonga (liver support), a unique blend of three scientifically validated natural ingredients – Curcumin C3 Complex, Livinol and BioPerine.

Nigellin (general health & wellness), super critical fluid (SCF) extract from the seeds of black cumin seed (Nigella sativa), standardized for 5% and 20% thymoquinone.

C3 Reduct (superior antioxidant with nutraceutical and cosmeceutical applications), the first ever EFSA-approved novel food active metabolite of curcuminoids, standardized for a minimum of 95% tetrahydrocurcuminoids.

Flavinergy (black Thai ginger), a methoxy flavone-rich extract from black ginger (Kaempferia parviflora) rhizome, standardized for a minimum of 10% total methoxy flavones.

Shagandha (ashwagandha for stress and sleep).
PLT has all the health solutions
Booth #4655
New science, new ingredients and new formulating ideas cover a range of opportunities for supplements innovators, including joint/mobility support, cognitive performance, weight management and respiratory health. Four clinicals have been published in the last year:
AprèsFlex 5-Day Joint Support: A 6-month study showed long-term and continuing benefits. It also demonstrated joint space improvement and cartilage preservation and protection.
Nutricog Cognitive Performance Complex: A recent study demonstrated multiple aspects of cognitive performance including faster learning, improved attention, better memory and reduced distractibility.
Slendacor Weight Management Complex: A clinical trial demonstrated increased resting metabolic rate, thermogenic effects and calorie burning in addition to metabolic health benefits.
AlvioLife: In 2022, PLT announced the completion of the second double-blind placebo-controlled clinical study on AlvioLife and respiratory health. Subjects taking AlvioLife experienced statistically significant improvements from baseline and compared to placebo for lung function, lung capacity and aerobic exercise capacity.
TSI focuses on consumer needs
Booth #5811
TSI's consumer-centric "B2B4C" business model helps its supplement brand customers grow by identifying and satisfying consumers' unmet needs. "We are B2B-4C," confirms TSI Group CEO Joe Zhou. "Everything we do starts with the consumer and is delivered through our business customers. We don't wait for customers to come to us with a challenge. We're doing the early work for them. We're out there finding the trends and opportunities. Then, we use our global resources and decades of experience to develop the science and evidence-based formulas with the best delivery system, dosage and form the consumer loves, so we're ready when the market is ready." Ingredients include its flagship myHMB, Hobamine, enfinity and GlucosaGreen while the company's work on non-pill formats are optimized with its FZZR technology.
Probi launches two new biotic concepts
Booth #5851
Probi along with Clasado Biosciences are launching two new symbiotic solutions:
Bimuno GOS and Probi Defendum, which demonstrate a clear synergistic synbiotic combination as the probiotic strains in Probi Defendum selectively utilize the prebiotic GOS to enhance the production of short chain fatty acids.
Bimuno GOS and Probi Digestis showcase complementary mechanisms of action and enter the market as the most researched synbiotic ingredient pairing, with extensive studies behind both ingredients covering almost 340 publications between them.
Arla Foods Ingredients flexes new whey concepts
Booth #6549
Its whey solutions can be used to create clear protein shakes targeting a range of different consumer segments. Go Premium is a clear shake based on Lacprodan BLG-100, a pure beta-lactoglobulin, along with 45% higher leucine than other whey proteins. Go Natural is made with Lacprodan ISO WaterShake, a 100% whey protein isolate. GoFresh is made with Lacprodan ClearShake 100% whey protein isolate with a lemonade taste profile.
Novozymes innovates with biotics
Booth #7425
ProbioBrain Bifidobacterium longum 1714 is a probiotic solution for mental wellness shown in two placebo-controlled clinical trials to help adults handle the psychological and physical responses to everyday stress, help reduce cortisol output in response to everyday stress, and help to maintain a calm state of mind and emotional balance.
On Wednesday, Oct. 25, from 3:00-3:20pm, at the Supplier Presentation Theater (booth #3077), Novozyme marketing strategy wiz Veronique Rufin-Soumine will deliver a talk, "Psychobiotics: The emergence of game-changing evidence for the future of mental wellness."
On Thursday, Oct. 26, from 12:00-12:20pm, also at the Supplier Presentation Theater, Novozymes global head of medical affairs, Mikkel Jungersen, will deliver a talk, "Are postbiotics the solution to the H. pylori challenge?"
Subscribe and receive the latest insights on the health and nutrition industry.
Join 37,000+ members. Yes, it's completely free.
You May Also Like
---