USDA's standard for bioengineered food draws criticism, praise
USDA's standard for bioengineered food draws criticism, praise
USDA has announced its standard for disclosing the presence of bioengineered food, drawing mixed reactions from stakeholders including consumer groups who felt the rule could confuse people.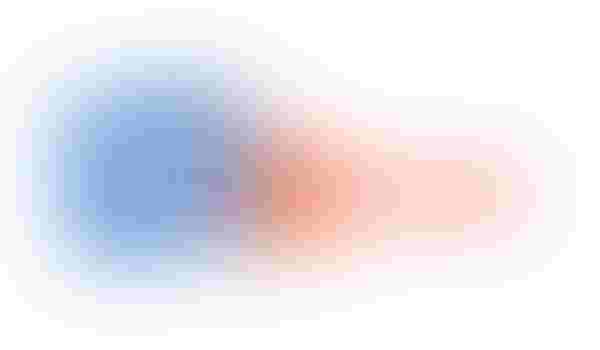 USDA on Thursday announced a standard for disclosing the presence of bioengineered food more than two years after Congress directed the agency to do so.
In developing a final rule, the agency said it considered more than 14,000 comments. In addition, USDA previously received more than 112,000 comments in response to 30 questions provided on its website regarding establishment of the standard.
"The National Bioengineered Food Disclosure Standard increases the transparency of our nation's food system, establishing guidelines for regulated entities on when and how to disclose bioengineered ingredients," Agriculture Secretary Sonny Perdue said in a statement. "This ensures clear information and labeling consistency for consumers about the ingredients in their food. The standard also avoids a patchwork state-by-state system that could be confusing to consumers."
Most Americans want to know if food has been genetically modified or engineered. Consumer groups criticized certain aspects of USDA's disclosure standard, saying it could confuse people.
The Center for Science in the Public Interest in Washington was generally supportive of the rule because it provides consumers uniform information, but the advocacy group's biotechnology director, Gregory Jaffe, said "the term 'bioengineered' is unfamiliar to most consumers."
In a statement, he also criticized the rule for excluding from mandatory disclosure "highly processed ingredients which are derived from genetically engineered crops, such as sugar and corn." Such ingredients, he said, could be voluntarily disclosed under the rule.
"These ingredients are chemically indistinguishable from their counterparts not produced by genetic engineering," Jaffe said. "Despite this, most studies have shown that consumers expect highly processed ingredients to be labeled, and many food manufacturers want to provide that information."
The Center for Food Safety, another advocacy group in Washington, was even more critical of USDA.
"The USDA has betrayed the public trust by denying Americans the right to know how their food is produced," said Andrew Kimbrell, executive director at the Center for Food Safety, in a statement. "Instead of providing clarity and transparency, they have created large scale confusion and uncertainty for consumers, food producers and retailers."
Kimbrell added, "The majority of GE foods would not be labeled as a result of provisions that exempt highly-refined products of GMOs and set a high 5 percent threshold for unintended presence of GE ingredients."
Other interest groups lauded the final rule.
Zippy Duvall is president of the American Farm Bureau Federation, an organization representing farm and ranch families. He described the rule as "a victory not only for consumers who want transparency but for the entire food value chain, from the farmer to food manufacturers."
"It provides clarity to the marketplace so that consumers can make informed decisions on the issues that matter to them and protects the innovation that is critical to the sustainability of agriculture," he said in a statement.
The Food Marketing Institute, an organization that represents food retailers, wholesalers and suppliers, also praised USDA's rule.
"We look forward to continuing our collaboration with USDA's Agricultural Marketing Service and food retailers and wholesalers throughout the U.S. to roll out this important new disclosure standard to ensure our customers have access to the information that is important to their lifestyle choices," Leslie Sarasin, president and CEO of the Food Marketing Institute, said in a statement. "We will thoroughly review the final rule to better understand the new requirements it contains."
Regulated entities must comply with the disclosure rule by Jan. 1, 2020, but "small food manufacturers"—companies with annual receipts of at least US$2.5 million and less than $10 million—have another year to meet the requirements. Exempt from the requirements: "very small food manufacturers" with annual receipts of less than $2.5 million.
Prior to passage of the law directing USDA to establish a federal standard, some states had adopted labeling laws related to GMOs (genetically modified organisms). In Vermont, the nation's first state to require labeling of GMOs in food, the state attorney general excluded dietary supplements from the required disclosures.
The federal law preempted state GMO-labeling laws, and USDA's final rule impacts both conventional foods and dietary supplements.
"The BE disclosure issue is complex and USDA has struck a careful balance between empowering consumers to make informed decisions about the food and dietary supplement products they purchase while not creating unnecessary regulatory burdens or misleading warnings about these products," Steve Mister, president and CEO of the Council for Responsible Nutrition (CRN), said in a statement.
Subscribe and receive the latest insights on the health and nutrition industry.
Join 37,000+ members. Yes, it's completely free.
You May Also Like
---