Story of personal health redemption could further inflame hot mushroom market 
Story of personal health redemption could further inflame hot mushroom market 
The CBD market was bouyed by the story of Charlotte Figi. Similar stories could boost mushroom sales.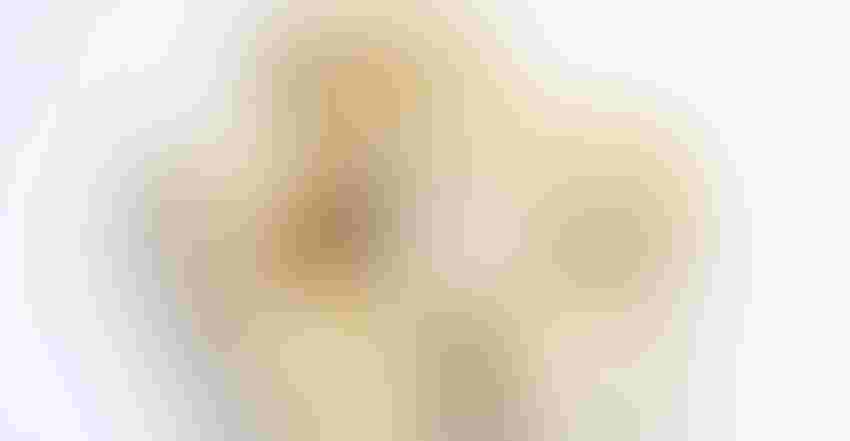 The story of one little girl, Charlotte Figi, and her health journey once transformed the CBD market. A similar watershed moment is at hand for the mushroom market, attendees at a recent meeting were told. 
A gathering called The Mushroom Summit took place on June 19-20 with a meeting called Psychedelic Science. Both took place at the Colorado Convention Center in downtown Denver, Colorado. 
The location of the meeting is significant in that Colorado voters approved the use of psilocybin mushrooms via a ballot imitative in the 2022 election. The law is set to take effect on July 1, 2023. 
Mushroom meeting co-located with psychedelic event 
Psychedelic Science, which runs through June 23, is focused on the use of psychoactive substances (including psilocybin from Psilocybe semilanceata and other fungi) in emerging health practices. The mushroom meeting focused on functional mushrooms as dietary ingredients. 
The first day of the mushroom meeting focused on basics such as the definition of dietary ingredients and dietary supplements. Attendees learned how the industry is regulated and how companies can comply with GMP requirements, labeling stipulations and so on. 
While specifics on the size of the market were not forthcoming, presenters were united in the view that sales of mushrooms and mushroom ingredients are growing strongly. 
During the second day of the conference, Bill Chioffi, chief strategy officer of the mushroom ingredient supplier Nammex, and herbalist Lee Carroll laid out how notions of traditional use and concepts of quality control and product specifications can be squared in the modern marketplace. 
"We need to be guided by tradition and that guidance needs to be informed by modern medicinal understanding," Carroll said. 
"The things we are talking about are qualitative measures to be able to produce the same mushroom product time after time," Chioffi said. 
Similarities between markets for mushrooms, CBD 
Many of the attendees at the mushroom gathering identified themselves as growers of their own fungi. From that perspective, the industry is in a similar nascent state as the CBD realm was a few years ago. 
That market was buoyed early on by Charlotte Figi's story. In early childhood she was diagnosed with a form of epilepsy that could not be controlled with the drugs available. She suffered dozens of seizures daily, but her condition improved dramatically with the use of CBD. (Tragically, she died in 2020 at the age of 13.) 
This eventually led to the development of the FDA-approved CBD drug Epidiolex, which is used to treat Dravet's syndrome, Lennox-Gastaut syndrome and other similar conditions. 
The CBD market rode the coattails of that development to rapid growth. The market, though, has taken a nosedive, stymied by FDA's refusal to create a regulatory framework for the ingredient. 
Stories of personal redemption 
A similar story was told yesterday at the mushroom summit.  
The final session of the day featured Heather Jackson, of the group Unlimited Sciences, and Sarah-Kate Boylan, of the organization Lily's Lighthouse. 
Jackson spoke of her use of psilocybin therapy to cope with her desperation at the recurrence of her son's severe seizure disorder, which had at first responded well to CBD therapy. Jackson was instrumental in helping get a Denver law passed in 2019 (that predated the statewide initiative) that made it one of the first places in the U.S. to decriminalize psilocybin. 
Then Boylan got up to speak. She told the story of her daughter, Lily, who, like the others, suffered multiple daily seizures from a young age.   
Since beginning a treatment of functional mushrooms including lion's mane and reishi, Boylan said her 8-year-old daughter is now seizure-free and is talking and learning to read. 
"For the first time I'm really excited about her future," Boylan said. 
Boylan shared statistics that suggested that this health indication, fueled by stories like those of her daughter's, could provide an enormous boost to the market for medicinal mushrooms, along with the good it could do for the users themselves. 
"One in 78 Americans is walking around with an untreated seizure disorder," Boylan maintained. "That's more than 4 million people." 
"When I tell you that this industry is going to explode it's because of this," she said. 
Spreading the word 
Boylan, who before starting a family had worked as an Australian customs enforcement official, launched the nonprofit Lily's Lighthouse to act as a clearinghouse for information on medicinal mushrooms to help other families cope with their children's conditions. 
A campaign was announced during the session that seeks to raise funds from industry to do clinical trials on medicinal mushrooms to provide further scientific underpinning for the category. 
"Why would you just want to be a functional mushroom company when you could save a life and spark a movement?" Jackson asked. 
Subscribe and receive the latest insights on the healthy food and beverage industry.
Join 47,000+ members. Yes, it's completely free.
You May Also Like
---