Consumer demand on the rise for organic supplements
Consumer demand on the rise for organic supplements
While the organic movement is plain to see in the food and beverage aisles, it's only now taking shape for dietary supplements. But product manufacturers face challenges when multiple ingredients are involved.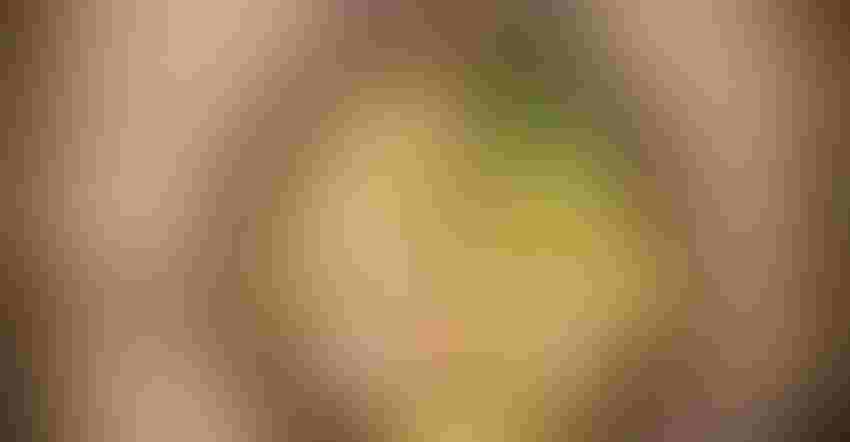 Insider's Take
With dietary supplement use at an all-time high, demand for organic products is marching to the mainstream.

Supplement makers may see an advantage to offering all-organic products, but multi-ingredient formulations can be challenging.

Organic stigma is likely waning while the appreciable benefits of free-from ingredients are well established.
It's easy to see the impact of consumer demand for organic products and ingredients while strolling the food and beverage aisles of the local grocery store or perusing one's favorite online marketplace. Organic options are available—often at higher price points—in just about every category, a sea change that's seen swift evolution in the last decade.
But cross into the supplement section and the organic movement is not as visible. Although consumers are increasingly turning to organic products and ingredients for their food, personal care and household purchases, the market for organic supplements hasn't yielded the same opportunities.
That seems likely to change, some in the industry say.
"Without question, the driving effort is consumer demand," said Gene Bruno, MS, MHS, RH (AHG), senior director of product innovation at Twinlab Consolidation Corp. "As consumers have gained awareness of safety, sustainability and nutritional advantages associated with organic and non-GMO foods, they naturally are interested in seeing organic and non-GMO being offered in supplements."
That awareness is likely to extend from food to supplements, which have become a mainstream part of consumers' lives. To wit, the Council for Responsible Nutrition (CRN) reported last year in their annual Consumer Survey on Dietary Supplements that consumers registered their highest overall dietary supplement usage to date, with 77% of Americans reporting they consume dietary supplements. Survey data showed the majority of both men and women over the age of 18 take dietary supplements, and among all age groups, adults between the ages of 35 to 54 have the highest usage of dietary supplements, at 81%.
The reasons consumers specifically have sought out organic foods likely mirror their attitudes about the supplements they take, often daily.
A survey conducted early in the organic revolution, in 2005, by the Institute of Food Technologists (IFT), showed the main reasons consumers purchased organic foods were for the avoidance of pesticides (70%), for freshness (68%), for health and nutrition (67%), and to avoid genetically modified foods (55%).
"Presumably, these all would be the same reasons that consumers would be interested in organic ingredients for supplements, and the same perceived advantages," Bruno submitted.
Consumer awareness of ingredient sources is behind a lot of the organic movement, for both foods and, now, supplements—a trend not lost on Barlean's, whose supplement offerings are a mix of non-organic and organic … when possible.
"I think we'll keep seeing people more aware of – and more interested in – where the ingredients in their food and supplements come from, and how those ingredients are grown," explained Ola Lessard, Barlean's vice president of marketing and communications. "Organic used to be such a niche movement, but when you look around everyday grocery stores and even club stores like Costco, you see the organic label everywhere. It's really clear that things have changed."
Barlean's, though, is a great example of companies that see the value in organic—its flagship flax oil is now offered as organic, which has been a robust seller, Lessard said—but also recognize real challenges abound when it comes to products with multi-ingredient formulations. For example, the company had a goal for its Energy Seed Blend to be 100% organic, but had difficulty sourcing an organic version of one of the key ingredients, ginseng.
The issue cuts across a number of Barlean's product categories, Lessard noted.
"One of [the] largest challenges to providing organic products is that many of our ingredients are either hard to source as organic, or that the ingredients cannot be certified organic. A good example is our fish oil. A large portion of our product offerings are omega-3 fish oil products. We use sustainably caught wild fish like wild mackerel, sardines and anchovy. However, it's not possible to certify those as organic," she said. "We also make a lot of soft gels—for oils like fish, flax, CBD, borage or evening primrose.  Again, organic gelatin isn't available, so we can't offer certified organic for those products. Citric acid is another example, and it's something we use in a number of our fruit-flavored fish and flax oils."
Martin Bauer Group is a company that exemplifies the long view, having offered herbal products and botanical ingredients over four generations. The German company's recent purchase of U.S.-based BI Nutraceuticals—whose primary milling facility in Reno, Nevada, and its extraction and particle engineering facility in Islandia, New York, are both Quality Assurance International (QAI) organic certified—further cements a commitment to offering organic ingredients when possible.
Organic BI products include powders from apples, beetroot, broccoli, carrots, chia seeds, cinnamon bark, dandelion root, guayusa leaf, psyllium seed husk, rose hips, spinach leaf and turmeric, among others.
As Rikka Cornelia, product manager with Martin Bauer Group, explained, the latest push for organic ingredients in supplements is an extension of the non-GMO push that peaked half a decade ago. While Cornelia said the demand for non-GMO ingredients may have plateaued then, "this is not an indication that consumers are not concerned with GMOs anymore."
"Consumers are simply looking beyond that. Non-GMO has become the minimum standard, and sustainability and transparency are the up-and-coming purchase drivers for supplements," she clarified. "This is where organic certified ingredients have stepped in. They are inherently non-GMO; however, they require agriculture and processing practices that fulfill the consumer desire for sustainability and transparency."
In assessing the demand for supplements created with organic ingredients, she focused on recent survey data from the Organic Trade Association (OTA), which showed U.S. sales in the nonfood organic sector—organic fibers, dietary supplements, personal care, pet food, household cleaning products and flowers—grew by 10.6% to $4.6 billion in 2018. Of the sales increases, dietary supplements saw the greatest growth by sector.
"This comes as no surprise as consumer mentality regarding organic food is applied to the supplement market," Cornelia inferred.
But, why organic? Are they "better" ingredients? Are they more efficacious?
While Bruno said he has yet to see any research demonstrating better absorption or efficacy from organic whole-food type vitamins, he pointed to a 2001 study in the Journal of Alternative and Complementary Medicine (2001;7[2]:161-173), which found significant benefits to organic crops versus those traditionally grown. Among the results, organic crops were found to contain significantly more vitamin C, iron, magnesium and phosphorus, and significantly less nitrates than conventional crops. Researchers also found nonsignificant trends showing less protein, but of a better quality, and a higher content of nutritionally significant minerals with lower amounts of some heavy metals in organic crops compared to conventional ones.
"From the standpoint of the brand offering organic ingredients in supplements, the major advantage would be satisfying consumer demand among the specific demographic to whom this is important," Bruno surmised.
 Lessard believes that demographic is expanding.
"Some of the stigma around organic – that it's only for rich white people or hippies – is shifting. As an industry, we have to help that shift continue. We can do that by giving people the information they need to make those buying decisions, by listening to our consumers and by responding in ways that show we're paying attention," Lessard said.
"In a nutshell, the future of organic looks good—so long as we all keep paying attention," she concluded.
Subscribe and receive the latest insights on the healthy food and beverage industry.
Join 47,000+ members. Yes, it's completely free.
You May Also Like
---