Ashwagandha goes mainstream in U.S. as sales boom
Ashwagandha goes mainstream in U.S. as sales boom
Ashwagandha sales soared the year the pandemic emerged and have continued to grow, but the herb wasn't always a superstar in the U.S.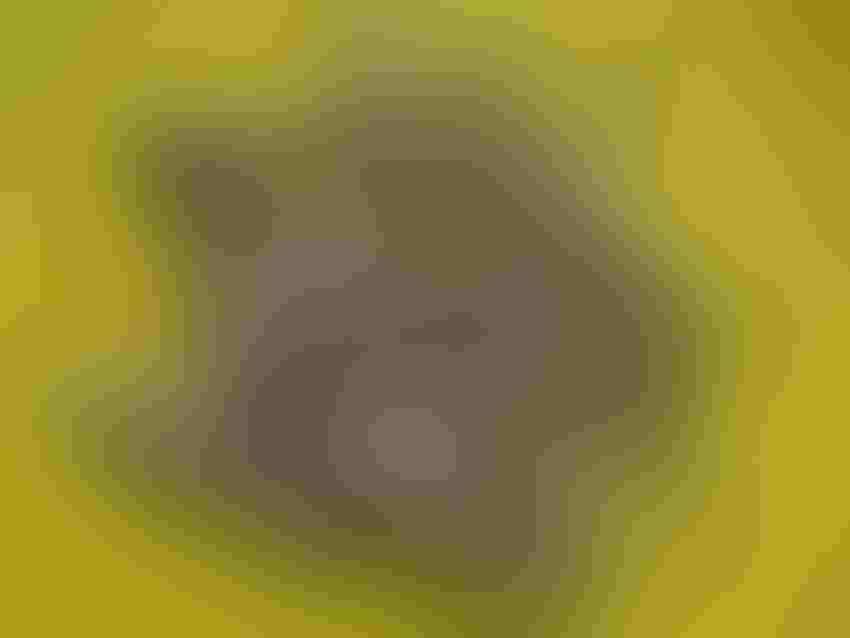 The U.S. market for ashwagandha (Withania somnifera), an herb used in ayurvedic medicine for millennia, has been soaring in recent years.
Ashwagandha has benefited from investments in science to study and substantiate its health benefits, as well as mainstream media attention, splashy advertising campaigns featuring celebrities, and society's renewed interest in natural remedies to battle stress and other challenges amid a global pandemic.
In 2020, U.S. sales of ashwagandha spiked 50.4% to $198 million, according to Nutrition Business Journal (NBJ). The Boulder, Colorado-based publication, managed by Informa PLC's New Hope Network, projected 2021 sales of $251 million, a 26.7% increase over the prior year.
The data reflects interest in adaptogens generally and ayurvedic herbs specifically, as well as demand for products addressing mood and stress, said Claire Morton Reynolds, senior industry analyst with NBJ, in an interview.
In the 52 weeks ending Jan. 23, 2022, sales of condition-specific supplement formulas containing ashwagandha ballooned 237.1% to $83.4 million across the natural enhanced and multi-outlet channels tracked by SPINS, the Chicago-based provider of retail market data.
The herb has its roots in India's traditional system of medicine, ayurveda, which can be traced back to 6000 B.C., according to a 2011 article published in the African Journal of Traditional, Complementary and Alternative Medicines.
In the U.S., ashwagandha is increasingly appearing in a variety of consumer packaged goods beyond dietary supplements. For instance, the Coca-Cola Co. in February 2021 introduced a new line of wellness waters ("smartwater+") that included, among other ingredients, ashwagandha—for consumers "looking to 'plus up' moments of emotional calmness."
'Tongue twister'
Ashwagandha hasn't always been an herbal superstar in North America. Roy Upton, the founder and executive director of the American Herbal Pharmacopoeia (AHP), cited a growing interest in immune tonics—herbs in Eastern medicine that he said were traditionally used to foster strength and longevity—beginning in 2008.
"Prior to 2008, you couldn't sell tonics to save your life," Upton reflected in an interview. "The schisandras [Schisandra chinensis], the ashwagandhas, and other kinds of tonics of ayurveda in China … just wouldn't sell for anything."
The increased interest in tonics during the Great Recession reflected a shift in the natural products market with a focus on wellness, contrasted with a previous focus on solutions to address certain ailments like headaches, digestive problems and menstrual cramps, Upton said.
The shift "was reflected in market data and feedback from retailers and contract manufacturers," he said in a follow-up email. "It may also be one of the reasons why ashwagandha has been on a tear as it is mostly used for general wellness. It is also known for its anti-inflammatory activity and its benefits for improving sleep, but its use as an adaptogen and energy tonic have historically dominated."
Other factors also have contributed to ashwagandha's growth, Upton observed, including aggressive marketing by ingredient companies, a desire to not get sick during a pandemic and launches of a popular delivery form: gummies. 
Kartikeya Baldwa is CEO of Ixoreal Biomed, which produces the ashwagandha root extract known as KSM-66. When KSM-66 was launched more than a decade ago in 2011, few companies were aware of ashwagandha, according to Baldwa.
"It was like a tongue twister," he said in an interview, adding it took several years to educate people about the herb. "People couldn't even pronounce the word 'ashwagandha' properly."
From 'insider's herb' to 'industrial advocacy'
KSM-66 has achieved growth of more than 100% over the last three consecutive years, Baldwa shared, and its ingredient can be found in prominent supplement brands sold at such national retailers as CVS, Costco and Walmart. Around 1,400 brands worldwide—including 850 brands in the U.S. alone—incorporate KSM-66 in their products, Baldwa said. These products include dietary supplements and functional food and beverages.
KSM-66 has poured cash into educating the business-to-business marketplace about ashwagandha, including through sponsorships at such trade shows and conferences as SupplySide West and SupplySide East, operated by Informa—the London-based conglomerate that publishes Natural Products Insider. 
Additionally, the company has invested in research to study and demonstrate the herb's health benefits. In a recent SupplySide Network 365 webinar focused on ingredients for sleep and stress, registered pharmacist David Foreman mentioned that a combined 34 clinical trials—by KSM-66 and another ashwagandha ingredient brand, Sensoril—have studied the safety and efficacy of the herb.
In his PowerPoint presentation, Foreman—also known as The Herbal Pharmacist—explained ashwagandha "helps suppress stress-induced increases of dopamine receptors in the brain; decreases cortisol levels; [and produces a] positive impact on serotonin receptors."
KSM-66 has focused its research on such myriad conditions as anxiety and stress, testosterone and male sexual function, memory and cognition, quality of sleep, and improvement of seniors' general health, said KSM-66's brand ambassador Chris Kilham in an interview. KSM-66 has been assessed in 22 human clinical trials, according to its website.
"Ashwagandha has for the longest time been an insider's herb," said Kilham, also known as the Medicine Hunter, who has written 15 books and appeared on more than 500 TV programs, including The Dr. Oz Show, according to his bio. "Up until the past seven or eight years, the herbalists who were kind of diehards … all knew about it. We all utilized it to some extent. But it never had real industrial advocacy, and that is just plain what it takes to popularize a botanical."
Targeting stress, other consumer health concerns
Anthony Thomas is director of scientific affairs with Natreon Inc., which makes Sensoril, an ashwagandha extract derived from the leaves and roots of Withania somnifera. According to Natreon's website, Sensoril has been the subject of 12 clinical studies.
Thomas and Ally Coda, marketing associate with Natreon, described their company's investment in research to show Sensoril's efficacy and safety as "essential to its growth and establishment as a leading ashwagandha ingredient in the marketplace."
Sensoril's sales grew 126% from 2018 to 2020 and 42% from 2019 to 2020, Natreon's executives said in an email for this story. Commenting more broadly on ashwagandha's success, they acknowledged the herb's growing recognition for years by consumers, as evidenced by sales in the "natural channel" and subsequently through mainstream retailers.
In part, Coda and Thomas attributed the herb's growth to increasing consumer "preference for natural, sustainably sourced, plant-based ingredients to support health." They primarily associated ashwagandha's extraordinary growth in recent years with its "efficacy in addressing" such consumer health concerns as anxiety and stress, sleep and immune health.
Americans have been stressed to the maximum in recent years. Ashwagandha's growth, in part, reflects consumers' interest in remedies to deal with stress, according to Stefan Gafner, chief science officer of the American Botanical Council (ABC). Ashwagandha in 2020 achieved the biggest sales growth in the mainstream channel, rising 185.2% to $31.7 million and ranking as the 12th top-selling herb, according to ABC's Herb Market Report, which sourced retail sales data from SPINS and NBJ.
Many people were "emotionally and physically exhausted from the pandemic," Gafner said in an interview, "and they looked for herbs that would help with that kind of health issue."
Coda and Thomas made similar observations. "Concerns regarding general health—but specifically, reducing stress and sleep loss, as well as bolstering immune functions—have become top of mind for many consumers in the face of an ongoing viral pandemic."
Alicia Richman is director of brand strategy and innovation with Gaia Herbs. She said ashwagandha received plenty of attention in the mainstream media over the last several years even before Covid-19 emerged.
"The pandemic has only accelerated its growth as people have experienced higher levels of stress in the last couple of years and looked for more natural solutions," Richman said in an email.
Ashwagandha on Amazon
She also said prominent brands have bolstered the herb's awareness through increased investments in advertising and promotions. Consider, for example, Goli Nutrition (Goli), whose 2020 sales totaled $350 million, according to NBJ estimates in its 2021 Supplement Business Report. The brand's celebrity partners include the actress Jennifer Lopez and Alex Rodriguez, the former slugger for the New York Yankees.
"I know it was a busy day Jen, and now it's 'you' time," Lopez says in a commercial available on YouTube, while putting down some papers and taking off her shoes in a posh abode overlooking what appears to be the ocean. "Time for ashwagandha … You brought good into the world today, Jennifer," she adds, after popping a Goli gummy into her mouth.
Goli became a leader in the market for apple cider vinegar after introducing gummies in mid-2019, according to Sinan Atac, vice president of data and analytics with ClearCut Analytics, which tracks Amazon's e-commerce sales. The company's ashwagandha debut was a smashing success, as well.
Before Goli launched its gummies, ashwagandha's monthly sales on Amazon were hovering around $2 million at the end of 2019, around $3 million when the pandemic emerged in March 2020, and $3.7 million in March 2021, Atac shared.
Within just a few months of Goli introducing ashwagandha gummies in April 2021 on Amazon, sales spiked to $14.2 million in June 2021, Atac said.
Sales are now hovering around $5 million a month: They dipped to $4.9 million in December 2021, then slightly increased to $5.2 million in January, Atac told Natural Products Insider. Since Goli debuted its gummies on Amazon, its sales in the product category have totaled $23 million, he added, far above another gummy brand ($270,000) that introduced its product in April 2021.
Goli, whose gummies incorporate KSM-66 ashwagandha root extract, declined a request for an interview for this article.
"Stress relief has been a pretty hot trend over the last year or two," Atac said, "and ashwagandha definitely is no exception." He said he anticipated ashwagandha sales on Amazon would "steadily increase but not at a high rate."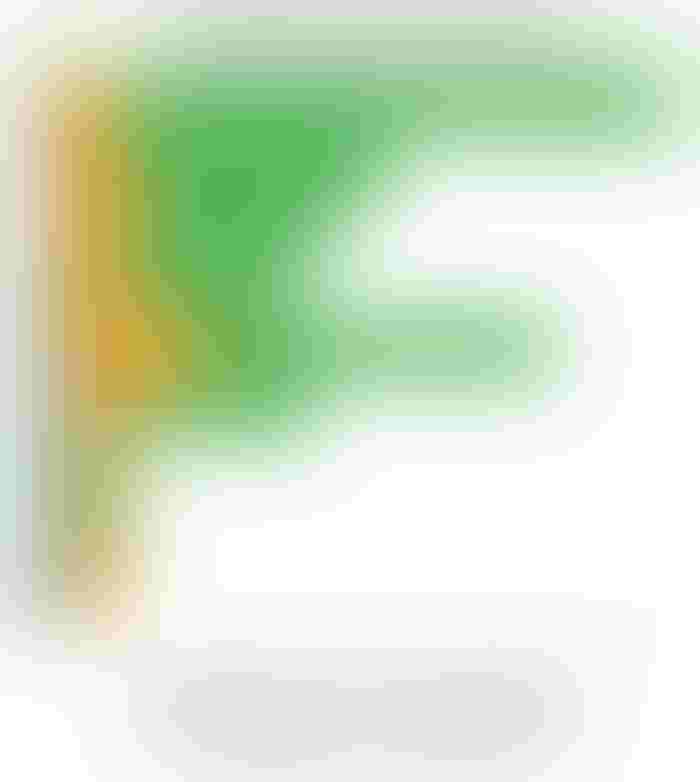 Another turmeric?
At brick-and-mortar retailers, ashwagandha products have been a big hit. In the 52 weeks ending Jan. 23, 2022, sales across the natural enhanced and multi-outlet channels rose to $125.4 million, an increase of 161.4% over the prior-year period, according to SPINS.
The herb's momentum could slow down. NBJ projected supplement sales of ashwagandha will grow 8.5% in 2022 to $272 million, 8.8% in 2023 to $296 million and 7.6% in 2024 to $319 million.
Ashwagandha would not be the first ayurvedic herb whose sales cooled following exceptional growth. Turmeric sales in the mass-market channel increased from $15.7 million in 2015 to $93.3 million in 2018, according to data from the Herb Market Report published by ABC. Then, turmeric sales decreased to $92.4 million in 2019 before rising again modestly to nearly $97 million in 2020, the data showed.
ABC's Gafner said he believes ashwagandha has some additional room for growth, but "as we've seen for turmeric, it eventually will plateau."
'Just the beginning'
Marketers of ashwagandha, including Richman of Gaia Herbs, remain bullish on its future. She explained ashwagandha has just begun to appear increasingly in "mainstream and mass retailers, which means there's more runway."
"Unlike some other herbs that Gaia and competitors sell, ashwagandha is an herb that can serve everyone and any time of year," she added. "Stress is not seasonable, and we all experience it in today's hectic pace."
Baldwa of KSM-66 anticipates double-digit growth in the market for ashwagandha supplements over the next few years as more mainstream brands incorporate the herb in their products, and he referenced ashwagandha's growing presence in functional food and beverages. Baldwa said he doesn't think the herb will peak for another seven to eight years.
Even today, many "Americans do not understand what ashwagandha is," he said. "This is just the beginning."
Subscribe and receive the latest insights on the health and nutrition industry.
Join 37,000+ members. Yes, it's completely free.
You May Also Like
---