Week in Review: BENEO, BI Nutraceuticals, Dean Foods, Ganeden & More
Week in Review: BENEO, BI Nutraceuticals, Dean Foods, Ganeden & More
New functional ingredients for food and beverage applications, new food and beverage CPG launches, personnel moves and certification news made up this week's Food & Beverage roundup.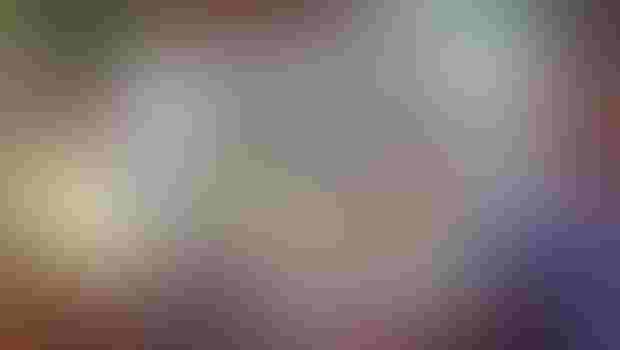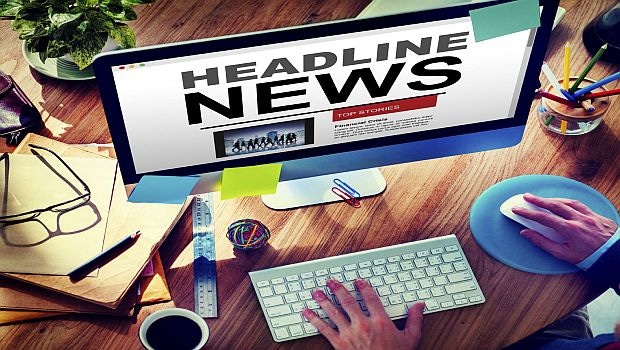 BENEO will spotlight its new ISOMALT translucent gum coating technology at ISM 2016 Jan. 31-Feb. 3 in Cologne, Germany. The innovative coating process enables chewing gum manufacturers to create attractive products that deliver translucence and shine, while also maintaining stability throughout product shelf life. The new coating incorporates BENEO's ISOMALT, a sugar replacer that crystallizes translucently making it the coating of choice for producers looking to create shiny pellets with innovative visual effects. For the first time, the new technology allows multi-colored gum centers to be coated in a crunchy and translucent way. Extraordinary colors, as well as added print and sparkle effects are now possible and will remain visible throughout product shelf life.
New Grounds Food, creator of CoffeeBar, an all-natural energy bar infused with a full cup of fair-trade coffee, debuted two new organic, vegan and gluten-free flavors, Caramel Macchiato and Coconut Mocha. The new product flavors will be sold alongside their original Mocha Latte CoffeeBar. The organic, vegan, gluten-free, and non-GMO products include all-natural ingredients such as cashews, almond butter, dates and chia seeds, and boast a combination of protein, fiber, and natural caffeine with real coffee.
Carrington Farms' new ready-to-eat (RTE) Toasted Quinoa is packed with folate, vitamins, protein and healthy fats and has a subtle toasted flavor that mixes well with all types of dishes. The product can be added to salads, smoothies, soups, yogurt and more as well as by itself as a healthy snack. Toasted Quinoa contains almost twice as much fiber as other grains and is one of the most protein rich foods since it contains all nine essential amino acids
Bugsolutely recently launched Cricket Pasta, innovative product containing cricket flour. The pasta features high protein, calcium, iron, vitamin B12, and omega-3. All of these benefits are due to the characteristics of cricket flour. Cricket Pasta is made from a mix of durum semolina flour, wheat flour, and cricket flour sourced from selected suppliers that are GMP and HACCP certified. The production chain follows international standards and the product is FDA approved.
Dean Foods introduced its new TruMoo Calcium Plus low-fat chocolate milk to its line of delicious dairy products. Like regular TruMoo, TruMoo Calcium Plus milk contains no high fructose corn syrup, no artificial growth hormones and no artificial sweeteners, and is made with 50-percent more calcium per serving than regular low-fat white milk.
There's a new way to drink your daily cup of joe thanks to the introduction of JÙS by Julie's Probiotic Cold Brew. The first-of-its-kind option provides users with instant energy, along with additional immune and digestive health benefits. Available in original and vanilla flavors, the high-quality cold brew is made using a special brewing process and contains 1 billion CFUs of a special strain of tasteless vegan probiotics, GanedenBC30, which supports immune and digestive health, protein utilization and survives 10 times more effectively than yogurt cultures.
BI Nutraceuticals announced the promotion of Randy Kreienbrink, CFS, to vice president of marketing. Kreienbrink joined the company in 2012, bringing 25 years' experience in sales and marketing with various food, flavor and ingredient companies and during his tenure has positioned BI for market success today and in the future. He previously worked for Brenntag Pacific, New Zealand Dairy Board, Ashland Nutritional and Nutrahance Ingredients. He is a professional member of the Institute of Food Technologists, Pacific Technology Exchange, AACC International.
MGP Ingredients Inc., is celebrating the 75th anniversary of the company's founding in 1941 by the late Cloud L. Cray, Sr. Observances tied to the theme "75 Years Strong" will occur throughout the year, with companywide celebrations being planned for this spring. The company is recognized as a leading supplier of premium distilled spirits and the top U.S. producer of specialty wheat proteins and starches.
Brassica Protection Products announced FDA has no objections regarding the company's generally recognized as safe (GRAS) Notification for the use of its truebroc™ brand of glucoraphanin in food applications. truebroc is a concentrated source of glucoraphanin from broccoli currently on the market and can be found in functional beverages and dietary supplements.
A bespoke dessert packing solution developed by RPC Superfos for Finnish dairy producer Valio Ltd has been awarded a WorldStar 2016, the preeminent international packaging awards organized by the World Packaging Organization (WPO). The pack, for Valio's lactose free dessert Valio Eila® cream pudding with fruit sauce, features a special release mechanism that makes it possible to serve the pudding and sauce on a plate within seconds. The consumer only needs to take off the sealed foil, turn the pot upside down and squeeze the bottom a few times. This makes the pot break in three places, and as the air enters, the pudding and the fruit sauce gently come out. The result is a decorative instant dessert on a plate and an enhanced consumer experience.
United Fresh is launching a new, multi-faceted training designed for fresh-cut processors to develop food safety plans that are in compliance with the Preventive Controls for Human Foods rule. United Fresh will deliver FDA-approved training for growers and fresh-cut processors using curricula from the Produce Safety Alliance (PSA) and the Food Safety Preventive Controls Alliance (FSPCA) to address the two different regulations. Members can register for any of the three sessions on the United Fresh website. Dates are March 1-3, Salinas, California; March 14-16, Philadelphia; and March 29-31m Orlando, Florida. The three-day sessions are designed for fresh-cut processors to develop food safety plans that are in compliance with the Preventive Controls for Human Foods rule. The current FSPCA FDA-approved curriculum was designed for food processing facilities, thus this training program will be applicable to food processors and FDA-registered companies that cut fresh produce in their facilities.
Subscribe and receive the latest insights on the healthy food and beverage industry.
Join 47,000+ members. Yes, it's completely free.
You May Also Like
---