UNPA Leader Proposes 'Negative List' of Ingredients Posing Safety Concerns
UNPA Leader Proposes 'Negative List' of Ingredients Posing Safety Concerns
Loren Israelsen of the United Natural Products Alliance has proposed developing a list of ingredients posing safety risks in supplements, which he said would be far easier to assemble than an authoritative list of dietary ingredients on the market before October 1994.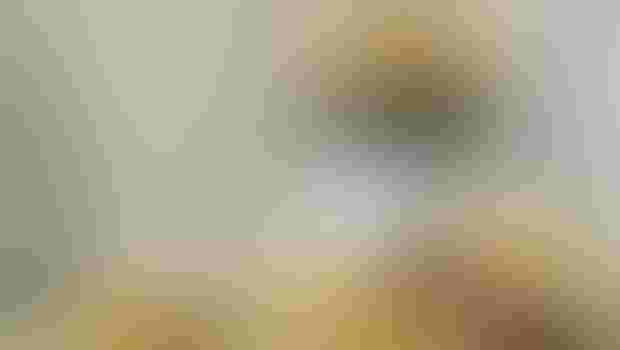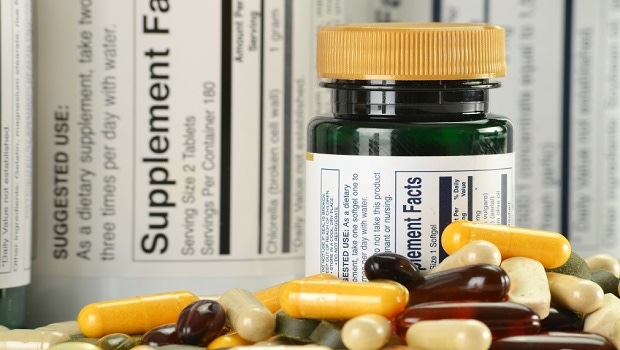 The concept has generated ample feedback from stakeholders: FDA's willingness to craft an "authoritative list" of old dietary ingredients (ODIs) on the U.S. market before Oct. 15, 1994, based on "independent and verifiable data" supplied by the dietary supplement industry.
An authoritative list of ODIs would give companies assurance that certain ingredients in their supplements are exempt from a safety-related notification requirement to FDA.
Certain stakeholders have supported the idea, while others have remained skeptical of the proposal a quarter of a century after the passage of the Dietary Supplement Health and Education Act of 1994 (DSHEA).
More recently, an industry leader proposed an entirely new concept: the production of a "negative list." The idea is the brainchild of Loren Israelsen, president of the United Natural Products Alliance (UNPA), who served as executive director of UNPA's predecessor—the Utah Natural Products Alliance—at the time DSHEA was signed into law by President Bill Clinton.
In an interview with Natural Products INSIDER, Israelsen described a negative list as ingredients "clearly not ODIs and which are of public health or industry significance."
Such a list would include compounds or ingredients recognized by FDA and most of the general public as potential "public health and safety risks," explained Larisa Pavlick, vice president of global regulatory and compliance with UNPA, during a recent conference on dietary supplement regulations.
"If we look at some of the high-profile sports nutrition, weight loss and erectile dysfunction ingredients that have been perpetual problems, they would be ideal for a negative ingredients list and increased enforcement," Israelsen said in a follow-up email for this article. "It shouldn't be difficult for everyone to agree that these have no place in the dietary supplement industry."
Pavlick discussed the idea of a negative list during the "Dietary Supplements Regulatory Summit," which was hosted May 16 in Washington by five trade associations, including UNPA.
"Rather than [an] extensive list of all potential products that were marketed before 1994, we should be focusing on safety," Pavlick said.
A negative list, Israelsen noted, would be far easier to assemble than an authoritative list of dietary ingredients on the market before DSHEA.
If ingredients in the negative list were found in supplements, "and there is no NDI filing and we all agree generally as industry that they're not ODIs, shouldn't that clarify the compliance and regulatory approach for FDA?" he asked.
Israelsen suggested the industry would support FDA if it targeted ingredients that raised public health concerns and industry agreed did not qualify as ODIs.
Since FDA held a public meeting in October to solicit feedback from various stakeholders on building an authoritative list of ODIs, several industry members have questioned the proposal's feasibility.
Israelsen suggested the task of building a current and robust ODI list is too onerous a challenge.
"Let's try it the other way," he concluded.
Israelsen attended FDA's public meeting last year, along with many other stakeholders, including Steve Mister, president and CEO of the Council for Responsible Nutrition (CRN).
"I think the agency is coming to appreciate that it is not as easy as they might have thought it would be to create an authoritative list," Mister said in an interview. "In some ways, it is already too late because so much has been lost in the way of documentation as to what was on the market in 1994."
To the extent a list of ODIs can be developed, the burden will fall on industry, which FDA already made clear in its 2016 draft new dietary ingredient (NDI) guidance.
"Because FDA does not generally have access to marketing records for dietary ingredients and dietary supplements, the documentation of pre-DSHEA marketing would have to be supplied by industry," the guidance stated.
The Natural Products Association (NPA) recently published a book, compiling a list of dietary ingredients on the market before DSHEA. NPA has maintained FDA could rely on such information in developing a pre-DSHEA list, but the agency has yet to disclose what specific documentation it would consider adequate to qualify for inclusion in an authoritative list.
"I don't really anticipate that the agency is ever going to develop a list that says, 'Yes, these were in the market pre-94 and are OK,'" added Daniel Fabricant, Ph.D., a former dietary supplement chief at FDA who leads NPA. "They like that burden to be on industry understandably. [Otherwise], it would create problems for them from a public health perspective."
In determining how to move forward, FDA officials are considering comments made in writing through public comments, feedback during the public meeting, and discussions with stakeholders.
"We are carefully considering the varying perspectives that have been shared and intend to be transparent as we determine how best to proceed," said Corinne Newhart, an FDA spokeswoman, via email.
FDA has many perspectives to consider. For instance, CRN has favored developing a comprehensive list of all dietary ingredients not subject to an NDI notification (NDIN).
Duffy MacKay, senior vice president of scientific and regulatory affairs with CRN, discussed the concept during FDA's 2017 public meeting. He proposed a list encompassing pre-DSHEA ingredients and NDINs submitted to FDA without any objections, as well as NDIs already in the conventional food supply under an exemption to the NDIN requirement specified in DSHEA.
Even if an authoritative list is developed, companies could rely on other documentation to establish an ingredient was on the market before Oct. 15, 1994, or otherwise exempt from the NDIN requirement, industry leaders said. In an interview last year, Michael McGuffin of the American Herbal Products Association (AHPA) pointed out companies selling only pre-DSHEA ingredients are not required under the law to produce documentation that an ingredient was marketed before October 1994.
"This should always be looked at as a safe harbor list only because it could not possibly be exhaustive," Mister said, "and there will be companies who will have data that for whatever reason they choose not to share with FDA if they were going to do this master compilation."
Since holding its meeting in October, FDA hasn't announced a formal process to move forward with building an authoritative list of ODIs. But as former FDA lawyer Stuart Pape—currently a shareholder with Polsinelli PC—observed, "In FDA time, several months is yesterday."
Subscribe and receive the latest insights on the healthy food and beverage industry.
Join 47,000+ members. Yes, it's completely free.
You May Also Like
---