U.S. Sales of Pet Treats Fetch $5.4 Billion at Retail
U.S. Sales of Pet Treats Fetch $5.4 Billion at Retail
According to a new report from Packaged Facts, U.S. retail sales of pet treats reached $5.4 billion in 2014, reflecting a growing opportunity for marketers who offer innovative products with a focus on quality.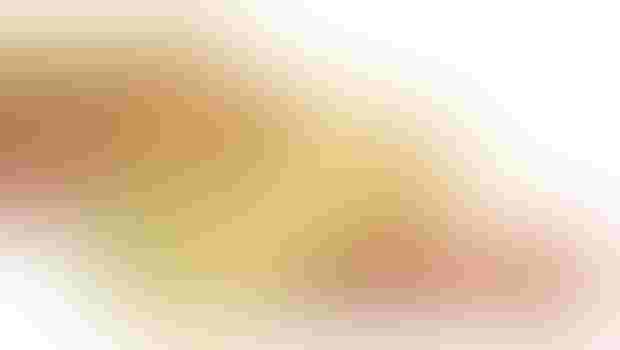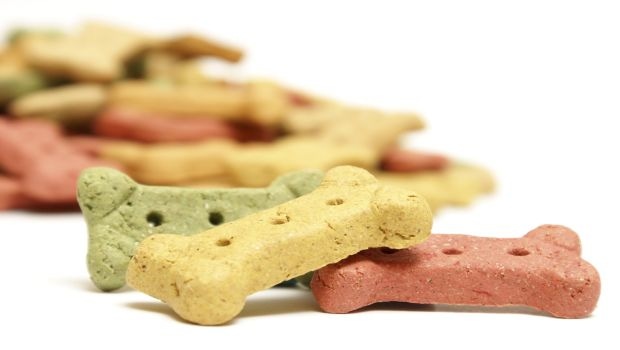 The business of edibles for pets has never been more lucrative or diverse. Gone are the days of a "one size fits all" dry kibble or treats or dogs or cats. Humanization trend, including the emerging introduction of artisanal pet treats along with those featuring superfoods and adult beverage themes, are capturing pet owner interest.
According to a new report from Packaged Facts, U.S. retail sales of pet treats reached $5.4 billion in 2014, reflecting a growing opportunity for marketers who offer innovative products with a focus on quality. Because of the recent furor over potential safety risks associated with recalled jerky treats, pet owners in the United States have begun to scrutinize the treats they buy even more closely, and interest in natural, locally sourced ingredients has never been higher. Value is another driving factor, with pet owners looking for more "bang for the buck" in the form of treats that provide side benefits such as dental care or functional ingredients.
As noted in the "Pet Treats and Chews in the U.S." report, sales growth in the treat market moderated in 2012 and 2013 after a wave of recalls, but quickly rebounded as the treat market overall saw an increase of almost 6 percent in 2014.
The shift toward human-grade pet products has been a factor in sustaining the treat market's upward momentum. Overlapping with the trend toward natural and organic pet food and treats, the humanization trend is an extension of the "pets as family" trend, whereby pet owners treat their pets like children and are highly receptive to products similar to the ones they use for themselves. Not coincidentally, many of the pet treats entering the market today are directly reminiscent of human fare, no doubt appealing to the pet owner as much as the pet. The humanization trend can play out in the treat's appearance, flavors or ingredients, or sometimes all three.
The report identified three key emerging trends in the pet treats market related to humanization that are expected to impact present and future sales.
Homemade and Artisanal Pet Treats. In the pet food market, this trend has evolved from pet owners making their pet's food themselves, either by using human food ingredients or raw pet food mixtures. In the treat market, the trend toward "made from scratch" has not taken off to as great an extent, but marketers have begun to realize the potential for artisanal treats. In one recent example from a major marketer, Hill's Pet Nutrition added to its new Ideal Balance lineup in 2015, unveiling its Ideal Balance Crafted line for dogs and cats, which includes treat varieties for dogs. The Crafted line is a bow to the homemade food trend, with a focus on small-batch manufacturing, "thoughtfully-sourced, select proteins and vegetables and a blend of distinctive ingredients like buckwheat and chickpeas" to create "unique, flavorful recipes."
Superfood Ingredients in Pet Treats. As in the human market, marketers look for the next new big thing, seeking out the most promising options in terms of the health benefits offered. Past market darlings include cranberries, goji berries, coconut oil, seaweed, kale, açai, kefir and chia. With its new TruFood line, Wellness appears to be trying to take advantage of as many superfood options as it can. Its CocoChia Bakes snacks feature beets, coconut oil, and chia, as well as blueberries, chickpeas and lentils. The lines features varieties such as Beef & Bison with Blueberries, Wild Game Formula (with duck, rabbit & wild boar and chickpeas & lentils), and Lamb with Purple Carrots & Coconut Oil.
Pet Treats Featuring Wine and Beer Themes. Taking the humanization trend about as far as it can go, several companies have tapped into the craft beer and wine trends from the human market and adapted them for pets. Wine enthusiasts can explore nonalcoholic meat gravy for pets from Yappy Hour Vineyard, sold in wine bottles with wine-inspired names: Bark-Deaux, Char-dog-nay, Grr-lot, and Pinot Tail-io. Another company fielding wine for pets is Bark Vinyards, with varieties including Pinot Leasheo, Sauvignon Bark and Barkundy for dogs and Meowlot Fine Wine for Felines. A Japanese company has come out with a wine exclusively for cats, called Nyan Nouveau, which actually contains juice from cabernet grapes. But wine isn't the only adult-themed beverages for animals has been a growing trend in the pet product industry. Bowser Beer, for example, a microbrewery in Vancouver that sells non-alcoholic "beer" for dogs, was launched by 3 Busy Dogs in 2008. The company features varieties such as Beefy Brown Ale and Cock-A-Doodle Brew. Snuffle Dog Beer offers a Belgian take on beer for dogs, and comes in original and chicken varieties.
Growth in this sector reinforces the fact that the pet food revolution is underway. And, if you have a vested interest in promoting the health and well-being of pets I invite you to attend Petfood & Animal Nutrition 2.0, is a dynamic forum for exhibitors, other industry experts and attendees to exchange ideas about the science behind the formulation, packaging and distribution of pet food, treats and supplements. The event takes place Oct. 20-21 at the Hilton Chicago Downtown. Click here to find out more information.
Subscribe and receive the latest insights on the healthy food and beverage industry.
Join 47,000+ members. Yes, it's completely free.
You May Also Like
---