Softer sales hurt cbdMD as it plans to file FDA petition
Softer sales hurt cbdMD as it plans to file FDA petition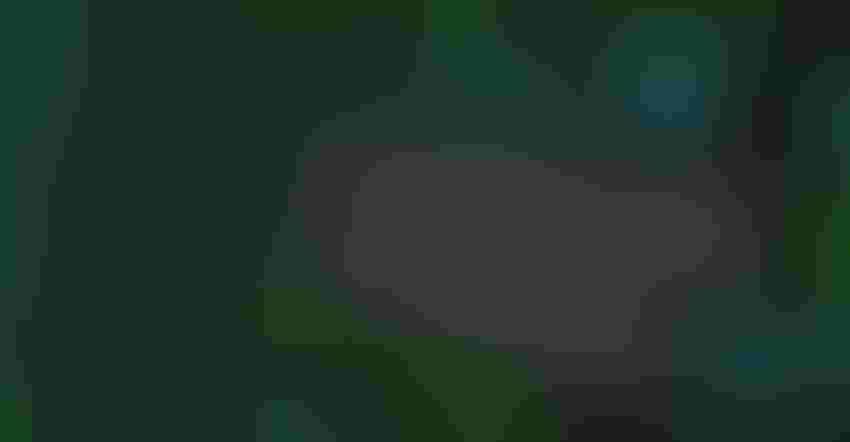 The hemp-based CBD market is continuing to face financial headwinds amid an uncertain U.S. regulatory environment.
On Thursday, cbdMD Inc. reported sales of $9.3 million in the first quarter of FY22, a 26% decrease over the prior year ($12.3), while its net loss widened to $19.2 million from $9.4 million. The company said consumer demand for CBD began to slow in early 2021 in the U.S. due to an absence of regulatory clarity from FDA.
Loss from operations increased to around $25.1 million, from $1.75 million in the prior year's quarter. The company largely attributed the wider loss from operations to "an updated intangible valuation," which led to a $4.29 million noncash reduction to cbdMD's  trade name and a $13.8 million noncash reduction to its goodwill.
Ronan Kennedy, CFO and COO of cbdMD, said the company must "adjust for market conditions and disruptions that have affected our business during the last several quarters."
"These disruptions include product delays caused by supply chain issues, setup costs for new channel distribution, combined with an overall softness in the U.S. CBD market," he shared on a conference call, according to a transcript of the call available on Seeking Alpha. "While these challenges precipitated, we failed to adjust our cost structure accordingly and in a timely manner, and that led to unacceptably high negative operating result."
The organization has slashed its head count by more than 20% since November, Kennedy disclosed.
Despite having $19.6 million of cash and cash equivalents as of Dec. 31, 2021, the company is reviewing all measures to preserve its cash, according to its earnings release. And Kennedy said cbdMD has identified about $10 million in annual run rate cost savings it believes it can obtain over the next 60 to 90 days.
Shares of cbdMD (YCBD) were down late morning Friday by around 19% to 80 cents a share on the NYSE American.
Last quarter, the company celebrated the three-year anniversary of its acquisition of Cure Based Development, which owns its flagship brand, cbdMD. At that time, the company identified a three-year sales goal of $113.3 million, which it exceeded ($118.7 million) despite operating during a global pandemic for nearly two years, cbdMD chairman and co-CEO Marty Sumichrast said.
FDA citizen petition
But analysts, executives and others say the uncertain regulatory environment has hurt the U.S. market for CBD. While states across the nation are regulating CBD in dietary supplements, food, beverages and other products, FDA has not implemented a federal regulatory framework.
FDA has held firmly to its position that CBD cannot be lawfully marketed in supplements and food because the article was first studied as a drug by GW Pharmaceuticals plc, which markets a CBD drug to treat certain forms of epilepsy and was acquired last year by Jazz Pharmaceuticals.
On its earning call Thursday, cbdMD disclosed its plans to seek relief from FDA through a citizen petition.
The company is "actively engaged with the FDA to force clarity with respect to our products," Sumichrast said. "Receiving clarity from the FDA is the single biggest factor to our ability to market and sell our products unencumbered."
Sibyl Swift is vice president of scientific and regulatory affairs at cbdMD and a former FDA official who spent more than five years in the Office of Dietary Supplement Programs (ODSP).
She said she is aware of the data needed to meet the statutory requirements for a new dietary ingredient notification (NDIN) to FDA and show cbdMD's "proprietary patent-pending broad-spectrum cannabinoid blend is safe at the subtherapeutic dietary supplement serving sizes we suggest, and according to our conditions of use."
Last week, cbdMD met with FDA to discuss its safety data for an NDIN. While the agency expressed interest in receiving the submission and reviewing the science, it "defaulted to the standard position that a notification for CBD would be met with drug exclusion issues," Swift said.
"We made it clear we would not be submitting the notification unless they removed the exclusion criteria," she added. "The meeting with FDA expressly confirmed our statements from the last earning call that we see no indication the FDA will act on their own."
According to Swift, cbdMD plans to file a citizen petition with FDA "in the coming days" in concert with the Natural Products Association (NPA).
The petition will request "FDA remove the exclusion for hemp extract cannabidiol-containing products, create a pathway by which safety data for cannabidiol notifications will be reviewed, and review our extensive safety dossier on our core broad-spectrum ingredient as part of that process," Swift said.
She added, cbdMD is "asking the FDA to follow the intent of those who drafted the Dietary Supplement Health and Education Act, or DSHEA, which was introduced to counteract unnecessarily stringent, federal intervention into the manufacturing, sale and labeling of dietary supplements."
Swift also shared cbdMD recently submitted a dossier of quality and safety data to food safety authorities in the United Kingdom and European Union to support approval of its products as novel foods.
"And we expect [the dossier] to be validated there in the coming months," she added.
Subscribe and receive the latest insights on the healthy food and beverage industry.
Join 47,000+ members. Yes, it's completely free.
You May Also Like
---