FDA objects to Charlotte's Web safety notice for hemp extract
FDA objects to Charlotte's Web safety notice for hemp extract
FDA's letters to two marketers of full-spectrum hemp extracts highlight the regulatory quagmire that is the CBD industry.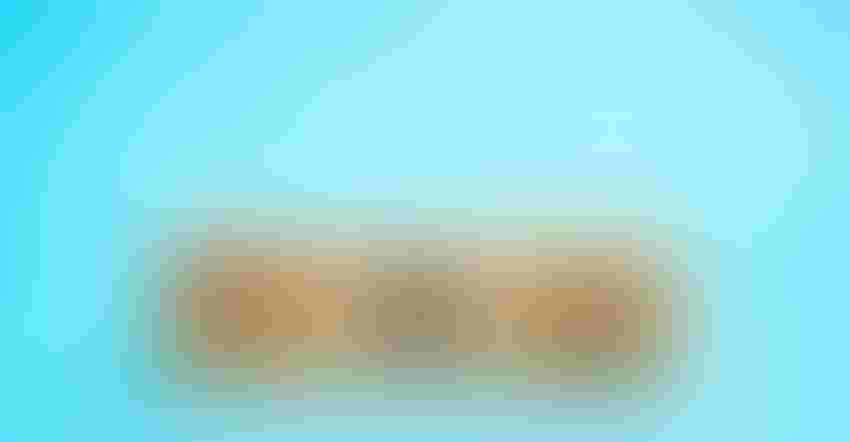 A notification to FDA by Charlotte's Web to demonstrate the safety of its full-spectrum hemp extract was met with objections in a letter made public Wednesday, underscoring regulatory challenges plaguing the hemp-based CBD market in the U.S.
The development highlights Congress must intervene to clear a pathway for hemp-based CBD products, several industry executives said.
"This is just simply a clarion call for the passage of legislation to provide a legal pathway for the sale of CBD," said Jonathan Miller, general counsel to the U.S. Hemp Roundtable, in an interview.
GW Pharmaceuticals hurdle 
Charlotte's Web (and others) cited material differences between its full-spectrum hemp extract and the CBD drug known as Epidiolex, the latter of which FDA approved in 2018. Yet FDA concluded the new dietary ingredient (NDI) from Charlotte's Web is excluded from the definition of a supplement because CBD was first authorized for investigation as a new drug.
"Looking at the totality of the record, FDA has concluded that your NDI 1202 is a CBD product and thus is subject to the exclusion from the definition of dietary supplement" under U.S. law and "may not be marketed as or in a dietary supplement," wrote Cara Welch, acting director of FDA's Office of Dietary Supplement Programs (ODSP).
Charlotte's Web, in a press release, described FDA's position comparing its full-spectrum hemp extract with CBD isolate as "inconsistent with several credible publications we provided, which evidence that the products are different pharmacologically." 
In a separate letter responding to an NDI notification (NDIN) filed by Irwin Naturals, also made public Wednesday, Welch reached the same conclusion—that the firm's hemp CBD ingredient could not be lawfully marketed in supplements.
Steve Mister, president and CEO of the Council for Responsible Nutrition (CRN), said it was "disturbing" that FDA failed to distinguish the hemp extracts from the "article" studied in the Epidiolex clinical trials. Both NDINs were for full-spectrum hemp extracts and not CBD isolate, and the dosages for the extracts are "magnitudes lower" than what's found in Epidiolex, he said in an interview.
In a press release criticizing FDA's rejection of the NDINs, Mister added, "FDA has wrongly mischaracterized these products as the same article as a prescription drug and has ignored, dismissed and downplayed ample evidence that these full-spectrum hemp products can be marketed in a manner that is reasonably expected to be safe. Meanwhile, the agency has done little to protect consumers from the unregulated marketplace it has created from more than two years of inaction."
In an email to Natural Products Insider after this article was published, an FDA spokesperson acknowledged neither NDI is a purified form of CBD, but she observed they both contain CBD. 
"The FDA carefully considered the information in the NDINs, including information pertaining to the chemical identity of the proposed new dietary ingredients," the FDA spokesperson said. "Looking at the totality of the record, we concluded that the new dietary ingredients in the NDINs were CBD products. The FDA has previously stated that CBD products cannot legally be marketed as dietary supplements, and our position has not changed."
CBD safety considerations
In the letters to Charlotte's Web and Irwin Naturals, FDA also raised safety concerns about the sufficiency of the evidence provided to the agency.
For instance, Welch described as "vague" the evidence of history of use provided by Irwin Naturals, and she said the company failed to adequately describe "cannabis preparations (e.g., composition), serving levels, or frequency and durations of use, which makes it difficult to compare this history of use to the proposed conditions of use for your ingredient and establish the safety of your product."
"Furthermore, you provided preclinical and clinical studies on different phytocannabinoid mixtures that, in some cases, were not completely characterized and could not be compared to your ingredient," Welch wrote.
In addition, the notification failed to sufficiently address certain toxicity endpoints such as reproductive toxicity, according to the FDA official.
Irwin Naturals did not immediately respond to a request for comment.
"A key part of the FDA's mission is to protect the public health by ensuring the safety of our country's food supply," the FDA spokesperson told Natural Products Insider. "CBD can potentially cause liver injury, affect how other drugs you are taking work (potentially causing serious side effects), cause drowsiness or sleepiness that may affect driving, and/or damage fertility in males or the male offspring of women who have been exposed. We continue to underscore the need for additional data that can inform the safety profile of cannabis products that contain CBD and have expressed concerns regarding the safety risks associated with these products."
Welch also raised safety concerns related to the NDIN submitted by Charlotte's Web, including a failure to adequately address toxicity endpoints, and she contended the firm failed to provide FDA data it requested that formed the basis for a 2020 study.
But in an Aug. 3 letter to Welch, a representative of Charlotte' s Web, Tim Orr, said she mischaracterized FDA's request and the agency did not request full summary reports or summary data tables.
Charlotte's Web filed its NDIN on March 31, 2021, and amended it in May, following two pre-submission meetings and other talks with FDA, according to Orr.
"Those discussions included the reasoning behind our position that a full-spectrum product such as ours is a different article from CBD isolate and thus not precluded from the dietary supplement definition under 21 U.S.C. 321(f)(f)(3)(B)," wrote Orr, senior vice president of Charlotte's Web and president of CW Labs. "We also discussed the ample evidence supporting the safety of our product."
In reviewing Welch's response to the NDIN, Orr stated his company was "disappointed in, and strongly disagrees with, not just FDA's conclusion and reasoning, but in the fact that FDA's letter contains significant factual inaccuracies." 
The FDA spokesperson said the agency is reviewing Orr's recent letter.
Mister and Miller suggested FDA is holding the hemp-based CBD industry to a higher standard for NDIs than what is specified in the Dietary Supplement Health and Education Act of 1994 (DSHEA): a reasonable expectation of safety.
"These are two of the largest brands in the marketplace," Miller said, commenting on Charlotte's Web and Irwin Naturals. If their NDINs don't meet "FDA's safety concerns," it's likely FDA is "holding them to an unfair standard."
Congressional action
Kelly Shea, senior vice president of government affairs and communications with Charlotte's Web, said FDA's letter objecting to the NDIN doesn't impact its business operations.
Yet, "it provides useful guidance about what's required to secure a regulatory framework for FSHE [full-spectrum hemp extract] as a dietary supplement—congressional legislation," she added via email. "CW believes this experience proves the regulatory pathway is with Congress."
Miller said he has already made the rounds on Capitol Hill, advising lawmakers about the recent developments and emphasizing "this is another reason why we need to get legislation like H.R. 841 passed."
H.R. 841 would make hemp-based CBD lawful for use under the Federal Food, Drug and Cosmetic Act (FDCA) as a dietary ingredient in a supplement. Other bills also have been introduced in the 117th Congress to provide a legal pathway for CBD ingestible products.
The FDA letters make clear Congress must "solve this problem with legislation to exempt CBD from the drug preclusion language," Mister said.
In the meantime, Loren Israelsen of the United Natural Products Alliance (UNPA) described as "elusive" the pathway to a successful NDIN for a CBD product or full-spectrum hemp extract.
"Congressional action to create a lawful pathway for FSHE/CBD is a critical step to advance the body of data to support a successful NDI for hemp/CBD products," he wrote in a memo to his members Wednesday, commenting on FDA's letters to Charlotte's Web and Irwin Naturals. "We are disappointed that the agency continues to take a very strict and narrow position on the general body of the data of consumer use of hemp/CBD products in the U.S."
FDA would not have objected to the NDIDs if the agency was aiming to create a regulated CBD market, Mister posited.
"There's no incentive for companies to file an NDI notification for their CBD products," he added, "because the two very reputable companies who have done that have been slapped down."
Editor's note: This article was updated Aug. 12 with additional comments from FDA. 
Subscribe and receive the latest insights on the health and nutrition industry.
Join 37,000+ members. Yes, it's completely free.
You May Also Like
---