CBD brands faced financial headwinds in 2020
CBD brands faced financial headwinds in 2020
2020 was a brutal year for many CBD brands, based on their financial results, yet sales in the broader category continued to grow.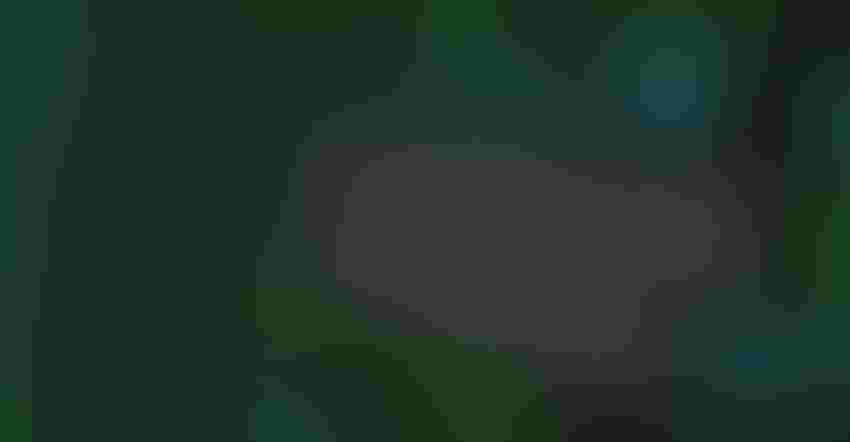 A hemp-based CBD industry that was once searing hot hit the skids in 2020 amid cutthroat competition, regulatory uncertainty and a global pandemic that disrupted retail operations.
The financial results of many public companies selling CBD were dismal, especially when contrasted with several years of heady growth.
"2020 proved to be a very challenging year for the company and our industry, predominantly due to the impact of COVID-19," CV Sciences Inc. CEO Joseph Dowling acknowledged in a fourth-quarter earnings call with analysts. "The year-long COVID-19 pandemic created significant headwinds for our retail customers, intensified competitive pressures and extended the regulatory uncertainty."
CV Sciences Inc., whose shares (CVSI) are listed on the OTC Bulletin Board, reported 2020 sales of $24.4 million, a 55% plunge from 2019 ($53.7 million). The San Diego-based company attributed its lackluster performance to the COVID-19 pandemic and growing market competition related to an uncertain regulatory environment.
Financial analysts who cover CV Sciences and recommend whether to buy, sell or hold its stock said its results fell short of expectations.
"While the CBD category is growing, CVSI appears to [be] losing market share with more competition," wrote Scott Fortune, senior research analyst with Roth Capital Partners, in March 19 equity research. "Its new immunity (non-CBD), pet and professional lines have not yet offset market challenges and the lingering pandemic. While we expect a gradual pickup for CBD sales throughout 2021, without FDA guidance, we fail to see near-term catalyst to meaningfully flip the direction."
Gerald Pascarelli, vice president of Cowen's beverages, cannabis and tobacco team, said in March 19 equity research he anticipates CV Sciences' revenues will improve next year.
But he described the anticipated improvement in sales as a "slow build" that will depend "on better foot traffic at retail as well as traction on new innovative products."
CV Sciences certainly wasn't the only CBD marketer who struggled in 2020.
Revenues at Medical Marijuana Inc., whose brands include HempMeds, dropped about 38% from $57.7 million in 2019 to $37.7 million in 2020. The company reported an annual net loss of $95.8 million, versus net income of $84.4 million in 2019.
The Americas division of Elixinol Global Ltd. also weathered a gloomy year. Annual revenues plunged about two-thirds to $8.5 million from $25 million in FY19.
Lockdowns related to COVID-19 weighed on Elixinol Americas' revenues, and Elixinol cut its full-time headcount from 98 to 39. All the job cuts were in the U.S., Ron Dufficy, global chief financial officer of Elixinol, said in an email to Natural Products Insider.
Despite challenges facing individual CBD brands, the broader category continued to grow. Kelly Nielsen, vice president of insights and analytics with BDS Analytics, said her firm estimated CBD sales grew 55% in 2020 to $4.3 billion. That includes sales through general retail, pet care and dispensaries.
"Originally going into 2020, we were expecting closer to about 70 to 75% growth," Nielsen said in an interview. "We tempered that estimate given how things … progressed throughout the year."
She cited, for instance, closures of many dispensaries and CBD retailers during the pandemic.
Nonetheless, hemp-based CBD sales grew to $2.2 billion in 2020 through general retail, which includes e-commerce, Nielsen said. Such sales were up about 45% from $1.2 billion in 2019.
BDS Analytics anticipates the CBD market will grow to $6.8 billion in 2021.
Charlotte's Web Holdings Inc., the market leader for CBD, whose shares (CWEB) are traded on the Toronto Stock Exchange, managed to increase its revenues in 2020—though only by a hair. Revenues grew to $95.2 million from $94.6 million in 2019.
"Charlotte's Web entered 2020 with plans to address two distinct headwinds: an undefined regulatory environment, forcing FDM [food/drug/mass] customers to pull back on distribution commitments; and second, a resulting competitive overcrowding with a tenfold increase in CBD brands," Charlotte's Web CEO Deanie Elsner said in a fourth-quarter earnings call.
Then COVID-19 emerged. In an effort to "mitigate these compounding factors, we took action to rethink and reprioritize our business," she explained.
Among other moves, Charlotte's Web cut prices by an average of 15%, she said, which propelled sales in the second half of 2020.
Fourth-quarter revenues increased 17.9% year over year and 7% over the third quarter of 2020.
"While the U.S. CBD industry continues to consolidate, CWEB continues to execute on becoming the leading CBD brand within every available channel," Fortune of Roth Capital Partners wrote in March 26 equity research. "The company indicates it still has the [No. 1] brand market share in the U.S. and is present in 22,000 unique retail doors."
As a wide assortment of CBD products have proliferated in the U.S. in recent years—from nutritional supplements to topicals to edibles—early entrants like Charlotte's Web have faced an increasingly competitive marketplace.
At its peak in 2020, the market was cluttered with 3,500 CBD brands, Elsner said during the March 25 earnings call. She said about 2,500 brands remain.
"The culling is taking place," Elsner said. "We are seeing heavily fragmented consolidation of the leaders."
In the FDM channel, 115 brands compete today, yet just seven brands comprise 65% of retail sales over the last four weeks, according to Elsner.
"[As] these smaller players drop out, you're going to see even more momentum shift to those bigger players," she added.
For now, brands are having trouble differentiating themselves and gaining customer loyalty, according to some market analysts.
"Brand loyalty is still pretty nonexistent in the space," said Trevor Yahn-Grode, data analyst with New Frontier Data, which publishes Hemp Business Journal.
The CBD market is crowded with thousands of companies subject to little government oversight, noted David Abernathy, principal at Arcview Management Consulting.
He described the sector as "a mess."
"[It's] really difficult for consumers to identify trusted brands," Abernathy said in an interview. "There are a lot of shenanigans going on at the moment."
Established CBD brands had hoped FDA in 2020 would issue rules or guidance to provide more regulatory certainty around CBD in dietary supplements, food and beverages. Instead, FDA devoted much of its resources to a pandemic that has taken the lives of hundreds of thousands of Americans.
"It's hard to understand what happened in 2020 without understanding the regulatory environment that this industry faces," Yahn-Grode remarked. The federal government last year "didn't really get around to regulating or enforcing anything significant on anybody in the hemp industry."
Consequently, "bad actors" and "uneducated entrants" with a gold-rush mentality flooded the market, he added.
John Kagia, chief knowledge officer of New Frontier Data, said the regulatory uncertainty has caused many challenges for publicly traded companies in the CBD market. For instance, making capital investments is challenging "when you don't know what policies are going to be ultimately affected," he said in a joint interview with Yahn-Grode in January.
Industry leaders are hoping for regulatory movement soon—either through action by FDA directly and/or via federal legislation (H.R. 841) that would legalize CBD in dietary supplements.
"We are on the back leg of getting the regulatory environment established for the CBD category," Elsner told financial analysts.
BDS Analytics forecasts the CBD market will surge to $10.1 billion in 2022—the same year the market intelligence firm predicts FDA will regulate ingestible CBD products or otherwise act to open up such products to mainstream retailers and CPG  companies.
FDA regulation of CBD also is likely to strengthen the prestige of established brands producing quality products and battling with fly-by-night rivals who may be cutting corners that jeopardize consumers' health.
"We remain confident that FDA enforcement of CBD dietary supplements will occur and be a significant growth catalyst across all sales channels," Dowling said during his company's fourth-quarter earnings call, "allowing only the most credible and trustworthy companies … to compete effectively."
Subscribe and receive the latest insights on the healthy food and beverage industry.
Join 47,000+ members. Yes, it's completely free.
You May Also Like
---