Remembering Bill Richardson: American statesman, dietary supplement champion
Remembering Bill Richardson: American statesman, dietary supplement champion
Esquire Antonio C. Martinez II reflects on the legacy of American stateman Bill Richardson, who played a pivotal role in negotiating DSHEA.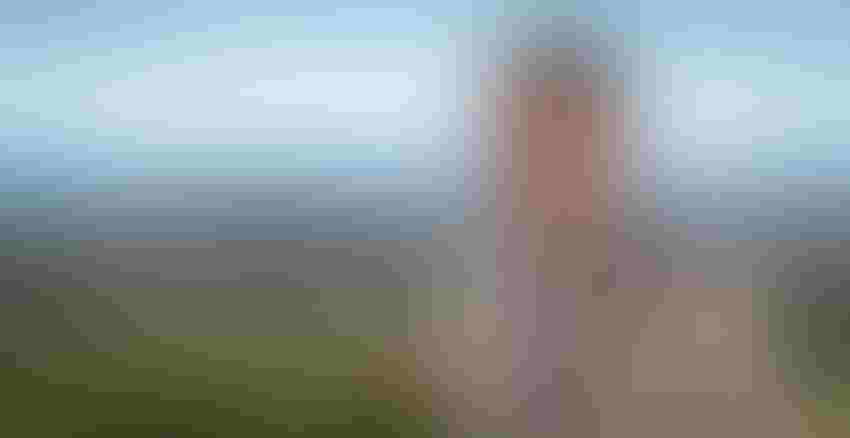 The late Bill Richardson was an American statesman who played a pivotal role in negotiating DSHEA.
Photo taken by Tony Bonanno (for the presidential campaign of Bill Richardson)
On Sept. 1, 2023, former Congressman Bill Richardson (D-N.M.), died in his sleep in his Cape Cod summer home in Chatham, Massachusetts. He was the original author of the House of Representatives companion bill of the Dietary Supplement Health and Education Act of 1994 (DSHEA).
In a distinguished public career, Richardson served in the U.S. House of Representatives in the 1980s and 1990s, was U.S. Ambassador to the United Nations from 1997 to 1998 and U.S. Secretary of Energy from 1998 to 2000 under President Bill Clinton.
Richardson went on to serve as governor of New Mexico for two terms.
We remember him for his strategic and critical leadership role in getting DSHEA passed in the Congress in 1994.
I had the privilege of knowing and working with him on and off over the last 30 years. His untimely passing requires us to take a moment to reflect on his significant contribution to the dietary supplement community.
In 1993, Richardson was a member of the House Energy and Commerce Committee, the group with primary jurisdiction over the Food and Drug Administration, which oversees dietary supplement products.
I was the legislative director of the Nutritional Health Alliance, one of the leading groups lobbying for the bill. Richardson had a town hall meeting where his constituents approached him to get involved in the battle with FDA, which had an agenda (The Dykstra Report) to take supplements and botanicals off the market and reduce potencies.
Richardson's legislative assistant at the time, Tara Federici, welcomed a meeting with me and two other colleagues to review the DSHEA legislation and the politics involved. That led to a meeting with Richardson, who decided after our discussion not only to co-sponsor the legislation but also be the House leader to introduce the companion bill, H.R. 1709, on April 7, 1993, to the late-Sen. Orrin Hatch's (R-Utah) Senate Bill, S. 784, which later became law in 1994.
Richardson was aware these actions would irk his Energy and Commerce Committee Chair, John Dingell (D-Mich.) and Subcommittee Chairman, Henry Waxman (D-Calif.), both notable industry foes. But he also knew it was the right thing to do and a worthwhile cause.
Richardson's role and involvement in DSHEA was strategic, and he worked behind the scenes as the diplomat and troubleshooter he was famous for being. He facilitated a meeting of adversaries, where the late Gerald Kessler (founder of Nature's Plus) and the chairman of Nature's Plus met with then-FDA Commissioner David Kessler, M.D., in Richardson's congressional office.
Gerald Kessler made clear to Dr. Kessler that the dietary supplement industry was going to get this legislation passed. At the same time, Dr. Kessler scoffed that industry had the money and votes to get anything passed in Congress. Richardson made sure we got a hearing. He spoke at the expos and NNFA (National Nutritional Foods Association) trade shows. He went out of his way to meet the people, connect with them, and encourage everyone that victory was possible.
I remember Richardson smoking cigars with the late Hal Drexler (founder of Country Life) and discussing how important it was for CEOs to get personally involved and invest the funds necessary to win a legislative lobbying campaign.
Richardson helped our side get allies quickly. At a dinner in his home for then-Speaker of the House Tom Foley (D-Wash.), he strategically sat Gerald Kessler next to Foley so Kessler could discuss dietary supplements and forge a connection with the Speaker.
That meeting played a decisive role in 1994. After achieving more than 300 co-sponsors for the House bill, Waxman and Dingell refused to act on the legislation in committee. We went to Foley to complain about this inaction.
We also ensured our grassroots campaign made vitamins the number one issue that the U.S. Congress received mail on in the summer of 1994. The grassroots campaign mailed more than two million letters to Congress.
After Gerald Kessler and our team met with the Speaker, Foley picked up the phone and called Chairman Dingell to insist that he and Waxman meet with us and get legislation to pass on the House floor before the congressional session concluded.
The following week, we were in the Rayburn House Office Building finalizing what became the Dietary Supplement Health and Education Act of 1994. President Clinton signed it into law on Oct. 25, 1994.
It is the rare legislative measure that a bill becomes law in one congressional session. The DSHEA campaign Richardson led in the House of Representatives was a master class on how to get it done.
His death is so unfortunate, as he and I were only recently discussing how he would be doing an interview with this magazine on the 30th anniversary of DSHEA. He fondly remembered the cast of characters and drama, and the industry's monumental legislative achievement.
The dietary supplement industry and consumers will always be grateful to Bill Richardson.
Rest in peace.
Antonio C. Martinez II, Esq., is an attorney who practices food and drug law and health care policy, and he is a partner at Gotham Government Relations in New York City. He is also the Latin America policy adviser to the Richardson Center for Global Engagement in Santa Fe, New Mexico.
Subscribe and receive the latest insights on the healthy food and beverage industry.
Join 47,000+ members. Yes, it's completely free.
You May Also Like
---