Probiotic recalled after preterm infant dies from sepsis
Probiotic recalled after preterm infant dies from sepsis
A product based on a strain of B. infantis has been recalled after a preterm infant died from sepsis after having been administered the product in an intensive care unit.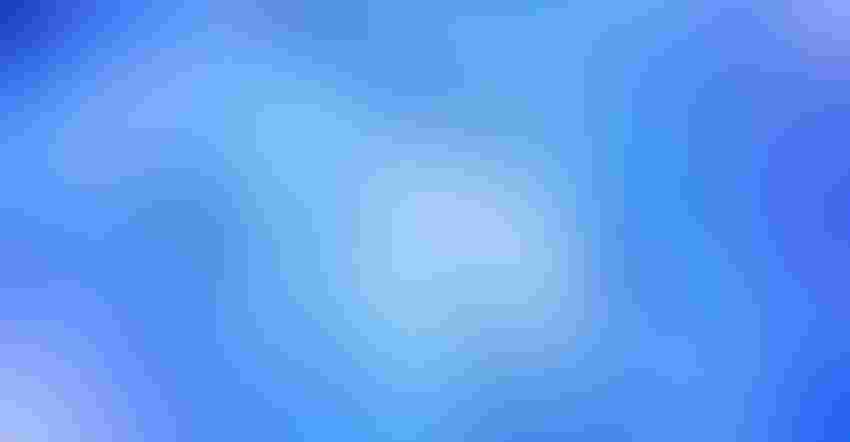 A preterm infant has died from sepsis, prompting a voluntary recall of a probiotic product and a warning from the Food and Drug Administration to healthcare practitioners and to the company itself.
Death of infant announced in warning
FDA recently issued a warning to healthcare providers about the use of probiotics in preterm infants. The death of the infant was detailed in the warning to practitioners.
According to the communication, the infant, who weighed less than 1,000 grams (2.2 pounds), had been given a probiotic product manufactured by Infinant Health.
The product, Envivo with MCT Oil, is one of two manufactured by the company based on a particular probiotic strain: Bifidobacterium infantis EVC001.
Infinant Health has issued a voluntary recall of the product, according to a company spokesperson.
In the warning, FDA identifies this as Bifidobacterium longum subspec. infantis. The document said FDA is continuing its investigation of the death.
"Genomic sequencing data demonstrate the bacterium that caused sepsis in this infant was a genetic match to the bacteria contained in this probiotic," FDA officials wrote in the letter to healthcare providers.
Company based on wealth of research around B. infantis
Infinant, which was founded by five scientists associated with the University of California Davis, is based on the extensive science on B. infantis and its effects on the gut health and development of a healthy immune system in infants.
B. infantis is a dominant species in the guts of breastfed babies and has been shown to feed on human milk oligosaccharides (HMOs), which are carbohydrate fractions of breast milk that are otherwise mostly undigestible by infants.
Most of the research has been done on healthy full-term infants, including this recent study by Japanese firm Morinaga on its proprietary B. infantis strain.
A 2020 review of the existing literature by Mead Johnson experts reached this conclusion: "Studies reviewed in this manuscript suggest that colonization with B. infantis might have potential beneficial effects in infants and children. B. infantis is well adapted to the infant gut, in part due to its ability to consume complex carbohydrates found in human milk (HMO)."
Use of probiotic for NEC has been studied
In addition to stimulating the development of a well-rounded gut microbiome and forming the basis of a thriving immune system, B. infantis has also shown promise in warding off necrotizing enterocolitis (NEC), an often-fatal complication for preemie babies.
A long-term, retrospective study has been done on B. infantis EVC001 at Oregon State University on that endpoint. The probiotic was used with 438 very low birth weight babies at the university's hospital in the years 2014 to 2020.
"Binfantis EVC001 administration was associated with significant reductions in the risk of NEC and NEC-related mortality. Binfantis EVC001 supplementation may be considered safe and effective for reducing morbidity and mortality in the NICU (neonatal intensive care unit)," the researchers concluded.
However, in the healthcare practitioners warning, FDA points to research detailing case reports of bacteremia in preterm infants associated with the use of B. infantis. The Cleveland Clinic defines bacteremia as the presence of bacteria in the blood which left untreated can lead to sepsis.
FDA didn't concur on company's safety assertion
In addition to the warning to healthcare practitioners, FDA sent a warning letter to the company itself.
In an email to Natural Products Insider, a company spokesperson said Infinant Health had gone through a GRAS (generally recognized as safe) self-affirmation process and then met with FDA about making a formal GRAS dossier submission to the agency.
"Infinant reached a conclusion of GRAS status for use of its ingredient in preterm infants based on an evaluation conducted in consultation with independent scientific experts," the company spokesperson said. "Infinant then met with FDA in anticipation of submitting a GRAS notice. As FDA's warning letter makes clear, FDA did not agree with Infinant's conclusion, and considers the use of its ingredient in preterm infants to be an unapproved food additive use."
FDA also warned the company about the messaging around its products, which are sold as foods, not supplements. The Envivo with MCT Oil product was specifically marketed to healthcare providers for use in NICUs and was not available to the general public.
For these reasons, FDA concluded the product was at the same time an adulterated food, a mislabeled drug and a biologic product that was lacking both an investigational new drug (IND) application and a biologics license application (BLA).
IPA:  More information still to come
George Paraskevakos, executive director of the International Probiotics Association, called the death "an unfortunate tragedy," but cautioned against jumping to conclusions. Given that B. infantis has a record of safety, more information about this particular case is likely to come out as FDA's investigation proceeds.
"International Probiotics Association is preparing a thorough response, but we are still gathering all the information of this incident, as there are many moving parts in this story which are unclear. We have communicated with the FDA on this but since it is an ongoing investigation, they cannot share more than what has been made public. Stay tuned," Paraskevakos said in a statement posted on LinkedIn. 
Subscribe and receive the latest insights on the health and nutrition industry.
Join 37,000+ members. Yes, it's completely free.
You May Also Like
---