The gut-muscle axis: A new innovation target for supplements
The gut-muscle axis: A new innovation target
The sports performance and active nutrition industry is going from strength to strength.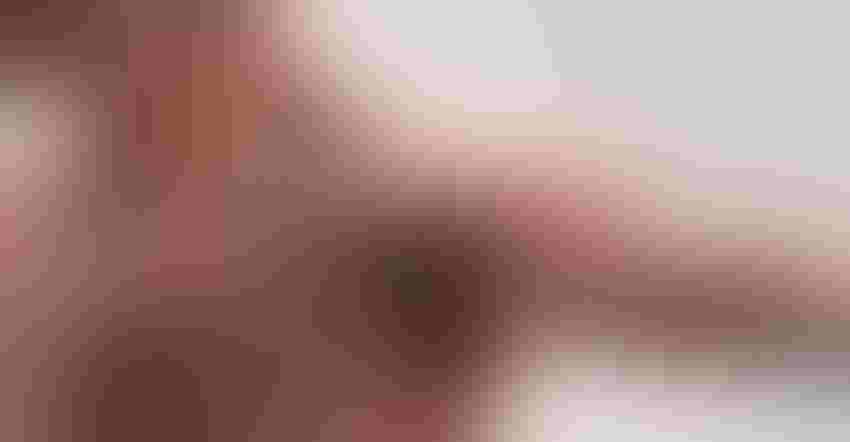 At a Glance
Consumers are blurring lines between sports and general well-being.

Probiotics feed the future.

Research powers success.
Mordor Intelligence predicts that from 2023 to 2028, the sports nutrition market in North America alone will register a compound annual growth rate (CAGR) of 11.67%. 
While traditionally popular whey proteins and carbohydrate drinks continue to own a significant share of this market, new ingredients that activate the gut-muscle axis or help athletes tackle the gastrointestinal (GI) issues associated with heavy training are starting to shape the industry. 
But what's driving this trend? For one, there's been a blurring of lines between specialist performance nutrition products, sports nutrition applications and general consumer food, drinks and supplements. Tubs of protein powders are becoming more commonplace at grocery stores, as are protein bars at corner shops. 
Additionally, many consumers—most of whom don't consider themselves serious athletes—are turning to nutrition to improve their performance, recovery and general well-being. Couple this with what Innova Market Insights identified as an increased consumer focus on holistic well-being through improved gut health, and the environment is perfect for innovative active nutrition solutions that support a person's overall well-being as well as helping them reach that new personal best. 
Plant protein power 
Protein will always be at the heart of sports nutrition product development. And dairy proteins are the reigning champion, claiming around 65% of the revenue in the protein supplement market, per Grand View Research. Loved for their clean taste, fast absorption and availability in a wide range of applications, dairy proteins aren't going anywhere. But a new challenger is on the market—plant proteins. Statista estimates global sales of plant-based foods to near $78 billion by 2025, with the market more than doubling by 2030. 
Flexitarianism is on the rise with one study stating that 12% of all U.S. consumers consider themselves flexitarians, and another study suggesting this number rises to 54% for 24- to 39-year-olds. But—just as with animal sources—protein quality and format are essential purchase drivers. Not all plant proteins are complete proteins (which contain all nine essential amino acids [EAAs] that the human body cannot make on its own). And those plant sources that are complete proteins, like soy and pea, can vary in quality, bioavailability, taste and texture, depending on the processing methods used. 
By employing premium plant proteins with a focus on nutritional value and functional properties, brands can ensure that active consumers keep coming back for more. But protein is not the only ingredient that makes a sports nutrition product stand out. 
Prebiotics feed the future  
Two in three consumers now associate gut health as a key to achieving overall well-being (per the previously mentioned Innova research). And active consumers may be even more motivated to take a proactive approach to their digestive well-being. 
Exercise can have a positive impact on gut microbiota, but imbalances due to heavy training are common. According to one study, up to 86% of athletes suffer from GI problems, which can include bloating, stomach cramps and pain. Not only can this be physically annoying and painful, it can also affect an athlete's performance and recovery and negatively impact nutrient absorption and skeletal muscle mass. 
Gut-supporting ingredients like prebiotics, probiotics and postbiotics are becoming increasingly sought after in active nutrition solutions. Research suggests that muscle recovery and athletic performance can be positively affected by gut microbiota influencers such as prebiotics. These nondigestible dietary fibers that feed the gut microbiota may help improve overall gut health, providing many benefits for active consumers. 
Consumer awareness is growing, too, as more people recognize the importance of increased fiber consumption, which is resulting in an increased demand for prebiotic fibers, according to StrategyR. Prebiotics such as galactooligosaccharides (GOS) have been shown to stimulate growth of bifidobacteria in the gut microbiome, and regular consumption of this specific variety of prebiotic has been tied to improving gut comfort, which could be particularly beneficial for athletes who suffer from digestive issues. 
Research powers success 
FrieslandCampina took its Biotis brand GOS prebiotic and formulated it with whey protein and probiotics and fermented them together to effectively target the gut-muscle axis. Of 150 recreational athletes who took the ingredient for three weeks, 80% self-reported improved satisfaction with their physical well-being and 60% reported significantly reduced bloating compared to baseline levels, per internal proprietary research. 
Today's busy and well-informed active consumers want nutritional solutions that fit into their daily routines with ease and work efficiently to support their health and fitness goals. Demand for cutting-edge and on-the-go products offers fertile ground for brands wanting to create "protein plus" offerings fortified with gut-supporting ingredients, such as bars, gels, drinks and desserts. By collaborating with the right nutrition partners, and keeping one step ahead of the latest trends, brands can take podium positions in this fast-paced market. 
Sophie Zillinger is global marketing lead for Biotis at FrieslandCampina Ingredients. 
Subscribe and receive the latest insights on the healthy food and beverage industry.
Join 47,000+ members. Yes, it's completely free.
You May Also Like
---