Judge who shut down supplement maker highlighted testing issues
Judge who shut down supplement maker highlighted testing issues
A summary judgment order entered against a supplement manufacturer highlights some of the potential pitfalls of organoleptic testing and other testing techniques.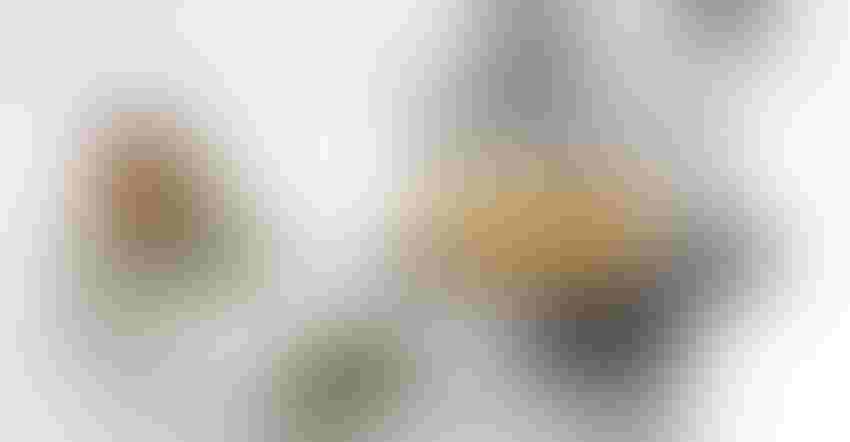 Editor's note: This is part three of a series of articles examining a lawsuit against a manufacturer of dietary supplements for cGMP violations.
Larisa Pavlick frequently encountered the situation in her former job as an FDA investigator while inspecting dietary supplement firms for compliance with cGMPs (current good manufacturing practices).
A supplement manufacturer's so-called expert would claim he or she could verify the identity of dietary ingredients through organoleptic analysis. The problem is the technique wasn't appropriate for the materials that needed analysis.
"You can't identify one green powder from the next using organoleptic," said Pavlick, vice president of global regulatory and compliance with the United Natural Products Alliance (UNPA), in an interview. "Typically, you're using organoleptic on products that are less processed because you need to use all the senses."
Organoleptic analysis was one of the testing techniques used by Confidence USA Inc. (Confidence), a dietary supplement manufacturer recently shut down by a federal court. U.S. District Judge Edward Korman described organoleptic testing as "an examination of an ingredient based on sight, taste, touch and smell.
"With adequate training and experience, organoleptic testing may be appropriate to verify some substances that can be easily identified by sensory means—such as whole or coarsely cut botanical parts," Korman wrote in a Jan. 28 summary judgment order, granting the U.S. Department of Justice's (DOJ) request for a permanent injunction against Confidence. "FDA contends that it is much more difficult to use organoleptic testing to differentiate between extracts of a dietary ingredient at different concentrations, which is how such testing was employed by Confidence."
While Confidence argued its analyst was qualified to conduct organoleptic testing, the judge observed the analyst's resume did not specify he was trained or qualified in doing such testing of herbs or botanical extracts. Pavlick said a trained botanist typically conducts an organoleptic analysis.
The summary judgment order and subsequent injunction entered against Confidence highlight some of the potential pitfalls of organoleptic testing. According to Pavlick, a firm typically uses organoleptic analysis to verify less processed ingredients, in which a trained botanist can use all of his or her senses, including sight.
"Can I identify the plant parts or specifics of the plant, and can I identify the color, the texture, the smell [and] the taste?" she asked.
Reference standards
Confidence also used a testing method known as Fourier-transform infrared spectroscopy (FTIR), which "measures absorption of infrared radiation in a tested material and produces a 'spectrum,'" or "the equivalent of a molecular 'fingerprint,'" according to Korman's summary judgment order.
If used properly, FTIR can confirm a dietary ingredient's identity by comparing an ingredient's spectrum with the spectrum of a reference standard, the judge explained. Confidence neither developed its own reference standard for certain ingredients nor obtained a reference standard from a recognized standards library, according to Korman.
"Instead, defendants compared their ingredients against reference standards provided by the same third-party Chinese supplier that sold them the ingredients they were testing," the judge wrote.
In its response to an FDA inspection in 2017, Confidence stated the materials used in traditional Chinese medicine (TCM) products it made could not be accurately identified using a commercially available reference standard.
The supplement manufacturer further argued it had the right under FDA regulations to rely on the Chinese supplier's certificate of analysis (CoA) for its ingredients. Confidence, the judge wrote, cited a cGMP regulation that only permits a manufacturer to rely on a CoA of a qualified supplier to confirm the identity of a non-dietary component.
Elan Sudberg is CEO of Alkemist Labs, which provides botanical identification services. In an email, he responded to the following question: Why would a manufacturer rely on its ingredient supplier for a reference standard for that same material?
"The words 'hoodwinked' and 'cheapskate' come to mind," he said.
Relying on an ingredient supplier for a reference standard for the same material is understandable, Sudberg suggested, if the botanical were extremely rare—for example, could only be found in the mountains of Tibet, and wasn't already sold in the market.
"[T]here was nothing rare about the botanicals Confidence was selling that would justify using the vendor's materials for references that produced this massive gaping hole in their gates of quality," he added.
To use FTIR properly, a manufacturer would buy a reference standard from a reputable firm like ChromaDex, Pavlick said. She noted such standards authenticating the identity of a material are expensive.
In her previous job as an FDA investigator, she used to encounter firms that would claim they were able to verify the identity of their ingredients without a non-biased reference standard—by comparing lots provided by their ingredient supplier.
"If the supplier is sending you grass clippings every single time and you continue to do your FTIR based on the last lot you received, you have no idea what you're receiving," Pavlick said. "The reference standard is what makes it a scientifically valid test."
She added, "There's always a reference that's available. It's always just time and money."
Other testing issues
In his summary judgment order, Korman analyzed Confidence's failure to confirm the presence of dietary ingredients in proprietary blends. While Confidence stated it discontinued blends related to products inspected by FDA, the judge observed the firm's website shows it uses blends in other products.
Confidence said its Chinese supplier provided it reference standards to identify ingredients in proprietary blends.
"They also rely on a declaration from an expert, which states that '[t]here are no scientifically analytical methods available to quantitate these blends in the finished product so [Confidence is] reliant on process controls,' to ensure that specifications are met in the finished product, which is permitted by the cGMP regulations," Korman wrote in his summary judgment order.
The judge also addressed Confidence's use of a "rotational testing plan." Under this plan, the manufacturer would select a single ingredient in its finished products and test whether it met specifications for composition, purity and strength.
Confidence performed "confirmatory testing" of products made between March 2016 and October 2017 that had passed its rotational testing plan. More than 97% of the products that went through confirmatory testing met preestablished specs.
Eight of the 289 tests yielded results that fell below specifications. The government pointed to some of the confirmatory testing results to show consumers were not always getting the amounts of dietary ingredients declared on the label. For instance, while the label of a prenatal vitamin indicated it contained 15 mg of zinc and 18 mg of iron per two tablets, confirmatory testing disclosed it contained just 0.103 mg of zinc and 9.58 mg of iron per two tablets, according to Korman's summary judgment order.
Asked to highlight the pros and cons of such a rotational testing plan, Sudberg responded, "The only pro is cost savings for the company."
Sudberg suggested a consumer would not be pleased if a supplement company told her it confirmed the composition, strength and purity of vitamin C in a supplement and then just assumed the elderberry and other active ingredients in the product met preestablished specifications.
"If the consumer knew a brand tested only one of the ingredients for proper purity, strength and composition and assumed the rest is fine, they would never, ever buy that product," Sudberg proclaimed.
Since 2017, Confidence has been working with consulting firm REJIMUS to improve its cGMP controls.
Elizabeth Mo, an attorney representing Confidence, believes the company will obtain permission from the government to resume operations soon.
"This is really just a very short temporary ceasing of operations," Mo said in an interview. "We're already prepared to notify the FDA as soon as possible to demonstrate to them that we are in compliance and able to resume operations full speed again, and we're looking ahead."
But the supplement maker likely could have avoided years of FDA regulatory actions, a lawsuit and an injunction if it had turned earlier to qualified experts or had the proper training and equipment.
"A simple consulting agreement with a knowledgeable company like REJIMUS could have saved this company from itself," Sudberg concluded.
Subscribe and receive the latest insights on the healthy food and beverage industry.
Join 47,000+ members. Yes, it's completely free.
You May Also Like
---