Supplement manufacturer avoids recall
Supplement manufacturer avoids recall
A New York-based manufacturer of dietary supplements was recently ordered to shut down its operations for violating FDA regulations, but it avoided a worse fate.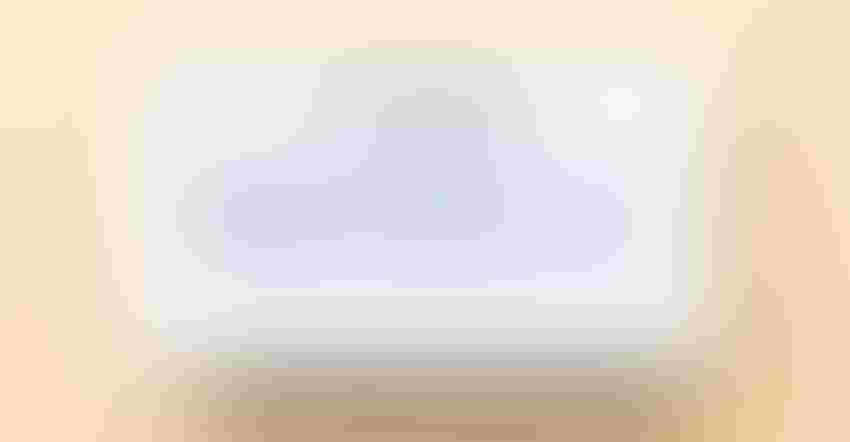 Editor's note: This is part two of a series of articles examining a lawsuit against a manufacturer of dietary supplements for cGMP violations. Read part one here.
A contract manufacturer of dietary supplements ordered to cease operations for violations of cGMPs (current good manufacturing practices) cautioned a judge that a mandatory recall of all its products would have cost the company millions of dollars and put it out of business permanently.
On March 3, U.S. District Judge Edward R. Korman entered an order of permanent injunction against Confidence USA Inc. and its two executives, Helen Chian and Jim Chao. The order prohibited the defendants from manufacturing supplements until they meet several conditions in the injunction related to cGMPs and get permission from FDA to resume operations.
The outcome could have been much worse for Confidence, a supplement manufacturer in Port Washington, N.Y., sued in 2019 by the U.S. Department of Justice (DOJ).
Government lawyers proposed an injunction order that would have required the company to recall and destroy all supplements prepared, packed, repacked, labeled, held or distributed after March 23, 2016. (During a recent hearing, the government later amended its request to apply to supplements prepared, held or distributed after February 2018).
Korman denied the government's request to order a recall and destruction of Confidence's products over the last three years. Such an order was unnecessary to protect the public health, and other provisions of the government's proposed injunction were adequate to ensure the manufacturer's compliance with the Federal Food, Drug and Cosmetic Act (FD&C) in the future, the judge reasoned.
Korman pointed to the three-year shelf life of the company's dietary supplements and fact that Confidence had produced its products starting in 2018 under the guidance of a regulatory consulting firm, REJIMUS, and its chief operating officer, Jim Lassiter.
During a Feb. 17 court hearing, Lassiter testified that since 2018, his firm had helped Confidence revise its operating procedures.
"Specifically, REJIMUS has provided Confidence with direction to improve its specification, establishment and testing requirements," Korman wrote in a March 3 memorandum. "According to Lassiter, Confidence has been cooperative throughout each step of the process and has implemented REJIMUS' suggestions. Based on several in-person and virtual audits undertaken in the past three years, Lassiter opines that Confidence has been in compliance with cGMP regulations since 2018, and the products that it has produced since that time, which the plaintiff seeks to have destroyed, do not pose a risk to the public."
Korman also referenced "confirmatory testing" of supplements produced between March 2016 and October 2017, completed in early 2018 by a third-party laboratory. Such products were previously the subject of a "rotational testing" plan in which the company tested only one ingredient per finished product.
Of the 289 samples subject to confirmatory testing, 97% met specifications, and all products that failed the testing were discontinued, according to the judge.
"Because of the 97% pass rate of Confidence's confirmatory tests, in combination with Lassiter's testimony, which I credit, I find that recall and destruction of all its supplements manufactured in the last three years is not necesary to protect the public," Korman wrote. "In sum, the broad prospective enforcement provisions of plaintiff's proposed injunction are sufficient to ensure defendants' compliance with the [FD&C] moving forward."
In August 2018—the most recent year FDA inspected Confidence's facility—FDA cited the firm for five "observations" or violations of cGMPs, including failure to confirm its finished batch of dietary supplements met product specifications.
On the advice of Confidence's counsel, REJIMUS declined to comment on the case.
Lassiter and documents provided to the court demonstrated DOJ's request to incorporate a "recall and destroy" provision in the injunction was "overbroad," "unnecessary" and "punitive," said Elizabeth Mo, a lawyer representing the defendants, in an interview.
She said the latter provision would have put the company out of business. And in an affidavit, Confidence's manager, Jim Chao, stated the recall would have cost Confidence more than $3.3 million.
Despite not being in Confidence's facility for years, FDA argued the supplement manufacturer was still not in compliance with cGMPs, according to Mo.
"And that's not the case," she said.
FDA and DOJ declined to comment on the judge's decision not to incorporate the proposed recall and destroy provision.
To persuasively argue all of Confidence's products needed to be recalled, FDA either needed to show the cGMP violations applied to all of its supplements—or the infractions were of the kind that would impact all of its products, according to Bob Durkin, of counsel with Arnall Golden Gregory LLP (LLP), who previously worked as deputy director of FDA's Office of Dietary Supplement Programs (ODSP).
Some regulatory and legal experts interviewed for this series of articles, including Durkin, questioned why it took so long for the government to file its lawsuit against Confidence. The company was inspected eight times between 2010 and 2018, and each inspection resulted in a classification (official action indicated or OAI) recommending administrative or regulatory action, according to an FDA Data Dashboard.
FDA waited more than 3 ½ years after 2012 to complete a follow-up inspection, even though the company received a warning letter in 2011 and some of its products were seized in 2012.
"Why is this timeline for definitive FDA action so long and drawn out?" Durkin asked in an interview.
The government's request to order a recall of Confidence's products so long after they were shipped into commerce struck attorney Marc Ullman as an attempt "to force the company to publicly announce its shame like Cersei's walk of shame in 'Game of Thrones.'"
"In terms of protecting the public health," ordering a recall of products under these circumstances is "virtually pointless," said Ullman, of counsel with Rivkin Radler LLP, who advises dietary supplement marketers and manufacturers on FDA regulations and the FD&C.
"Especially where FDA has allowed [the defendants] to linger like this for years," Ullman continued in an interview, "it's hard for FDA to say, 'Well, it's a public health issue. This product's been on the market for seven years. We've got to get it off now.'"
Subscribe and receive the latest insights on the healthy food and beverage industry.
Join 47,000+ members. Yes, it's completely free.
You May Also Like
---