HHS secretary could legalize CBD in supplements
HHS secretary could legalize CBD in supplements
The strategy could—at least theoretically—salvage the future of a budding industry selling cannabidiol (CBD) in dietary supplements. Reach for a lifeline with the very leviathan that stands in its way: the federal government. But some regulatory experts are skeptical.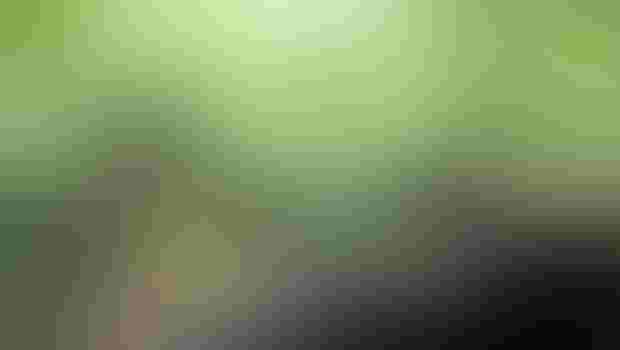 The strategy could—at least theoretically—salvage the future of a budding industry selling cannabidiol (CBD) in dietary supplements. Reach for a lifeline with the very leviathan that stands in its way: the federal government.
The secretary of the U.S. Department of Health and Human Services (HHS)—currently Alex M. Azar II—has authority to avoid potentially years of litigation between the hemp industry and FDA over the legality of CBD by making it lawful in dietary supplements through the issuance of a regulation.
The legal status of CBD in dietary supplements is mired in controversy, largely due to a provision in the Federal Food, Drug & Cosmetic Act (FDCA) aimed to protect the gargantuan investment required to develop new pharmaceutical drugs shown to be effective and safe.
Citing clinical investigations by GW Pharmaceuticals plc, FDA has determined on its website and in warning letters that CBD is excluded from the definition of a dietary supplement. FDA in June approved GW's CBD drug, Epidiolex, to treat seizures associated with severe and rare forms of epilepsy: Lennox-Gastaut syndrome and Dravet syndrome.
In interviews with the media and in letters to state regulatory agencies, the hemp industry has argued CBD can be lawfully sold in supplements because the requirements to trigger the drug-related exclusionary clause in the law haven't been met.
The debate could end up in federal court, leading to years of uncertainty over the legality of CBD in supplements, stymieing investment and research into the compound's potential benefits to general health and wellness.
There is another avenue to possibly settling the matter: petition the government, requesting the secretary of HHS invoke his authority under the FDCA to issue a regulation following notice and comment, finding CBD lawful in dietary supplements. FDA is an agency within HHS.
Michael McGuffin is president of the American Herbal Products Association (AHPA), whose committees include one focused on "issues related to the safe use and responsible commerce of legally marketed products derived from cannabis species."
In an emailed statement for this article, he said, "FDA should expressly confirm that the Federal Food, Drug, and Cosmetic Act permits the sale of dietary supplement products containing cannabidiol … if necessary by exercising its current rulemaking authority."
McGuffin added: "This would allow FDA to more effectively regulate safety, quality and marketing claims under the comprehensive regulatory framework currently used for dietary supplement products in the U.S."
Others are skeptical HHS would choose to invoke its authority in the case of CBD. Even if the federal government received such a request, several sources with regulatory expertise said they would anticipate strong opposition from GW Pharmaceuticals.
The company intends to bring its CBD medicine to the U.S. market through its subsidiary, Greenwich Biosciences Inc., following an anticipated scheduling action by DEA.
Daniel Fabricant, Ph.D., previously led FDA's Division of Dietary Supplement Programs and is the CEO and president of the Natural Products Association (NPA).
He discussed two theoretical petitions filed with the HHS Secretary: a petition covering material comparable to Epidiolex, and a petition for material incorporating various cannabinoids and a lower amount of CBD than the doses in Epidiolex.
Fabricant suggested the HHS secretary would be more likely to grant a petition in the latter scenario, but he cautioned a supplement marketer couldn't rely on GW Pharmaceuticals' science to make any claims. Many companies sell "hemp extracts" in dietary supplements that are said to contain various cannabinoids—including CBD—as well as other substances derived from hemp like terpenes and flavonoids.
FDA, HHS and GW Pharmaceuticals did not respond to requests for comment for this article.
Rend Al-Mondhiry is senior counsel to Amin Talati Upadhye LLP, a law firm that advises dietary supplement companies on federal regulations. Even though FDA has approved Epidiolex, she and McGuffin—in consultation with his general counsel—see nothing in the language of the law that would bar HHS from issuing a regulation authorizing the use of CBD in dietary supplements.
However, in an email for this article, Al-Mondhiry cautioned, "[T]he purpose of the IND [investigational new drug] preclusion is to protect the drug industry's investment, so authorizing use as a dietary ingredient after drug approval seems counter to that purpose and would likely draw the ire of the drug industry."
Regulatory attorney Steven Shapiro said GW Pharmaceuticals has likely invested hundreds of millions of dollars to develop its drug, if not more.
"The way the statute is set up, clearly it is to encourage companies to make this investment because obviously discovering new drugs to treat disease is critical to our health and well-being," Shapiro, of counsel to Rivkin Radler LLP, said in an interview. "And if a company makes that investment, the idea of the statute is they will be able to sell their drug product and not have other companies coming in."
If the government granted a petition to legalize CBD, "where's the incentive for anybody to go develop a new drug?" asked Shapiro's colleague, Marc Ullman, of Rivkin Radler.
Others have noted policy considerations in favor of making CBD lawful in supplements. For instance, in an interview before FDA approved Epidiolex, regulatory attorney Todd Harrison of Venable LLP cited evidence that CBD has health benefits beyond the treatment of disease, and he said GW's drug is for a narrow indication so it "would be absurd from a policy standpoint to exclude its use for general health."
In reviewing a petition to authorize CBD in dietary supplements, the federal government is likely to thoroughly examine the compound's safety. Subject to an exception in the law, companies seeking to market a new dietary ingredient (NDI) in a supplement must notify FDA 75 days in advance, providing evidence the ingredient "will reasonably be expected to be safe."
To date, based on public records, FDA has received two NDI notifications related to CBD. FDA didn't provide a response in either notification whether there was an adequate basis to meet the safety standard because it concluded CBD, as well as tetrahydrocannabinol (THC)—the psychoactive compound in marijuana—don't meet the definition of a dietary supplement.
"Should it (CBD) be legal as a dietary ingredient?" Bob Hoban, an attorney whose practice is focused on CBD and other cannabis issues, asked in an interview. "Should it be a supplement? Should it be accepted as having GRAS (generally recognized as safe) status?
"The answer to all of those things, I believe, is yes," he proclaimed, "so long as … we understand that these will not have an adverse impact on human beings, and that furthermore, it's not psychoactive or intoxicating."
CBD is currently subject to varying degrees of oversight by the states throughout the nation. Speaking during a conference in Washington in May, McGuffin suggested the availability of CBD as a product unregulated by the federal government would be contrary to FDA's mission to protect the public health.
"It occurs to me that FDA cannot accept the scenario where American consumers—in order to exercise their choice to access this natural product—will only have the option of using unlawful and unregulated products," he said.
Editor's Note: To learn more from experts about business and regulatory developments affecting the CBD industry, register for the CBD workshop on Nov. 7 at SupplySide West in Las Vegas.
Subscribe and receive the latest insights on the health and nutrition industry.
Join 37,000+ members. Yes, it's completely free.
You May Also Like
---