Hemp Evolution: Surviving the imminent regulatory shockwave – webinar
Hemp Evolution: Surviving the imminent regulatory shockwave – webinar
Mitigating legal risks, and thriving in the multi-billion dollar hemp phytocannabinoid market. Attend this webinar and gain an understanding of recent FDA cannabis regulatory guidance and how to be prepared for long term success in the quality hemp CBD industry.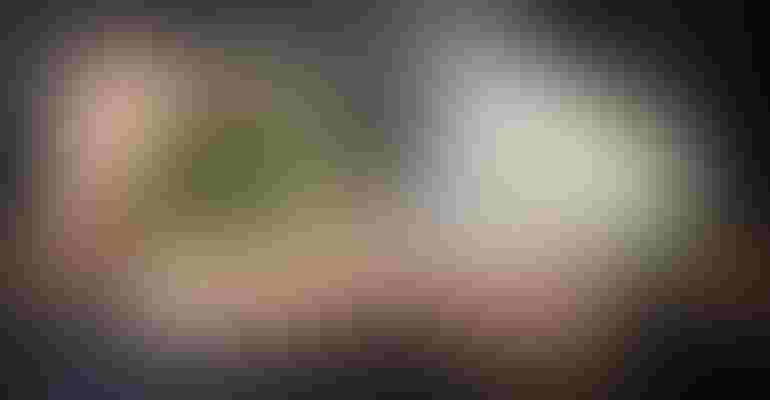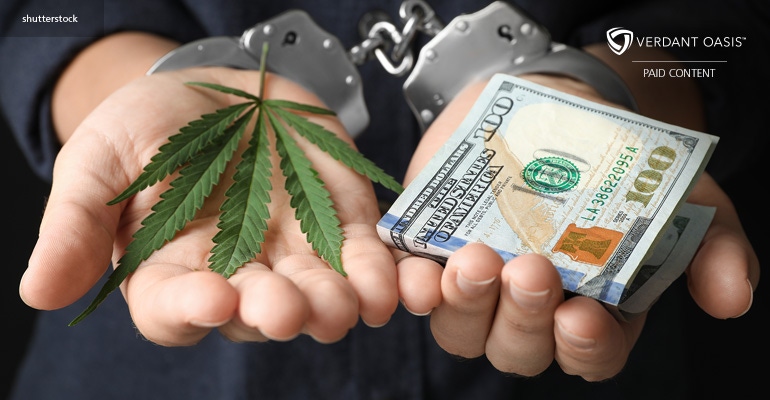 Sponsored by Verdant Oasis
Now on-demand!

The U.S. hemp CBD market is humming along, but the industry is likely to soon experience a regulatory shockwave. Is your business ready?

Regulations in the U.S. related to hemp and its constituent compounds can seem like a complex maze. DEA and FDA have always been the government agencies that had an important role in the regulation of hemp (Cannabis sativa) and its constituents. The passage of the Farm Bill in 2018 had signaled a relaxation of regulations pertaining to the cultivation of hemp with low THC,  containing less than 0.3% of this psychoactive compound.  Nevertheless, it was never the intent of Congress to diminish the regulatory authority of FDA and DEA with respect to safety, quality, and compliance with international narcotics laws and regulations. 

FDA has announced it will commence a multi-year nationwide investigation of thousands of products containing cannabis in all market channels.  Concurrently, DEA just released its policies regarding the regulation of THC throughout the life cycle of any product containing cannabis.  This is consistent with the Farm Bill language and the DEA is unlikely to revise its policies. They will consider any product containing more than 0.3% THC at any time during the cultivation, harvest, extraction, distillation, manufacturing, distribution, marketing, sales, etc. to be a criminal violation of Federal narcotic law. 

Compliance with federal laws and regulations is the only viable path forward. Those who choose to not be mindful of coming changes will not survive over the long haul.  Even those who simply purchase non-compliant goods may be subject to onerous legal penalties. With so much at stake, we encourage you to make the time to attend this webinar.

Takeaways:
This webinar will provide you with: 
An overview of recent regulatory guidance.

The resources and tools to adapt to the pressing realities of the marketplace. 

The information necessary to to protect your investment and your future.

A path forward for thriving in a hemp industry fully compliant with the direction that federal regulations are headed.
Moderator:
Francine Schoenwetter
Content Marketing Director, Informa Health & Nutrition



Speakers:
Carl Germano, CNS, CDN
Vice President, Verdant Oasis


A New York Board Certified Clinical Nutritionist, Carl holds a masters degree in clinical nutrition from New York University and has over 40 years experience in product development for several of the largest vitamin supplement companies in the trade including Solgar, Country Life, Bluebonnet, Ajinomoto, and others. A formulator of hundreds of products for the dietary supplement, medical food, and functional beverage markets, Carl is presently focused on providing the industry with the next generation of clinically important phytocannabinoid ingredients, including CBD and others. An author  and educator, his latest title is "Road To Ananda: The Simple Guide To The Endocannabinoid System, Phytocannabinoids & Your Health".
Chris Kilham 
Ethnobotanist

An Enthobotanist, educator, and author of 15 books, Chris is the founder of Medicine Hunter Inc. He has conducted medicinal plant research in over 45 countries, and works with companies to develop and popularize traditional plant-based food and medicinal products into market successes. Chris serves as the Verdant Oasis ethnobotanist, and has investigated cannabis in Siberia, along Asia's Silk Road, Morocco, Jamaica and more.  Chris has appeared on over 1500 radio program as and 500 TV shows globally.  The New York Times calls Chris "Part David Attenborough, part Indiana Jones."
George A. Burdock, Ph.D.
President, Burdock Group


Burdock Group is a safety and regulatory consulting firm. Dr. Burdock is an internationally recognized authority on the safety and U.S. regulation of personal care products, dietary supplements and, human and animal food ingredients, with more than 25 years of experience related to product safety and risk assessment. He has authored over fifty publications in scientific journals including Casarett and Doull's textbook "Toxicology," the standard graduate textbook and reference book in the field of toxicology.  Dr. Burdock is a Diplomate of the American Board of Toxicology and member of the American Chemical Society, the Society for Regulatory Toxicology and Pharmacology, the Society of Toxicology, the American College of Toxicology and the Institute of Food Technologists.
Ethan Russo, MD
Founder and CEO, CReDO CannabisResearch.org


Dr. Russo is a board-certified neurologist, psychopharmacology researcher, and author. He has held faculty appointments in Pharmaceutical Sciences at the University of Montana, in Medicine at the University of Washington, and as visiting professor, Chinese Academy of Sciences, Harvard University, and Johns Hopkins University. A prolific cannabis expert, Dr. Russo has authored several books including Handbook of Psychotropic Herbs, co-editor of Cannabis and Cannabinoids: Pharmacology, Toxicology and Therapeutic Potential, and author of The Last Sorcerer: Echoes of the Rainforest, and is a highly sought-after speaker.
Marc S. Ullman
Of Counsel


Marc S. Ullman represents clients in matters relating to all aspects of FDA regulatory issues with a focus on the Dietary Supplement/Natural Products Industry, and FTC proceedings, and litigation concerning consumer protection compliance and response to enforcement actions, concerning advertising practices, privacy and cyber security.  Marc's has represented clients in complex adversarial proceedings with the FDA relating to the scope of the agency's powers under the DSHEA; guided clients through FDA's New Dietary Ingredient Notification (NDI) Process; and, counseled on issues involved in achieving status as GRAS as a prerequisite for ingredient use in food products. Most recently he counsels on complex legal issues of concern to the emerging hemp trade in the United States. He has represented clients in adversarial proceedings involving the FTC, including the negotiation of consent decrees and litigation regarding the adequacy of substantiation of advertising claims.

Subscribe and receive the latest insights on the healthy food and beverage industry.
Join 47,000+ members. Yes, it's completely free.
You May Also Like
---