FTC, New York AG Ask Appeals Court to Revive Prevagen Lawsuit
FTC, New York AG Ask Appeals Court to Revive Prevagen Lawsuit
Attorneys with the FTC and office of New York Attorney General Eric Schneiderman are seeking to revive a lawsuit they brought against Quincy Bioscience over the advertising of Prevagen, a dietary supplement marketed for supporting brain health.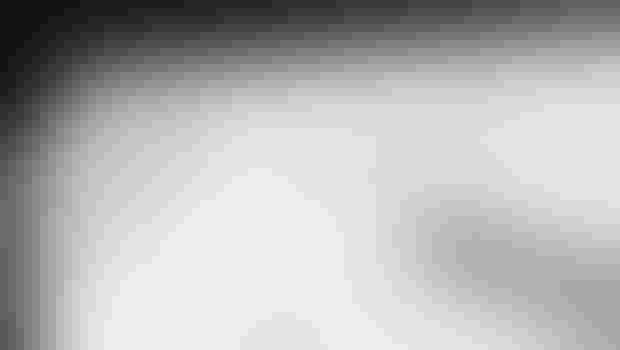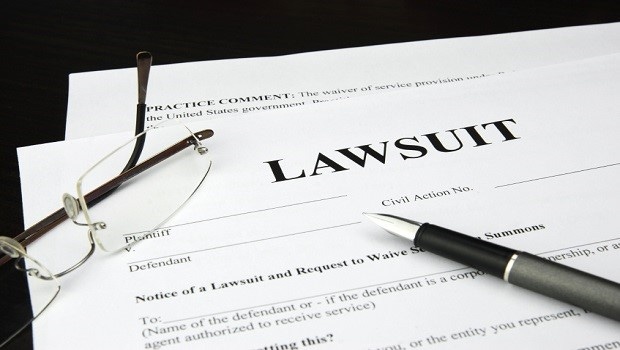 A federal judge "committed serious and fundamental errors in dismissing" a lawsuit against the marketer of Prevagen, a dietary supplement for brain health, the federal government argued in an appeal.
Attorneys with the FTC and office of New York Attorney General Eric Schneiderman are seeking to revive a lawsuit they brought against Quincy Bioscience and two of its officers.
The matter is before the U.S. Court of Appeals for the Second Circuit.
The 2017 lawsuit, which was dismissed in September, alleged Quincy Bioscience made false and unsubstantiated advertising claims regarding Prevagen. The dietary supplement contains an ingredient derived from jellyfish, apoaequorin, and it is marketed for supporting brain function.
Largely at issue in the case: interpretation of a double-blind, placebo-controlled trial of 218 subjects who took either Prevagen or a placebo, and were evaluated on nine cognitive tasks. Although the Madison Memory Study failed to show any statistically significant results over the entire study population, Quincy Bioscience identified statistically significant results among a few different subgroups.
"Quincy's cherry-picked findings 'do not provide reliable evidence' to support the company's advertising claims," and "the results may have been false positives that 'occur[red] by chance alone,'" FTC argued in its March 5 appeals brief [click on download button below to read the brief].
In dismissing the complaint, U.S. District Judge Louis L. Stanton concluded it failed to demonstrate "reliance upon the subgroup data 'is likely to mislead consumers acting reasonably under the circumstances,' as is necessary to state its claim." Stanton also ruled there was no adequate basis for him to exercise "supplemental jurisdiction over the state law claims," which he dismissed without prejudice.
On its website, Quincy Bioscience describes Prevagen as "a dietary supplement that has been clinically shown to help with mild memory problems associated with aging."
Regulators challenged memory claims in advertisements for Prevagen.
"Quincy told consumers that Prevagen would boost their memories within 90 days, reduce age-related memory loss, and provide other cognitive benefits—and that it had proof of those effects," FTC lawyers wrote in the appeals brief, asserting the lawsuit "states a plausible case that those claims violated the FTC Act because they were deceptive."
Quincy Bioscience's clinical trial "showed no statistically significant treatment effect, either for the entire study population or for the vast majority of subgroups," government attorneys explained. "The complaint plausibly alleges that experts would not accept cherry-picked data showing a few positive findings for small subgroups on isolated tasks as support for unqualified claims of improved memory."
Added FTC's brief: "A factfinder could conclude, after hearing expert testimony and reviewing a fully developed record, that Quincy's claims were not supported by the science that it touted as showing that Prevagen improves memory."
The complaint alleged Quincy Bioscience had no evidence to support its claims that the jellyfish protein, apoaequorin, can enter the human brain. However, in rejecting the government's allegation, Stanton improperly made factual findings, the government proclaimed.
The judge "employed bootstrap logic by assuming that the Madison Memory Study proved Prevagen worked and then reasoning by backward induction that (as a matter of fact) it had to enter the brain precisely because it worked," FTC lawyers asserted. "Second, the court found that the complaint's allegations about Prevagen not reaching the brain were 'contradicted by canine studies.'"
In ruling on Quincy Bioscience's motion to dismiss for failure to state a claim, Stanton did not—as he should have—accept the plaintiffs' allegations as true and draw reasonable inferences in their favor, according to government lawyers.
"Instead, the court resolved disputed questions of neuroscience, statistics, and clinical-trial methodology in the absence of a factual record or expert testimony," FTC lawyers wrote. He also improperly relied on facts outside the lawsuit, including a "Clinical Trial Synopsis" Quincy Bioscience appended to its motion, they argued.
"This case is a classic example of a district court violating basic principles governing motions to dismiss," FTC lawyers maintained in the brief's summary of their argument. "The court improperly drew inferences against the complaint, appointed itself as an expert, and rendered factual findings—all fundamental errors of law."
The Second Circuit was asked to vacate the district court's judgment of dismissal and remand the case to the district court for further proceedings.
New York authorities argued Stanton's ruling on the state law claims was based on his improper dismissal of the federal claims, and they addressed the subgroup findings in the Madison Memory Study.
"As the FTC correctly argues, the two statistically significant findings at the subgroup level did not make Quincy's claims less likely to mislead," Schneiderman's office argued in a Feb. 28 brief filed with the Second Circuit.
Assistant Solicitor General of the State of New York, Scott Eisman, signed the document.
"Quincy touted Prevagen's benefits not to the specific subgroups who showed improvement but to the public at large, including … running advertisements on major television and radio stations," Eisman stated. "And Quincy failed to disclose in nearly all of its marketing materials that Prevagen had been shown to help with memory problems only for people 'within a normal cognitive range' or 'with mild to moderate impairment.'"
Quincy Bioscience hasn't yet submitted its brief to the appeals court in response to the FTC and New York attorney general filings. John Villafranco, a lawyer in Washington with Kelley Drye & Warren who represents Quincy Bioscience in the case, had no immediate comment after being reached by email.
Last year, following Stanton's dismissal of the lawsuit, Quincy Bioscience said in an emailed statement that "it has presented substantial scientific support for the claims made in advertising for Prevagen."
Subscribe and receive the latest insights on the healthy food and beverage industry.
Join 47,000+ members. Yes, it's completely free.
You May Also Like
---