Federal bill introduced to change hemp definition to 1% THC
Federal bill introduced to change hemp definition to 1% THC
Other changes in federal cannabis law seek to ease the regulatory burden, liberate interstate commerce.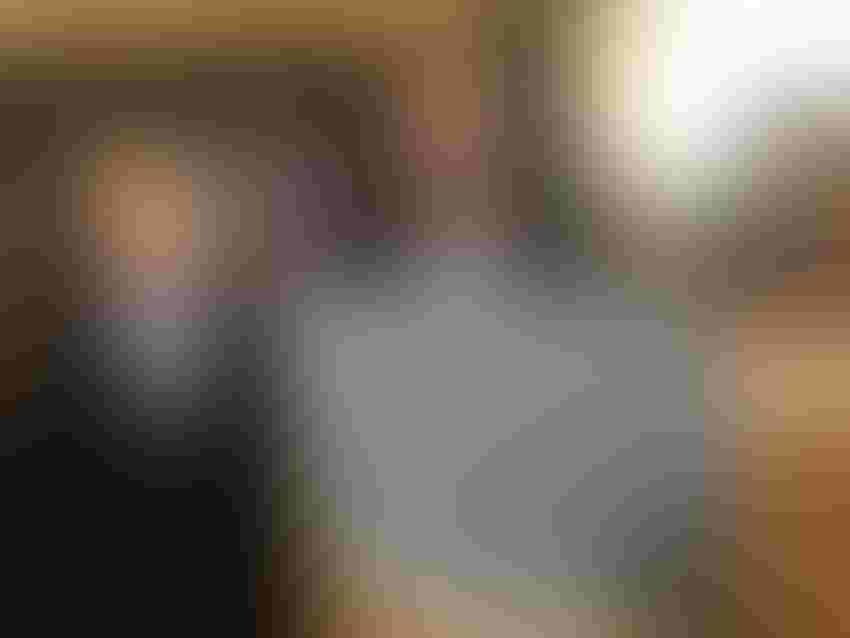 The Hemp Economic Mobilization Plan (HEMP) Act of 2021 was recently introduced by Sen. Rand Paul (R-Ky.). Its goal is to address problems that have plagued hemp CBD for years and would make life easier for farmers and processors hemmed in by drug warrioring regulators.
"For years, I've led the fight in Washington to restore one of Kentucky's most historically vital crops by legalizing industrial hemp," said Paul. "My legislation will help this growing industry reach its full economic potential."
The biggest of four major provisions in the HEMP Act would change the definition of hemp from 0.3% THC to an even 1%. That alone would solve problems with farmers seeking to boost CBD content and still not have the plant go "hot" or rise above 0.3%.
"Even the Farm Bureau supports 1%," said Doug Fine, a New Mexico hemp farmer and author of Hemp Bound: Dispatches from the Front Lines of the Next Agricultural Revolution (Chelsea Green Publishing, 2014). "At 0.3%, you have these people come and clip a crop to test it, and you're sweating until you get the test results. It can't go on."
A reported 6,200 acres of hemp tested above the 0.3% THC limit in 2020, according to Vote Hemp.
That not only causes potential economic loss for farmers but also creates a risk of a felony by DEA. (Another action this week was a letter by congressmen to the Department of Justice and USDA, seeking to get DEA out of regulating hemp, as mandated in the 2018 Farm Bill.)
The THC content of hemp plants can be affected by environmental factors beyond the control of farmers. Hemp processors, on the other hand, have greater control over the THC content in their products. Testing the final hemp-derived product rather than the hemp flower or plant itself would ease the burden on farmers.
"Senator Paul's HEMP Act has the potential to improve upon the highest priority issues for hemp growers, processors and labs, " said Katie Moyer, owner of hemp and CBD brand Kentucky Hemp Works, "while making sure to keep our consumers safe as well."
The second big provision in the legislation is to require testing of hemp-derived finished products rather than the hemp flower or plant itself.
"End-product regulation is where this should be," said Maureen West, in-house counsel for hemp CBD brand Functional Remedies, who also was the industrial hemp program manager for the state of Colorado. "Let's just regulate the amount of THC in products. It seems to me that's where this should go."
The third provision would prevent legal hemp from being seized during transport by requiring hemp shipments be accompanied by a producer's license and lab certification that the cargo meets the new 1% requirement. USDA would have 90 days from enactment to revise its regulations to be consistent with the legislative language.
"We believe that loosening up some important interstate business requirements are a much-needed step toward more prosperous times in the hemp economy," said Kentucky Hemp Association President Tate Hall and Vice President Jana Groda in a statement.
The fourth change would set a definition for the testing margin of error as 0.075%. USDA's rule states DEA-approved labs must conduct testing of plants. These labs are to set "measurements of uncertainty" (MU) but give no parameters for such measurements. The new baseline MU of 0.075% gives farmers and processors the certainty they have requested.
"The legislation is a much-needed step in the right direction," said Rick Trojan, president of the Hemp Industries Association. "It helps protect farmers, processors, transporters and consumers through common-sense testing."
The legislation is all the more timely because 2020 saw the number of hemp acres drop for the first time since the industry got going after the 2014 Farm Bill.
"Senator Rand Paul's legislation is very timely with the state departments of agriculture's passing policy that would re-define hemp at one percent," said Patrick Atagi, chairman of the National Industrial Hemp Council. "We are also thankful for the senator's recognition of the importance of defining hemp in transit."
Other congressional action
This congressional session has seen a flurry of activity around trying to build the hemp industry and remove regulatory roadblocks perceived as impeding the growth of the fledgling industry.
H.R. 841, the Hemp and Hemp-Derived CBD Consumer Protection and Market Stabilization Act of 2021, was introduced in February. That bill would compel the slow-dancing FDA to simply make hemp subject to all the other regulations as for any other dietary supplement—subject to new dietary ingredient (NDI) filings, current good manufacturing practices (cgmps), and labeling and marketing provisions.
Of note, H.R. 841 would maintain hemp's definition as a cannabis plant with less than 0.3% THC.
While both bills are viewed as somewhat of an uphill battle, they could both get added to a federal marijuana legalization bill—rumored to be in the works.
Legalizing marijuana and removing THC from the list of controlled substances holds within it the provocative idea that what distinguishes hemp from marijuana cannabis products is strictly the end-product THC levels—and source would then not matter. Such a move in Congress would strip DEA of authority to regulate any form of cannabis.
Subscribe and receive the latest insights on the healthy food and beverage industry.
Join 47,000+ members. Yes, it's completely free.
You May Also Like
---