FDA, dietary supplement trade groups clash over enforcement
FDA, dietary supplement trade groups clash over enforcement
FDA and outside stakeholders continue to clash over the adequacy of FDA enforcement of dietary supplement regulations and the law.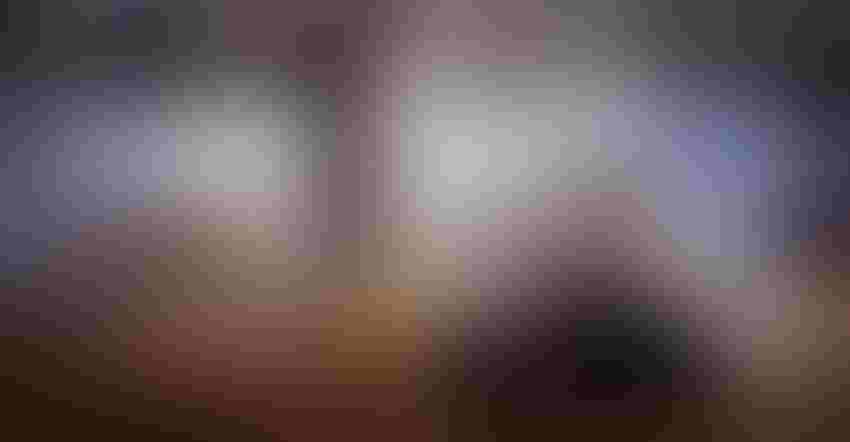 The head of FDA's Office of Dietary Supplement Programs (ODSP) recently described enforcement activity in her program as "fairly active."
Her remarks contrast with comments from outside stakeholders, who accuse FDA of failing to adequately enforce its regulations—and the law—governing a $61 billion-a-year industry.
"I think we're actually a fairly effective program in enforcement," ODSP Director Cara Welch, Ph.D., said during an April 18 interview at the SupplySide East trade show in Secaucus, New Jersey. "I know that is not always reflected with some of our industry partners. They don't always see it that way, but we're fairly active."
She also cited "limited resources" within her office and at the Office of Regulatory Affairs (ORA), which is the lead office for field activities.
As of April 26, ORA has 4,639 FTEs (full-time equivalents) on its staff, including 225 consumer safety officers or investigators trained to perform dietary supplement facility inspections and assigned to conduct dietary supplement work, said FDA spokesperson Devin Koontz, who added these investigators are also authorized to conduct other inspections, including those focused on human and animal food, and cosmetics.
The figure above excludes lab personnel who analyze dietary supplement product samples and compliance officers responsible for dietary supplement regulatory actions, Koontz added.
ODSP is a much leaner operation than ORA. It has fewer than 40 employees to set policies and regulate a marketplace that's about 15 times bigger than when Congress passed the Dietary Supplement Health and Education Act in 1994 (DSHEA). Claire Morton, senior manager of data and insights with Nutrition Business Journal, said the market in 2022 grew at an estimated 1.7%, bringing annual sales to $60.92 billion. That's up from an estimated $4 billion in sales in 1994.
Adding to potential complications for FDA enforcement against those who violate dietary supplement regulations and the law, the agency requires the aid of the U.S. Department of Justice to seize adulterated products, shut down a manufacturing firm and bring criminal prosecutions, for example.
"If we're talking about an enforcement action like a seizure or an injunction, then we're dealing with the Department of Justice and their limited resources," Welch said during the interview. "At that point, we're literally making a federal case out of it, and so … every step of the way, they need to balance, 'Is this where we spend our resources or this case?' And I think that's always a hard call.
"I would love to see more. Well, I would love for there to be fewer reasons to enforce," FDA's top dietary supplement official added. "When there are issues, I would love to be able to direct resources, but there's a limit to our reach."
Industry groups and other stakeholders have long complained that FDA has failed to rigorously enforce DSHEA. That purported failure, they argue, doesn't provide "bad actors" a reason to stop cutting corners in their manufacturing practices and to cease other shady activities.
"I can't be assured the supplements my patients will see on store shelves are going to be accurately labeled," Pieter Cohen, M.D., associate professor at Harvard Medical School, told The Wall Street Journal in an April 25 story about an analysis of melatonin gummy brands that found discrepancies between the amounts declared on the labels and what was found in the products. "A lot of manufacturers have no respect for the FDA."
The research letter published this week in the Journal of the American Medical Association (JAMA) found the vast majority of melatonin products were inaccurately labeled.
"In products that contained melatonin, the actual quantity of melatonin ranged from 74% to 347% of the labeled quantity," Cohen and his fellow researchers disclosed. "Twenty-two of 25 products (88%) were inaccurately labeled, and only three products (12%) contained a quantity of melatonin that was within ±10% of the declared quantity."
An FDA spokesperson, Lindsay Haake, said FDA does not comment on specific studies, although it evaluates them to further its understanding about a specific issue and assist in its mission to protect the public health.
She emphasized FDA does not have authority under the law to approve dietary supplements before they are marketed, and companies are responsible for ensuring products are not adulterated or misbranded before they are distributed.
"Protecting the health and safety of Americans is the FDA's highest priority, and we will remain vigilant in warning consumers when public health concerns arise related to dietary supplement products and companies that place consumers at risk," Haake said. "The FDA's work in this space includes conducting inspections of dietary supplement facilities to evaluate compliance with the applicable requirements; communicating with firms about violations, such as through warning letters; and taking enforcement action when appropriate."
Haake added, "The agency also monitors complaints and adverse event reports [AERs] from companies, consumers and health care providers to help identify products that may be unsafe; as well as collects and tests dietary supplements as part of the agency's routine monitoring of the marketplace and investigations of suspected problems."
[Below: Josh Long interviews FDA's top official on dietary supplements, Cara Welch, Ph.D. The interview was held on April 18 at the SupplySide East trade show in Secaucus, New Jersey].
Trade groups pile on criticism of FDA
Despite its proclamations, FDA is failing to bring a growing number of firms into compliance, according to Natural Products Association (NPA) President and CEO Dan Fabricant, Ph.D.
"Clearly the curve isn't moving towards compliance," Fabricant, who oversaw FDA's Division (now an Office) of Dietary Supplement Programs during part of the Obama administration, said in an interview. "You move the curve by rewarding people on the good side of the curve and hitting people on the bad side of the curve hard. FDA is doing the complete opposite."
He cited, for example, neglect to enforce against counterfeit products sold on Amazon. And Fabricant contrasted FDA's work concerning "drug preclusion" issues—namely FDA's findings that NMN and other ingredients are excluded from dietary supplements due to their approval or authorization for investigation as a new drug—with the agency's perceived failure to enforce against companies that have failed to demonstrate the safety of their new dietary ingredients (NDIs) in premarket notifications required under DSHEA.
United Natural Products Alliance President (UNPA) Loren Israelsen, who helped craft DSHEA, commented on reasons for what he and others perceive as weak FDA enforcement.
"FDA slow walks enforcement so the industry looks bad. Then, the media will do their job, pick up the story and carry it," he said in an interview at SupplySide East. "The other [scenario] is the agency truly is underfunded. They don't have the resource to get out and put cops on the beat. I think it's a combination of both. There is more that the agency could do I think quite efficiently."
The marketplace also has evolved, with e-commerce becoming "a dominant part of the industry," Israelsen said. "That is the hardest place to regulate for everybody."
The lax FDA enforcement has forced industry to attempt to "self-police" the market, he observed.
"That is inherently not our job," Israelsen said, though he added, "We spend a lot of time collectively trying to do that."
Council for Responsible Nutrition (CRN) President and CEO Steve Mister also has been highly critical of FDA on the issue of enforcement.
"If you don't aggressively enforce the statute at least occasionally to make an example of a company … there's no incentive to the company to not violate the law," Mister said in an interview at SupplySide East. "They have to see that at the end of the day there is a heavy stick that's being used."
Mister cited examples such as companies failing to include ingredients declared on labels, not including quantities of ingredients that closely resemble the declared amounts, and selling counterfeit products that don't even put legitimate ingredients in the products.
"These are things that FDA needs to go after," Mister said. "This is a matter of public safety, and we don't understand why they don't."
This month, supplement manufacturer NOW Health Group announced it had found 11 counterfeit products that mimicked its authentic products for sale on Amazon. The counterfeit products, which all contained rice flour instead of the ingredients declared on the labels, had been sold for about two weeks in look-alike packages on Amazon's U.S. site.
Then on April 24, a manufacturer of mushroom mycelium-based supplements, Fungi Perfecti, complained about finding counterfeit products on Amazon containing known allergens, specifically soy and gluten.
"Amazon has a zero-tolerance policy for counterfeit products," an Amazon spokesperson told Natural Products Insider. "We have proactive measures in place to prevent counterfeit products from being listed, and continuously monitor our store. If we identify an issue, we act quickly to protect customers and brands, including removing counterfeit listings and blocking accounts. We will continue to collaborate with brands and law enforcement to protect our customers from bad actors attempting to abuse our store."
Betsy Bullman, director of sales and marketing for Fungi Perfecti, said her company had an obligation to report findings to FDA after discovering the presence of allergens (soy and gluten) in the counterfeit products.
"We have reported the counterfeiting to Amazon, and Amazon has removed the reported counterfeit listings at this time," Bullman shared. "We will continue to monitor the Amazon.com platform and report any additional counterfeits that may be detected. We hope to work further with Amazon to provide notice to affected consumers."
Meanwhile, NOW has worked through NPA's Fabricant to communicate the counterfeiting issues to FDA, said Dan Richard, VP of global sales and marketing with NOW Health Group.
"The FDA takes product complaints and adverse event reports seriously, including information about possible counterfeit products," Haake, the FDA spokeswoman, said. "When these reports are submitted, agency staff review the situation to determine if FDA action is needed to protect public health. For example, in the case of counterfeit products, it would be important for the FDA to be aware of products that present a safety concern due to contaminants, allergens or other inaccurate labeling practices."
The issues spotted on Amazon are not an isolated problem in NOW's experience. A years-long testing program conducted by NOW has revealed rampant quality issues among supplements from lesser-known brands sold on Amazon's site.
Richard concluded FDA has not enforced against the brands that NOW has called out over the years.
"Since NOW has been testing other brands since 2017 and making results public for a long time, we would expect FDA to notice and take action," Richard said, adding this is especially the case "since NOW has been naming the brands and lot numbers and how the products were tested."
Richard said his company has not been in direct contact with FDA concerning its testing results, but NOW "would welcome an open channel of communication if this would lead to FDA enforcement."
"To date, NOW has not seen any FDA action on any of the brands who continue to cheat," Richard continued in an email. "More than a few are repeat offenders, and we would expect FDA to take actions such as recalls when shown products are seriously delinquent."
Subscribe and receive the latest insights on the healthy food and beverage industry.
Join 47,000+ members. Yes, it's completely free.
You May Also Like
---