DMAA tragedy gave rise to model military supplement education program
DMAA tragedy gave rise to model military supplement education program 
In the wake of the DMAA debacle, the U.S. military started to get serious about supplements. The effort now includes specific supplement training for dietitians.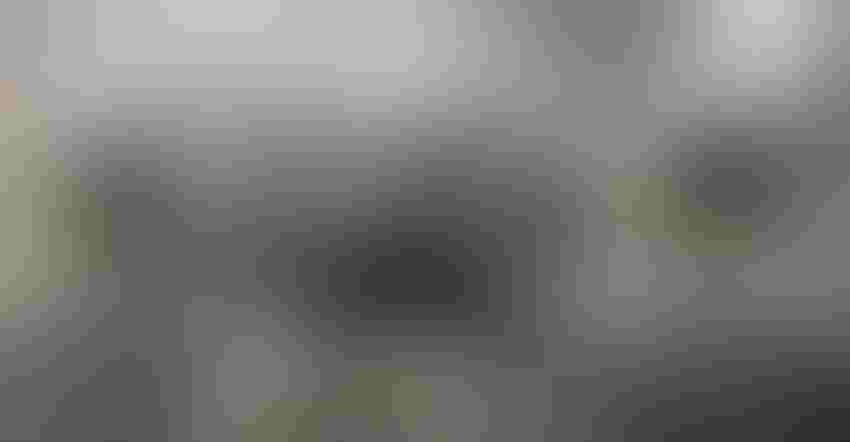 The checkered history of a stimulant once associated with adverse events—including several deaths—has given rise to a military program that aims to help service members understand supplements and use them successfully. 
The program was outlined during an education session at the recent Food and Nutrition Conference and Expo organized by the Academy of Nutrition and Dietetics. The event took place Saturday, Oct. 7, through Tuesday, Oct. 10, at the Colorado Convention Center in Denver. 
Education effort
Called Operation Supplement Safety (OPSS), the program is administered by the Uniformed Services University (USU) in Bethesda, Maryland. The parameters of the program were detailed by Andrea Lindsey, MS, director of the Consortium of Health and Military Performance (CHAMP) and Jonathan Scott, Ph.D., an assistant professor at USU. 
OPSS came into being after the issues surrounding DMAA came to the fore. This synthetic stimulant, for which promoters were at one time claiming a botanical origin, was used in several pre-workout products, including such well-known brands as OxyElite Pro and Jack3d.  
In 2013, the Food and Drug Administration warned against the use of the ingredient after it was initially associated with two deaths due to cardiac problems among young service members. It was subsequently determined that DMAA did not directly cause these tragedies, but nevertheless FDA determined the stimulant was not a legal dietary ingredient and should not be used in supplements. Its conclusion was upheld in the federal judiciary.  The agency's current official position is that it "does not have any information to demonstrate that consuming DMAA is safe."
Concerns over DMAA alerted military authorities to the widespread use of supplements by active-duty military personnel and the risks that might arise. 
Soldiers might incur special risks with supplement use as they are tasked with maintaining a higher level of fitness and muscular strength than the average supplement user and consequently might gravitate toward pre- and post-workout products. FDA has identified this category of supplements as a special area of concern. 
Educate, don't punish 
Rather than trying to put the cat back into the bag, authorities chose instead to educate soldiers on how best to use supplements and how to spot those that could cause trouble. 
That trouble could include failing drug tests due to ingesting products adulterated with undisclosed pharmaceutical ingredients. That scenario interrupts careers and potentially compromises military readiness if key personnel are sidelined because of legal trouble. 
Scott detailed the results of the latest survey of supplement use among service members, which illustrated the magnitude of the need for education on the use of these products. 
The survey, completed between 2018 and 2019, showed that about 75% of soldiers were using at least one dietary supplement weekly. 
Scott also showed some examples of how supplements are marketed on and near bases to service members with messages that might stretch the truth, further illustrating the need for soldiers to understand what they're taking. 
"Here it says, 'Lose 15 pounds fast.' Who wouldn't want to lose that weight if you have a weigh-in coming up?" Scott said. 
Education provided to base dietitians 
Lindsey and Scott outlined a new program that incorporates OPSS principles called H2F, or Holistic Health and Fitness, which was started in 2020 to improve the overall health of the entire U.S. Army. 
One of the first activities of the program was a so-called "Train the Trainer" event at Fort Drum in western New York State in which based dietitians were given the information on how best to use the dietary supplement information. Lindsey said the base was chosen for its size and number of dietitians on staff. 
Among the education sessions for the base dietitians were a couple of case studies on questionable supplements that had been sold on the base. 
One was called Alpha Mood by a company known as Pharma War. Lindsey noted the label featured a set of dog tags in an obvious appeal to active service members and veterans. 
The label also included a bogus seal that said, "FDA Approved." 
"We know that FDA does not approve any product before it hits the market. That's why education is so important," Lindsey said, commenting on dietary supplements. 
But most concerning was inclusion of the ingredient tianeptine and the claim that it could induce euphoria. 
"It is very addictive and is often used for its euphoric effects," she said. "It's known as gas station heroin, and according to FDA, companies are making dangerous claims about it." 
Another product, called Stimamine Black, tested positive for DMHA, another synthetic stimulant targeted by FDA. 
Scott noted USU has partnered with the National Center for Natural Products Research at the University of Mississippi for the testing of the products it pulls from base shelves. 
Progress milestones 
Lindsey said the Fort Drum pilot program was a big success, and the lessons learned will be applied to other bases soon. 
Scott noted there is still more to learn, but that the program has come a long way from its beginnings in the dark days after DMAA. The OPSS website now has a significant number of resources where soldiers can get information about supplement ingredients, including a banned list that closely mirrors others such as the one assembled by the World Anti-Doping Agency. 
"We are making progress even over where we were a few years ago," Scott said. 
Subscribe and receive the latest insights on the health and nutrition industry.
Join 37,000+ members. Yes, it's completely free.
You May Also Like
---