Dietary supplement groups to brief congressional staff on CBD
Dietary supplement groups to brief congressional staff on CBD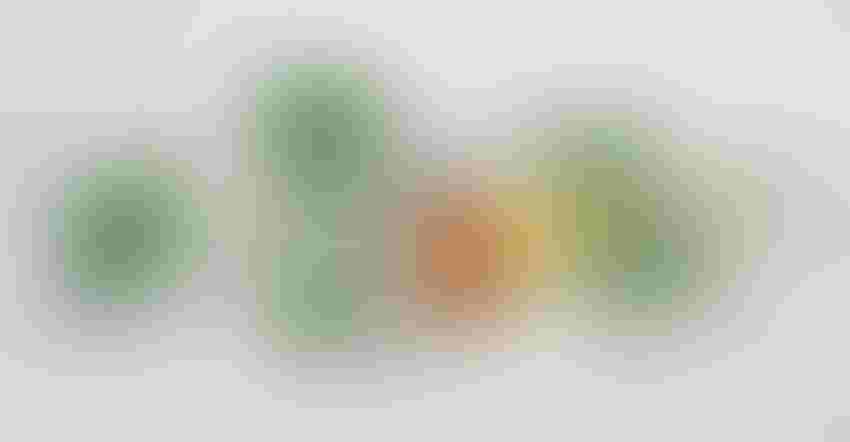 Dietary supplement trade organizations will participate Wednesday in a briefing to congressional staff to promote legislative proposals that would direct the Food and Drug Administration to regulate hemp-derived CBD, the U.S. Hemp Roundtable announced.
At noon E.T. at 2247 Rayburn House Office Building, U.S. Hemp Roundtable General Counsel Jonathan Miller will moderate a panel of representatives from the American Herbal Products Association (AHPA), Council for Responsible Nutrition (CRN), Consumer Healthcare Products Association (CHPA) and United Natural Products Alliance (UNPA), according to a U.S. Hemp Roundtable media advisory.
The discussion will focus on three bills: H.R.1628, CBD Product Safety and Standardization Act; H.R.1629, Hemp and Hemp-Derived CBD Consumer Protection and Market Stabilization Act; and S.2451, Hemp Access and Consumer Safety Act.
"Tomorrow will be a critical day for the hemp industry and our prospects for ensuring FDA regulation of CBD," Miller said in an email to Natural Products Insider. "We'll have more than 50 sit-down meetings with members of Congress and their staffs and expect over 80 key congressional staff to attend our briefing with the dietary supplement organizations. We have a lot of educating to do, but we are confident that when our voices are heard, progress on hemp and CBD will ensue."
FDA's inaction on hemp regulation has severely impacted farmers, raw material suppliers and finished products brands, dietary supplement industry stakeholders recently said in response to a congressional request for CBD information.
FDA's determination that it lacks proper authority to regulate hemp products potentially imperils consumers, the U.S. Hemp Roundtable asserted in its comments to lawmakers.
"Lack of national standards has led to the proliferation of unregulated products, some of which raise significant quality, safety and other consumer protection concerns," the comments stated. "Adding to these issues, surplus hemp CBD biomass is being chemically converted into impairing products, such as delta-8 THC, which are being sold unregulated, sometimes to minors."
The official Request for Information (RFI) came from House Energy and Commerce Committee Chair Cathy McMorris Rodgers (R-Wash.) and Ranking Member Frank Pallone, Jr., (D-N.J.), along with Senate Health, Education, Labor and Pensions Committee Chair Bernie Sanders (I-Vt.) and Ranking Member Bill Cassidy, M.D. (R-La.).
FDA in January said the current frameworks for food and supplements are not proper for CBD, and the agency is committed to working with Congress on a new framework.
However, the aforementioned bills likely fall short of the so-called harm reduction framework that FDA officials have envisioned for CBD.
For instance, H.R.1629 would make hemp-derived CBD lawful, provided it complies with applicable requirements for dietary supplements in the Federal, Food, Drug and Cosmetic Act, including requirements for new dietary ingredients. S.2451 would include CBD as a supplement and grant FDA—through the U.S. Health and Human Services Secretary—discretion to create labeling and packaging requirements for dietary supplements and food that contains hemp-derived CBD.
Lawmakers on Capitol Hill have been hearing starkly different messages from the Food and Drug Administration and hemp industry stakeholders on the safety profile of CBD and whether the agency needs additional authorities to regulate the compound in food and dietary supplements.
"CRN has been vocal in our belief that the FDA has been downplaying, underestimating or misrepresenting its capabilities under DSHEA [Dietary Supplement Health and Education Act of 1994] as a means of establishing new staff and resources within the agency to regulate CBD," said Julia Gustafson, VP of government relations at CRN, in an email. "This briefing is another opportunity for us to reiterate what we have been telling Congress for some time: FDA should regulate CBD as a dietary supplement now, because it absolutely can, and doing so would save consumers from continuing to navigate a CBD marketplace without any guardrails imposed on these products."
Will Woodlee, general counsel to AHPA, said the trade organization "welcomed the opportunity to participate in the congressional staff briefing."

"The association remains steadfast in its view that the FDA has all the authority and tools necessary to adequately regulate CBD-containing dietary supplements and foods in the manner that the pending bills would require," Woodlee added in an email. "The agency's protracted refusal to do so has poorly served, among others, consumers and responsible members of industry. Congress has excellent options to address the impasse, and helping staff understand these issues at this junction may prove critical to realizing AHPA's long-held vision of having hemp treated like any other herb."
CBD brands have long bemoaned the absence of a federal regulatory framework. But Charlotte's Web co-founder and chief operating officer Jared Stanley said there's reason to be optimistic.
"First of all, we're seeing more action in the last few months than we have in the last five years," he told Natural Products Insider Monday in an interview. "That was clear with the House Oversight Committee hearing on the FDA's failure to regulate CBD products. We saw the RFI—request for information—come out an hour after that hearing from [the] Energy and Commerce Committee, which is the committee that has jurisdiction over the FDA. And now, Congress is back from recess and has more than 100 companies' RFI positions."
Stanley concluded, "We're optimistic that this year is the year to see … a move from Congress."
Subscribe and receive the latest insights on the healthy food and beverage industry.
Join 47,000+ members. Yes, it's completely free.
You May Also Like
---