Contract manufacturer lawsuit: Goli Nutrition drove it into bankruptcy
Contract manufacturer lawsuit: Goli Nutrition drove it into bankruptcy
A high-dollar lawsuit filed by Better Nutritionals claims Goli Nutrition induced the contract manufacturer to greatly expand its manufacturing capacity to supply Goli's high demand for finished products—and then left the company high and dry with inflated sales predictions that never panned out.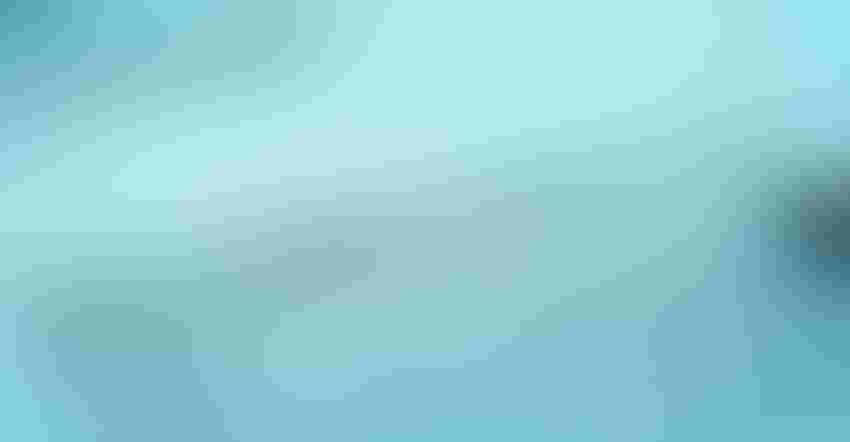 Better Nutritionals, a prominent gummy contract manufacturer, declared bankruptcy last month, just one day after suing its biggest customer, Goli Nutrition, to recover what it says are huge sunk costs.
The lawsuit, which seeks hundreds of millions of dollars in damages, was filed in the U.S. District Court of the Central District of California against various Goli entities and the company's co-founders, Michael Bitensky and Deepak Agarwal.
In the suit, and in a statement filed by Better Nutritionals' founder Sharon Hollman as part of the Chapter 11 bankruptcy filing, the company claimed Goli induced the contract manufacturer to greatly expand its manufacturing capacity to supply Goli's high demand for finished products.
Goli built its reputation on its fast-selling apple cider vinegar products and has expanded into other product categories, including ashwagandha.
Better Nutritionals claimed that Goli's sales projections were several times higher than what the brand eventually took delivery of, leaving the contract manufacturer with a large amount of unsold inventory now nearing the end of its shelf life. This was not merely a huge miscalculation on Goli's part—the sales projections were put forward in bad faith, the lawsuit alleged.
In addition to the large amount of inventory that Goli claimed it needed but never accepted delivery of, the lawsuit also detailed the complicated financial transaction entered between the parties, presumably to help pay for the finished goods.
Goli acquired a 25% interest in Better Nutritionals in return for a 3% stake in Goli. In the lawsuit, Better Nutritionals said it has discovered the 3% Goli stake is worth far less than the ownership chunk that Goli obtained.
Curiously, the same legal counsel represented both parties in the stock-swap transaction, which was to have such big implications for Better Nutritionals. Better Nutritionals' lead attorney, Max Folkenflik, said at the time Goli accounted for 93% of Better Nutritionals' business, and the relationship appeared solid. (The law firm involved, DLA Piper, is also named as a defendant in the lawsuit.)
"At the time of the stock swap, Better Nutritionals was Goli's exclusive manufacturer, and their interests were totally in sync, or at least that's what Better Nutritionals and Sharon Hoffman were led to believe and did believe," Folkenflik told Natural Products Insider.
The lawsuit claimed Goli originally approached Better Nutritionals in 2018 seeking to have an apple cider vinegar gummy product made, and offered a product made by a competitor as an example of what was wanted. According to the lawsuit, Better Nutritionals devised a proprietary approach to make the gummies smell and taste like apples, not vinegar. The suit further claimed Goli exerted pressure to have patents for that technology issued in its name, in return for a promise of vigorous defense of the patents and exclusivity for Better Nutritionals. In the end, the suit alleged, neither promise was kept.
The dollar amounts involved in the lawsuit and bankruptcy filing are staggering, given that Better Nutritionals was a small firm at the outset. The initial relationship was highly profitable for Better Nutritionals before it soured.
In 2018, Better Nutritionals said it had around 18 employees and annual revenues of about $4 million, with profits of about $1 million, or a very healthy 25% margin.
As the relationship with Goli blossomed, it became clear that more capacity was needed. The lawsuit claimed that in 2019 Goli projected it would need millions of bottles a month, up from the 400,000-bottles-a-month capacity that Better Nutritionals had at the time. The suit asserted those projections rose to as high as 12-15 million bottles a month.
Liability for new manufacturing plant
To meet these demands, Better Nutritionals opened a 420,000-square-foot facility in Norco, California, that needed "tens of millions of dollars" in capital improvements, and which included a $350,000-per-month lease, up from the $10,000-per month-lease for its original facility.
Better Nutritionals also installed an expensive suite of manufacturing equipment specified by Goli that ended up costing $70 million. At one time, the company's head count had risen to as many as 600.
In July 2021, the lawsuit alleged, Goli ordered $281 million worth of finished goods and gave a verbal purchase order for 300 million bottles to be used for future production runs. But according to the lawsuit, Goli paid only $180 million toward the finished goods order and paid nothing toward the 300-million bottle order. By August of that year, Goli had allegedly cut its sales projections by more than 90%.
The lawsuit alleged Goli's sales projections were fraudulently set so high to attract investment capital. In October 2021, private equity firm VMG Partners invested $100 million into Goli, a deal which gave it two seats on Goli's board of directors.
Shortly thereafter, the lawsuit alleged, gummy production, which included Better Nutritionals' trade secrets, was shifted to competing gummy contract manufacturer Merical (VMG Partners and Merical have also been named in the suit).
Curiously, the agreement that gave rise to the new manufacturing plant apparently contained neither a clause preventing Goli from seeking other manufacturing partners nor one mandating purchase minimums.
Better Nutritionals is seeking damages of "no less than $200 million."
As of publication time, Goli, VMG Partners, Merical and DLA Piper had not responded to requests for comment. None of the defendants have yet responded in court, either.
Contract manufacturer agreements: look before you leap
Sources with the dietary supplement industry contacted for this story said the case could be viewed as a poster child of what not to do when it comes to managing the manufacturer-customer relationship.
"Before you sign a lease for a bigger facility like that, you need to have an exclusive agreement and minimums in place," said attorney Erica Stump, who has represented a variety of clients in the industry.
At the very least, Better Nutritionals should have implemented procedures to prevent its trade secrets from walking out the door, according to Stump.
"Non-compete agreements are not enforceable in California, but they could have had some NDAs [nondisclosure agreements] in place," she said. "When you go from something like 10 employees to more than 500 overnight and you are just trying to keep up with demand, sometimes you don't do your due diligence, and this is what can happen."
Attorney Marc Ullman underscored the need for an organization like Better Nutritionals to retain its own counsel when dealing with some of the issues highlighted in the lawsuit.
"The lesson from this story is … there is a threshold where you need to have your own lawyer," Ullman, of counsel to Rivkin Radler LLP, said. "There were huge value contracts and a complex securities transaction here. Without passing judgement on the merits of the case, based on what's in the complaint, there was no mechanism in place to protect the manufacturer beyond trusting in the good faith of the customer."
Scott Steinford, who operates the firm Trust Transparency Consulting, has had experience on both sides of the fence, having managed both a finished product marketer as well as a contract manufacturing firm. Without yet seeing the defendants' side of the story, Steinford observed that it remains true that it takes two to tango.
"Subsequent verification of the facts is a key component to trust," he said. "Transparency must be mutual and make sense; neither of these facts were present from both parties. There is no responsible verification when one party represents and reviews both sides."

Steinford concluded it's unclear who's at fault.
"Conceivably, it takes two to break trust because both parties, at some level, are complicit in the actions which caused harm," he said. "It will be interesting to see how this case plays out and is resolved, but the fact is a great deal of lessons can be gleaned from reading this complaint."
Subscribe and receive the latest insights on the healthy food and beverage industry.
Join 47,000+ members. Yes, it's completely free.
You May Also Like
---