Congress introduces cannabis legalization bill; will it help or hurt hemp?
Congress introduces cannabis legalization bill; will it help or hurt hemp?
The Cannabis Administration and Opportunity Act is a landmark bill that would legalize marijuana at the federal level. Hemp gets tossed a bone—or does it get tossed overboard?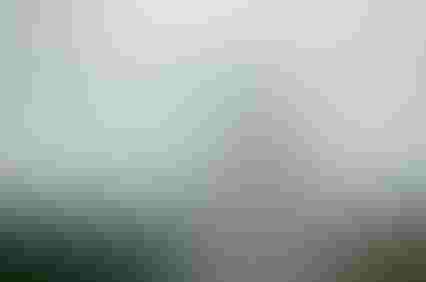 Congress this week unveiled a sweeping cannabis legalization bill that contains elements which would provide clarity to the hemp CBD market—for better or for worse.
The Cannabis Administration and Opportunity Act is a landmark bill that would legalize marijuana at the federal level, with all that goes with that—from FDA regulation to 25% taxation for larger cannabis businesses, clinical trials to restorative justice programs.
Tucked in the bill is a provision about hemp to increase the permissible THC by dry weight from the current 0.3 percent to 0.7 percent. It would also refine the definition of hemp by taking into account the total THC in a cannabis product rather than just delta-9 THC as is the current definition per the 2018 Farm Bill.
The hemp industry has been fighting to raise that THC level to 1.0%. So is 0.7% a reasonable compromise or does it still make it problematic for farmers who inadvertently grow "hot" hemp?
"It may help a little," said Rend Al-Mondhiry, attorney at the Amin Talati Wasserman law firm, which represents many hemp CBD companies. "But likely doesn't go far enough."
The 0.7% limit applies to plant material only, she said, and includes delta-8 THC, delta-9 THC, delta-10 THC and THCA, plus other substances that have similar effects.
"While these other 'deltas' usually aren't found in meaningful amounts in the plant, the 1% limit would be more helpful for hemp growers," said Al-Mondhiry.
The bill is also "somewhat limiting" around the hot issue of in-process hemp—material that transiently exceeds the 0.3% limit during processing. Producers say that's just the way extraction works. The Drug Enforcement Administration (DEA) says that's grounds for policing. The bill says regulations must be promulgated around this issue, but federal regulatory agencies have not been exactly friendly to the cause of cannabis and hemp thus far.
"In-process hemp should be dealt with in a similar way as kombucha. During the manufacturing of kombucha, the alcohol level can increase but is brought down to levels that allow to be sold as a non-alcoholic beverage (less than 0.5% ABV)," said Marielle Weintraub, president of the U.S. Hemp Roundtable, which lobbies government bodies at the state and federal level. "Why should hemp products be treated differently?"
The issue of just testing finished products for THC levels seems fair enough.
"What that level should be is something the industry and regulators are struggling with," said Al-Mondhiry.
"There's some caution because we want to make sure they're not putting such a low level THC that you can't have broad-spectrum CBD," said Jonathan Miller, lawyer with Frost Brown Todd who is also counsel to the U.S. Hemp Roundtable. "Generally, 0.7% might be something people view as a compromise. I don't know where people came up with 1.0%. That is a calculation we're not familiar with what it really means. How do we define what's intoxicating?"
One universally welcomed part of the bill is it would remove the DEA from hemp regulations—again. Despite the 2018 Farm Bill removing hemp from the Controlled Substances Act, DEA reinsinuated itself into regulations around the in-process issue.
"We welcome DEA being completely out of our business," said Miller.
The U.S. Hemp Authority is trying to rally the industry and Congress instead around the Hemp Advancement Act.
This bill would raise the total THC level to 1.0%, and revise the legal THC threshold for consumable hemp products from 0.3% delta-9 THC to 1.0% total THC.
"If (the Cannabis Administration and Opportunity Act) doesn't pass, we'll see parts of it taken apart and passed before the Democrats leave, we assume," said Miller.
Atop that list would be the SAFE Banking Act, which always seemed like the low-hanging fruit because it would grant access to the financial system for all cannabis companies. It has been stuck in congressional limbo.
"As usual, politics are at play," said Al-Mondhiry. "The SAFE Banking Act itself isn't controversial, but some members of Congress don't think it goes far enough. From what I understand, they want something broader that includes criminal justice reform and related changes, not just legislation that addresses the financial side. Basically, so all Americans can benefit, not just banks and financial institutions."
Subscribe and receive the latest insights on the health and nutrition industry.
Join 37,000+ members. Yes, it's completely free.
You May Also Like
---