Cannabis banking bill passes U.S. House, seeks to ease hemp trade
Cannabis banking bill passes U.S. House, seeks to ease hemp trade
SAFE Banking Act passes in an overwhelming bipartisan fashion, 321-101. On to the Senate!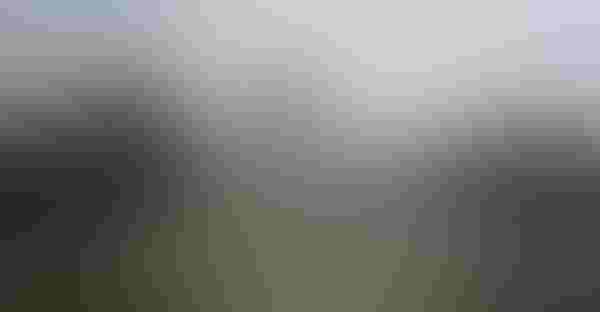 As if by design, on the eve of 4/20, the U.S. House of Representatives overwhelmingly passed the SAFE Banking Act by a vote of 321-101, paving the way for cannabis businesses to access the financial system.
The bill has passed the Democratic-led House three times in the past but was always stalled by the Republican-led Senate. Hopes are high it may pass the Senate now, what with the upper house now controlled by Democrats.
This latest attempt is also noteworthy in that it now includes hemp and hemp CBD companies with the larger get-high marijuana businesses.
"The banking drama I believe has impacted hemp just as much as, if not more than, MMJ," said Rick Trojan, president of the Hemp Industries Association trade group. "Far too many of our members have had bank accounts closed and lost access to services vital to growth of their companies."
The hemp provisions in this year's bill differentiate it from the previous three efforts.
"The cannabis banking bill was much improved this year by industry-requested explicit protections for banking and credit card processing services for hemp farmers and CBD businesses," said the U.S. Hemp Roundtable in a statement. "A similar bill died in the upper body last year, but with the change in party control, its prospects appear bright."
The cannabis fortunes have steadily improved over the last quarter-century, from when California became the first state to approve medical marijuana back in 1996.
Even then, a curious part of the cannabis story is that hemp, and especially but not exclusively CBD, has often been more illegal than marijuana.
It was 2004 when the Hemp Industries Association successfully sued the kingpin drug warriors the Drug Enforcement Agency, which wanted to outlaw hemp seeds used for nutritional purposes only.
Even when hemp CBD became more or less legalized with the 2014 Farm Bill, many a local police department conflated hemp and CBD with marijuana—even as medical marijuana laws were sweeping the country, and even when Colorado became the first state to straight-up legalize marijuana for the fun of it, in what became known as recreational, or adult-use, purposes.
"I personally had a more difficult time getting banking with hemp interests—farming, consulting, transportation—than I did owning a medical edibles company in Colorado," said Trojan. "I've had several accounts closed and my credit history destroyed as a cannabis entrepreneur. Implementation of this bill should help alleviate those stressors."
Widespread consumer support
The legislation would allow credit unions and banks to work with cannabis companies, and provide much-needed financial services in states with some form of legalized marijuana.
Forty-seven states, four U.S. territories, and Washington, D.C.,—representing 97.7% of the U.S. population—have legalized some form of recreational or medical marijuana, including CBD.
Yet current law restricts legitimate licensed marijuana businesses from accessing banking services and products, such as depository and checking accounts, resulting in businesses operating in all cash. This is seen as a public safety risk for communities, inviting burglaries of marijuana dispensaries in particular.
The bill has been brought up in the U.S. House ever since 2013—the year after Colorado legalized marijuana. It was authored by Colorado Rep. Ed Perlmutter.
"Congress needs to act in order to catch up with the will of the majority of voters across the country and to ensure we are reducing the public safety risk for our constituents and communities," said Perlmutter. "After years of bringing up this issue, I'm thrilled to see overwhelming support for this bipartisan, commonsense legislation in the U.S. House once again. I feel optimistic about the path forward for the SAFE Banking Act and, more broadly, reforms to our federal cannabis laws."
The other major hemp bill under consideration include H.R. 841 in the House, the Hemp and Hemp-Derived CBD Consumer Protection and Market Stabilization Act of 2021.
The banking legislation "comes at a crucial moment," according to a statement from the Consumer Healthcare Products Association (CHPA), a national trade association that represents manufacturers and marketers of over-the-counter (OTC) medicines, dietary supplements and consumer medical devices. "As consumer demand for cannabidiol (CBD) products grows, products of questionable quality permeate the market."
While CHPA described as "a positive step" the House's passage of the banking bill, it said the House's consideration of a separate piece of legislation—H.R. 841—"is critical to protecting consumers and providing long-term certainty in the hemp-derived CBD market." 
Meanwhile, the banking bill contains a section specifically covering hemp-related business and service providers that applies the protection of the act to these businesses and providers, which should help the hemp and CBD industry gain additional access to financial services.
"Despite the legalization of hemp, the hemp and CBD industry still faces hurdles on the banking side due to ongoing confusion about the status of hemp CBD," said Rend Al-Mondhiry, partner at the Amin Talati Wasserman law firm, which advises hemp CBD companies on legal and regulatory matters. "We're hopeful this bill will address that."
Al-Mondhiry said she is "optimistic" about its prospects in the Senate, but it is possible the Senate could make changes—albeit unrelated to hemp. This could kick the bill back to the House to reconcile the differences before the bill is sent to President Joe Biden's desk, where he is expected to sign it.
The SAFE Banking Act provides protections from money laundering laws for any proceeds derived from these state-legal marijuana businesses. This will get cash off the streets and into the financial system, which is built to root out fraud and illicit activity. This bill also includes protections for hemp and hemp-derived, CBD-related businesses, which still struggle in accessing financial services despite the legalization of hemp in the 2018 Farm Bill.
The U.S. cannabis industry continues to grow at a rapid rate, with the current value estimated at $17.7 billion, a substantial amount of which remains unbanked. As of January 2021, the legal cannabis industry supports 321,000 jobs across the country, according to the Leafly Jobs Report. Over the 2018-2028 period, job growth in this market is projected to climb 250%, the fastest rate for any sector in the U.S. Bringing in this cash will make the industry safer and give banks and credit unions more capital to lend during the economic recovery as a result of the COVID-19 pandemic.
Senate bill in play
On March 23, Senators Jeff Merkley (D-OR) and Steve Daines (R-MT) introduced the SAFE Banking Act in the Senate, with nearly a third of the Senate supporting the bill.
Sen. Merkley pointed out on his website that the Senate version would prevent federal banking regulators from:
Prohibiting, penalizing or discouraging a bank from providing financial services to a legitimate state-sanctioned and regulated cannabis business, or an associated business (such as an lawyer or landlord providing services to a legal cannabis business);

Terminating or limiting a bank's federal deposit insurance solely because the bank is providing services to a state-sanctioned cannabis business or associated business;

Recommending or incentivizing a bank to halt or downgrade providing any kind of banking services to these businesses; or

Taking any action on a loan to an owner or operator of a cannabis-related business.
The bill also creates a safe harbor from criminal prosecution and liability and asset forfeiture for banks and their officers and employees who provide financial services to legitimate, state-sanctioned cannabis businesses, while maintaining banks' right to choose not to offer those services. 
The bill would require banks to comply with current Financial Crimes Enforcement Network (FinCEN) guidance, while at the same time allowing FinCEN guidance to be streamlined over time as states and the federal government adapt to legalized medicinal and recreational cannabis policies.
Colorado Gov. Jared Polis led a letter of support from 20 states and one U.S. territory—including bankers' associations representing all 50 states—to all congressional leaders.
"Without banking services, state-licensed cannabis businesses are unable to write checks, make and receive electronic payments, utilize a payroll provider, or accept credit and debit cards," said the letter. "For more than a decade, Colorado has been a model of the success of these businesses and it's well past time that we allow them to join our transparent and regulated banking system."
Subscribe and receive the latest insights on the health and nutrition industry.
Join 37,000+ members. Yes, it's completely free.
You May Also Like
---