California remains without CBD regulatory framework
California remains without CBD regulatory framework
The failure to get a CBD bill to the finish line in the nation's largest state economy marked disappointment for an industry operating under a cloud of regulatory uncertainty.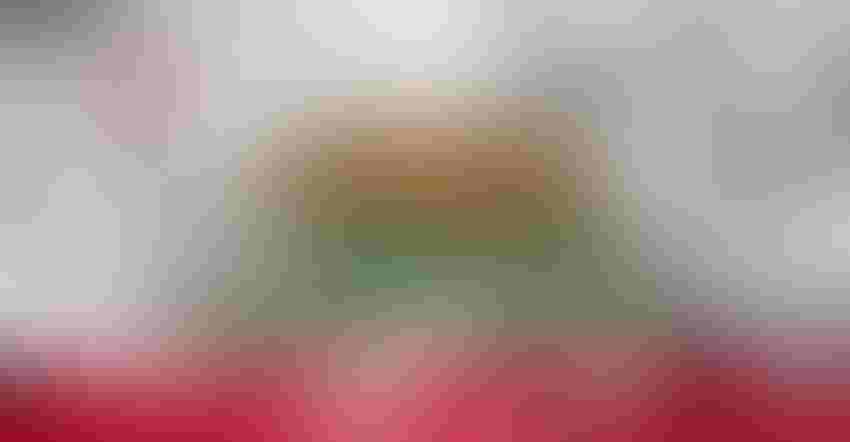 In California this summer, as the state of 40 million people faced raging wildfires and an unprecedented health crisis, hemp industry advocates worked to broker a deal with the office of Gov. Gavin Newsom, marijuana interests and other stakeholders to pass legislation that would have made CBD lawful in beverages, food and supplements.
Ultimately, lawmakers adjourned before the state Senate considered a sweeping piece of cannabis legislation. The failure to get a bill to the finish line in the nation's largest state economy marked disappointment for an industry operating under a cloud of regulatory uncertainty, due largely to years of state and federal policies proclaiming hemp-based CBD cannot be added to food, beverages or marketed in a dietary supplement.
'Political system let us down'
The absence of state regulations has "stifled" the marketplace, said Jonathan Eppers, founder and CEO of Vybes, a CBD beverage company based in West Hollywood, California. Many large retail chains—think the likes of Walmart—remain reluctant to carry ingestible CBD products.
Chains are seeking "standardization and direction from the state, what's acceptable, what's not acceptable," Eppers said in an interview. "This includes labeling, dosage requirements [and] lab testing. All those things don't currently exist in California."
The hemp-based CBD industry came close to getting what it wished for: a regulatory framework that would have legitimized ingestible products. A summer of distractions and obstacles—including a global pandemic, wildfires, reported political infighting and opposition to the legislation by certain factions of the hemp and marijuana industries—got in the way.
"This weekend, our political system let us down," the U.S. Hemp Roundtable, which represents large CBD brands, including Charlotte's Web, wrote in a Sept. 1 update on its website. "Due to intra-party fights that had nothing to do with our legislation, the state Senate leadership refused to allow a vote on our legislative language, despite the governor's endorsement and the overwhelming bipartisan support for hemp farmers and our industry."
'Silver lining'
Industry sources revealed myriad reasons for a bill failing to get through the California State Legislature, including a fairly simple explanation—lawmakers simply didn't have enough time to take up the matter by the time it had been fully negotiated between various stakeholders, including Newsom's office.
Complicating the negotiations, the legislative proposal covered a wide range of topics, from marketing CBD, to prohibiting inhalable hemp products, to developing a report to explore the process to allow cannabis retail licensees to sell hemp products. Many of the issues, including a prohibition on smokable hemp, were divisive ones.
"The process of developing a regulatory system for unregulated hemp extract and smokable hemp products is complex, particularly when the FDA has yet to regulate the products and the state has a maturing marijuana licensing system," said Patrick Goggin, senior attorney in San Francisco with Hoban Law Group, in an email. "Unfortunately, the [Newsom] administration engaged on AB [Assembly Bill] 2028 very late in the legislative session, resulting in a rushed process.
"The silver lining is that industry stakeholders have more time to refine and pass legislation that will reasonably regulate these products and, most importantly, provide consumer protection—something currently missing in the state for these sectors," added Goggin, general counsel of the California Hemp Council.
'Two years of negotiation'
In response to questions about the legislation, Kaitlin Lewis, assistant deputy director of communications for the Governor's Office of Business and Economic Development (GO-Biz), emailed a brief statement.
"The Governor's Office did engage on the bill to ensure it would adequately address the administration's priorities of protecting consumer safety and providing businesses with the necessary regulatory clarity to be compliant and successful," Lewis said.
Assembly member Cecilia Aguiar-Curry, a Democrat with agricultural roots who owns a walnut orchid with her siblings, has been pushing since 2019 to make CBD lawful in food and supplements.
The proposal to be amended into AB 2028 "was the subject of two years of negotiation with stakeholders and represented a compromise with the administration," Aguiar-Curry said in an email sent through one of her staff members. "The only concern raised by our Senate colleagues was that it was very late in the process, which is accurate."
She said "we can work out any technical improvements for both houses, so the bill can be reintroduced at the earliest opportunity and be passed into law."
"This is a critical public health and economic issue for California consumers and aspiring farmers and businesses," Aguiar-Curry proclaimed. "I believe we'll get there."
Sen. Scott Wilk offered a parallel bill focused on hemp farming issues, according to Jonathan Miller, general counsel of the U.S. Hemp Roundtable.
"In the last days of the session, those two efforts got merged together into one package, which ultimately was going to be amended to 2028," Miller explained in an interview.
Wilk did not respond to a request for comment for this article.
'Slippery slope'
The proposed legislation for the Senate's consideration would have burdened farmers, according to some people contacted for this article.
"Hemp is a safe and exciting crop for the agricultural community, and with less than 72 hours before a vote on AB 2028, a significant number of local hemp growers reached out to me, expressing concerns that AB 2028 put farmers at risk and left authorities vulnerable to claims of unjust regulatory takings," said Hannah Gbeh, executive director of the San Diego County Farm Bureau, in an email. "The bill threatened to crush San Diego's hemp industry and removed the comparative advantage California hemp would otherwise enjoy on the global market."
She expressed gratitude to state lawmakers who "recognize the importance of the San Diego agricultural industry" and said her organization looked "forward to working collaboratively on a hemp bill that supports and encourages our hemp farmers."
Wayne Richmond, executive director of the California Hemp Association, suggested the legislation threatened to subject hemp farmers to a marijuana regulatory regime.
"Farmers looked at this and saw this becoming marijuana-like in the eyes of the regulators, and that in fact, this might have been the first step in a slippery slope towards industrial hemp being put under the Bureau of Cannabis Control," he said in an interview.
Hemp is an agricultural crop, Richmond observed, based on the 2018 Farm Bill.
"'Let us not blur those lines,' as the farmers have said."
Chris Boucher, CEO of Farmtiva, a hemp agricultural services company in California, said many farmers were not a part of the legislative negotiations.
"I work with hundreds of farmers in California, and we never heard about this bill," he said in an interview. "And it was secret. We kept on asking them, 'Hey, what's going on?' And they're like, 'Don't worry.' Usually, when someone tells me, 'Don't worry,' I worry."
Boucher explained he was referring to certain groups, including the California Hemp Council and U.S. Hemp Roundtable.
When asked to comment, Goggin suggested the negotiations process was rushed due to the Newsom administration's late engagement in the legislative session. Miller of the U.S. Hemp Roundtable said he wasn't asked about the legislation by farmers and doesn't claim to represent their interests, but he addressed the notion that the legislative process was secretive.
"The [bill] language was out there for months," he said. "The idea that people were surprised by it would only be a reflection of the fact that they weren't paying attention."
'The price has tanked'
The last year hasn't been kind to hemp farmers, whose early market for hemp has largely been tied to the demand for CBD. Between July 2019 and January 2020, the price of raw CBD biomass that processors paid producers plunged as much as 75% to roughly $10 a pound from $40 a pound, according to John Kagia, chief knowledge officer of New Frontier Data, an analytics company in Washington, D.C., which specializes in the cannabis space and acquired Hemp Business Journal in 2018.
"Hemp farmers are sitting on literally tons of biomass," Miller said. "The price has tanked, and the way to open up those markets for those products is to get California to legally recognize CBD and other hemp extract products, which is what our bill would do. That is the best thing that could be done for farmers right now."
The California Department of Public Health, which has deferred to FDA's position that hemp-derived CBD cannot be added to food or marketed in dietary supplements, declined to comment on the state legislation.
'Complex' and 'heated' negotiations
According to several people in interviews and emailed correspondence, the legislative negotiations over hemp and CBD were complicated and involved various interests, including the marijuana industry. Miller said many cannabis groups supported the legislation, and of those groups opposed, "many of them view hemp-derived CBD as competition."
"Creating a regulatory framework for hemp in the last weeks of session with a divided cannabis industry while also grappling with a pandemic and massive wildfires was no simple task," said Josh Drayton, communications and outreach director of the California Cannabis Industry Association (CCIA), in an email.
Following "complex and oftentimes heated discussions, CCIA supported AB 2028," Drayton explained.
As proposed to be amended, the legislation "would have established a legal framework for the lawful manufacture and sale of hemp products, align California law with federal law for hemp cultivation, and establish a platform to advance more meaningful changes to the state's regulatory framework for cannabis," Drayton said.
He identified several priorities that CCIA promoted and were incorporated into the proposed amended legislation, including:
Developing a strong framework to allow hemp CBD and other derivatives to be legally and safely produced and sold in beverages, food and dietary supplements across California;
 

Delineating consumer safety protocols, including advertising and labeling standards, based on current standards for cannabis;
 

Establishing thorough testing requirements consistent with testing requirements for cannabis;
 

Requiring a report by cannabis licensing authorities to provide recommendations concerning incorporating hemp into the cannabis supply chain;
 

The striking of proposals by Newsom's administration to ban the use of hemp products to individuals under the age of 21 and prohibit "the interstate sale of final form manufactured hemp products"; 
 

The removal of a proposal to establish a cap of 20 mg per serving.
Prohibition on 'inhalable hemp'
"While CCIA is disappointed that language remains in the bill to ban inhalable hemp products, we successfully advanced language to expressly exempt cannabis and cannabis products from the prohibited product section of the bill to ensure our products are not inadvertently captured," Drayton said.
The prohibition on inhalable hemp likely did not sit well with farming interests since it further limits the market for their crop. According to Boucher, many veterans of the military with PTSD like to use the hemp flower because it offers quick relief for anxiety.
California lawmakers are probably more concerned with the public health consequences of smokable products versus ingestible CBD. Newsom recently signed into law a bill that bans the sale of flavored tobacco products.
'I'm very confident'
The CBD provisions of AB 2028 garnered wide support at the state capital, according to Miller.
"We did not run into a single legislator who said, 'We disagree with this bill on its merits,'" he reflected. "I'm very confident that we'll have a good bill passed, hopefully at the beginning of the year."
Subscribe and receive the latest insights on the health and nutrition industry.
Join 37,000+ members. Yes, it's completely free.
You May Also Like
---