AHPA seeks 'correction' from FDA on Pinellia ternata ephedrine alkaloids warning letter
AHPA seeks 'correction' from FDA on Pinellia ternata ephedrine alkaloids warning letter
In a 2022 warning letter, the Food and Drug Administration accused a firm of selling a product containing prohibited ephedrine alkaloids, but through a subsequent review of public documents, the American Herbal Products Association concluded the agency failed to do its homework.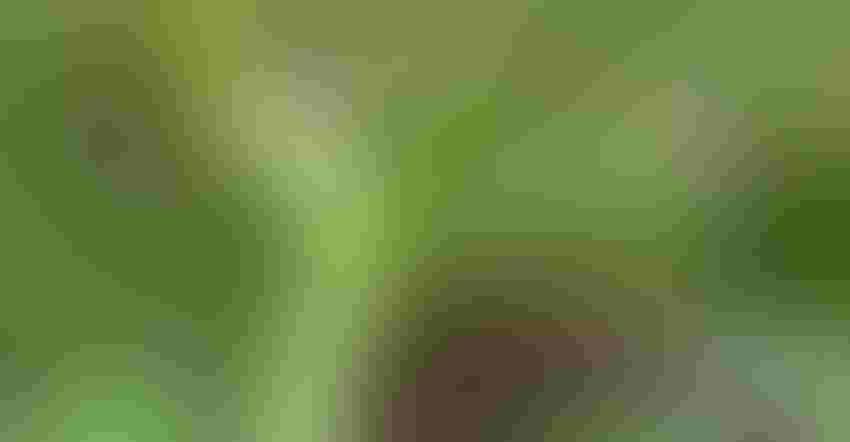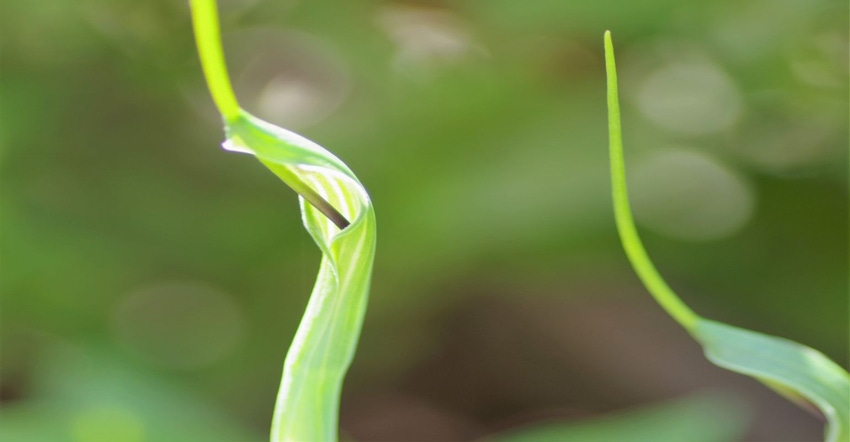 This story begins with an FDA inspection in 2021, which resulted in a 7-page warning letter the following year that "identified serious violations of the Federal, Food, Drug and Cosmetic Act (the Act) and applicable regulations."
Among other observations, FDA identified an "adulterated" supplement whose product label listed a dietary ingredient called Pinellia ternata. The warning letter to Princess Lifestyles LLC said Pinellia ternata contains ephedrine alkaloids, which FDA banned in 2004 in dietary supplements based on a determination that the alkaloids "present an unreasonable risk of illness or injury."
FDA, however, never tested Princess Lifestyles' product to verify the presence of ephedrine alkaloids prior to sending the warning letter, and even when it eventually sampled and analyzed the product as part of a follow-up inspection, the results did not identify "any ephedrine alkaloid at or above the detection threshold," according to the American Herbal Products Association (AHPA).
AHPA is now awaiting a substantive response to a request that "FDA issue a public correction" regarding the adulteration allegation in the warning letter pertaining to the product labeled as containing Pinellia ternata.
"Absent such a specific statement," AHPA President Michael McGuffin wrote in an April 19, 2023, letter to Cara Welch, Ph.D., the director of FDA's Office of Dietary Supplement Programs (ODSP), "I am concerned that Amazon, and possibly other retailers, will continue to require removal of products labeled as containing Pinellia ternata, even though that ingredient is a lawful dietary ingredient if it does not contain ephedrine alkaloids."
An FDA spokesperson, Lindsay Haake, said the agency is reviewing the letter and will respond directly to AHPA.
The 2022 warning letter reflects some potential missteps by the Office of Regulatory Affairs (ORA), FDA's lead office for field activities, including inspections.
AHPA showed interest in the issue a full year before it learned from one of its members that Amazon had requested removal of a product containing Pinellia ternata, seemingly in response to the FDA warning letter. In a March 2022 legal alert, AHPA mentioned the warning letter to Princess Lifestyles, and the specific allegation that its product containing Pinellia ternata, "Stomaisu," was adulterated.
"This specific allegation appears vulnerable to challenge," AHPA wrote in the legal alert.
"Dietary supplements that contain ephedrine alkaloids are adulterated (21 CFR § 119.1), and in preamble language FDA identified Pinellia ternata as a possible source of ephedrine alkaloids based on a 1978 article that reported their presence at a concentration of 20 parts per million," the trade association explained in the alert. "In 2004, AHPA engaged in extensive discussions with FDA, and we were informed that the cited final rule applies only to dietary supplements containing ephedrine alkaloids and does not apply to dietary supplements that contain Pinellia ternata so long [as] they do not contain ephedrine alkaloids."
Following tests of the Stomaisu sample containing Pinellia ternata, an FDA lab detected no ephedrine alkaloids "in the sample at or above the detection threshold of 0.5 ug/g," (micrograms per gram), Henry Wang, general manager of Princess Lifestyles, told Natural Products Insider. A copy of an FDA electronic record, which was dated Oct. 7, 2022, corroborated Wang's statement.
"To address any potential concerns raised by the FDA, we have taken the proactive step of removing this ingredient from the Stomaisu formula," Wang added.
FDA agrees a product is not adulterated under 21 CFR 119.1 unless there is "clear evidence" that it contains ephedrine alkaloids, Welch wrote to McGuffin in a Feb. 8 letter, in response to a letter from him in December of 2022. Commenting on the warning letter to Princess Lifestyles, she wrote it would not be proper for FDA "to discuss details of this compliance action with a third party."
It remains unclear whether Pinellia ternata typically contains detectable levels of ephedrine alkaloids.
"Based on our current review, it is our opinion that the publications confirming both the presence and, in another case, the absence of ephedrine alkaloids in P. ternata were not to the level of scientific rigor typically expected to definitely conclude that a particular substance is a constituent of a botanical," stated Welch, who offered in the letter to make FDA's scientists available to further discuss the issue.
Amazon joins the fray
Despite Welch's letter, Amazon has requested removal of a product containing Pinellia ternata, industry sources said. Sarah Vito, director of business development for contract manufacturer Yellow Emperor, an AHPA member, said one of her customers selling Pinellia ternata was advised the product cannot be sold on Amazon due to the FDA ruling banning ephedrine alkaloids.
For this article, Vito forwarded text of an email to Yellow Emperor's customer from Amazon. She redacted the name of the product in the forwarded email to protect her customer's identity.
Vito said she received an email from her customer on March 6, which she presumes was around the same time the customer heard from Amazon.
In the partially redacted email, Amazon reportedly wrote that "according to Amazon's policy, 'Ephedrine' is a prohibited drug, and this product contains 'pinellia,' an ingredient that is a source of ephedrine alkaloids. Here is a link to the final ruling from the FDA on supplements containing ephedrine alkaloids, which specifically calls out Pinellia ternata as prohibited in supplements in the U.S."
Amazon said the FDA ruling precluded it from selling the product containing Pinellia ternata, and it asked whether the brand had any test results to show the absence of ephedrine alkaloids in the Pinellia ternata used to manufacture the product.
During a brief interview in June, Vito said her customer, who she did not identify, opted not to test the product, yet it remains available on Amazon based on a search she conducted. The customer could not be identified or reached for an interview.
Amazon, Vito said, "is jumping to conclusions" and misinterpreting FDA's final rule prohibiting ephedrine alkaloids in supplements.
Reactions to FDA warning letter
Will Woodlee, outside counsel to AHPA, suggested he "found it somewhat galling" that FDA declared a product was adulterated in a warning letter without even taking samples and testing it. AHPA discovered this information through a Freedom of Information Act (FOIA) request.
FDA only tested the product in a follow-up inspection, which revealed it didn't contain any ephedrine alkaloids, said Woodlee, a partner in the nation's capital with the law firm Kleinfeld, Kaplan & Becker LLP.
An establishment inspection report obtained by AHPA shows FDA conducted a follow-up inspection of Princess Lifestyles that ended on Sept. 16, 2022. During that inspection, FDA took a sample of the company's dietary supplement capsules containing 1,000 milligrams of a proprietary blend, which contained Pinellia ternata.
The following month, the FDA lab report found no detectable level of ephedrine alkaloids in the sample of dietary supplement capsules.
For this article, Wang forwarded a copy of Princess Lifestyles' emailed responses to the FDA "observations" based on the inspection that ended on Sept. 16, 2022. According to the company, it has "taken proper corrective actions, or a detailed plan to implement in response to FDA observations conducted between 8/30/2022 - 9/16/2022."
Wang forwarded text from FDA showing it acknowledged receiving the email.
Based on AHPA's review of public documents, "everything happened in the completely incorrect order," Woodlee concluded in an April 25 interview with Natural Products Insider, where he was joined by McGuffin.
"The warning letter that FDA made this allegation in followed an inspection, during which FDA didn't even take samples of the product referenced in the warning letter," Woodlee said. "And only in a follow-up inspection did FDA take samples of the product referenced in the warning letter" and determine through testing that it didn't contain ephedrine alkaloids.
"We're concerned about inadequate training of FDA's investigators," McGuffin said. "The investigator who wrote the warning letter didn't know that the restriction is on the [ephedrine] alkaloid, not on the herb, and … ORA didn't know that, as is evidenced by the fact that the warning letter went out."
McGuffin further expressed concerns that ORA and the office responsible for dietary supplement policies—ODSP—"aren't clearly communicating on an issue that's important to our members."
Who does AHPA hold responsible at FDA for the purported error? "I think it's impossible to know who made which error," Woodlee said, "but I think it's clear that multiple FDA employees made errors in allowing that warning letter to go out without any testing to support the ephedrine alkaloid allegation."
McGuffin first wrote to Welch in December 2022 about the issue, and among other things, he mentioned the absence of any mention of analysis or testing in the FDA warning letter to verify the presence of ephedrine alkaloids in the Stomaisu product.
In the interview, McGuffin suggested he was pleased Welch's Feb. 8 letter noted that a determination of adulteration under 21 CFR 119.1 should be based on the actual presence of ephedrine alkaloids.
"That's good," he said. "We hope to see something later that says, 'Therefore, the allegation against this company (Princess Lifestyles) was inaccurate because we now know the product did not contain ephedrine alkaloids.'"
Meanwhile, the Amazon issue has not been resolved to AHPA's satisfaction.
"In speaking with an Amazon representative on this issue, they referenced how the warning letter to Princess Lifestyles LLC states that the preamble to FDA's final rule banning ephedrine alkaloids from dietary supplements identifies Pinellia ternata as 'one of the several species of plants that contain ephedrine alkaloids,'" McGuffin said in a follow-up email in June. "The Amazon representative indicated that the company therefore would not be making any changes to its policy of disallowing the sale of dietary supplement products containing Pinellia ternata. AHPA interprets this to mean that Amazon will not change its current policy unless FDA corrects the error that the agency made in the warning letter. AHPA has specifically requested that FDA make this correction."
Amazon declined to comment for this story.
Subscribe and receive the latest insights on the healthy food and beverage industry.
Join 47,000+ members. Yes, it's completely free.
You May Also Like
---