Sports nutrition innovation is often reinvention
Sports nutrition innovation is often reinvention
From the expansion of creatine-based ingredients to protein, plants and bacteria, many sports nutrition trends tend to be reinspired classics.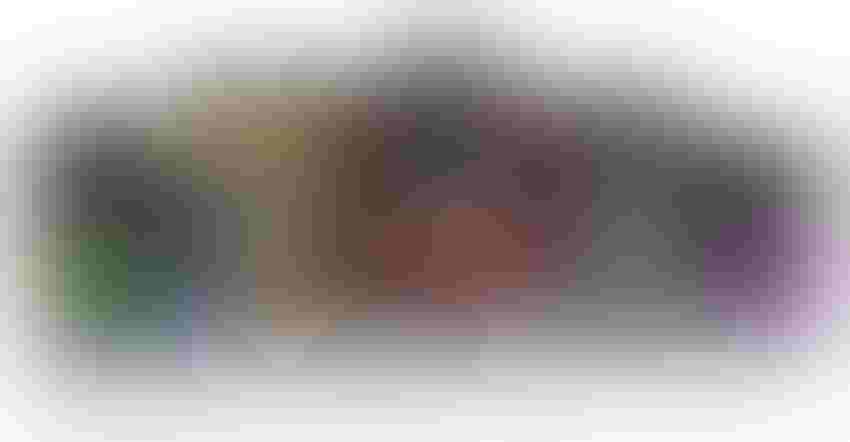 Sports nutrition ingredients are adapting to changing consumer and diet trends, but true innovation remains risky, costly and elusive. That's one reason why it's easy to understand how "innovation" often can mean revising an old reliable. For example, Vaughn DuBow, marketing manager at Lonza, suggested creatine monohydrate was the industry's response to "what type of creatine should I be taking?"
As that ingredient flooded the market, companies had to differentiate their products. Hence, the arrival of magnesium creatine chelate, creatine gluconate and others. The reason for these ingredients, he said, was clear: A product could stand out among its competitors by making specific claims that didn't belong to creatine monohydrate.
A move toward plant-based proteins has also occurred, not a surprise given that plant-based, vegetarian and vegan options have become "the dominant dietary trend" in recent years, said Rocco Paracchini, area head of North America at Indena. The company has not ignored the trend, offering Quercefit (a quercetine phytosome) and Meriva (a curcumin phytosome).
"Consumers are more and more likely to opt for plant-based products versus a similar animal product, and they're looking for ingredients that are sustainably sourced," DuBow stated. He said Lonza launched two such branded ingredients last year: TWK10 probiotic, a natural probiotic strain isolated from Taiwanese kimchi, and Oceanix marine phytoplankton.
Brian Zapp, creative director at Applied Food Sciences (AFS), has seen brands cram proteins into every product, an effort he concluded goes unrewarded too often. Save for bars and powders, adding protein frequently leads to sensory and loading issues. Taste, texture and appearance can be affected. Nanoemulsions and encapsulations can overcome the challenges—if the protein is an isolate. However, "many known benefits of plant-based solutions are the added nutritional benefits in the 'whole food' that may include healthy fats, fiber and additional mineral content," Zapp said. "Isolating protein alone misses out on much of that extra value."
Flavor challenges have always been a trade-off for very high-protein levels, shared Vince Cavallini, beverage, dairy and convenience foods application manager at Cargill. Back in the day, those off-notes could be masked with sweeteners. That move doesn't align with the values of today's active lifestyle customers who watch sugar content and seek "label-friendly, familiar ingredients." He recommends zero-calorie stevia sweeteners used with erythritol. Cargill offers both: ViaTech stevia leaf extract, EverSweet stevia sweetener and Zerose erythritol.
Another ally for proteins of all stripes is probiotics, recommended Ralf Jaeger, Ph.D., managing member of consulting firm Increnovo.
"Probiotics have been shown to increase nutrient absorption, specifically protein absorption: Bacillus coagulans GBI-30, 6086 [as Ganeden BC30 from Kerry] for animal-based proteins,1 and L. paracasei LP-DG plus L. paracasei LPCS01 [as AminoAlta from SOFAR] for plant-based proteins,2 as well as iron absorption in female athletes (L. plantarum)3 [as LP299V from Probi]," he said. "In addition, specific probiotic strains have been shown to reduce muscle damage [and] increase recovery,4 or improve performance in athletes."5
The "Expanding demographics in sports nutrition" digital magazine contains this article in its entirety. Click the link for more.
Pete Croatto is a freelance writer in Ithaca, New York. His work has appeared in The New York Times, Grantland, SI.com, VICE Sports and Publishers Weekly.
References
1 Stecker RA et al. "Bacillus coagulans GBI‑30, 6086 improves amino acid absorption from milk protein." Nutr Metab (Lond). 2020;17:93.
2 Jäger R et al. "Probiotic Administration Increases Amino Acid Absorption from Plant Protein: a Placebo-Controlled, Randomized, Double-Blind, Multicenter, Crossover Study." Probiotics Antimicrob Proteins. 2020;12:1330-1339.
3 Axling U et al. "The effect of Lactobacillus plantarum 299v on iron status and physical performance in female iron-deficient athletes: a randomized controlled trial." Nutrients. 2020;12:E1279.
4 Jäger R et al. "International Society of Sports Nutrition Position Stand: Probiotics." J Int Soc Sports Nutr. 2019;16:62.
5 Jäger R, Mohr AE, Pugh JN. "Recent advances in clinical probiotic research for sport." Curr Opin Clin Nutr Metab Care. 2020;23:428-436.
Subscribe and receive the latest insights on the health and nutrition industry.
Join 37,000+ members. Yes, it's completely free.
You May Also Like
---