Sports nutrition: Four mainstream consumer segments driving category growth
Sports nutrition: Four mainstream consumer segments driving category growth
Bodybuilders and extreme athletes account for only about 5 percent of total sports nutrition category sales. This highlights the importance of the mainstream consumer and what sports nutrition supplementation means for everyday health and active lifestyle needs.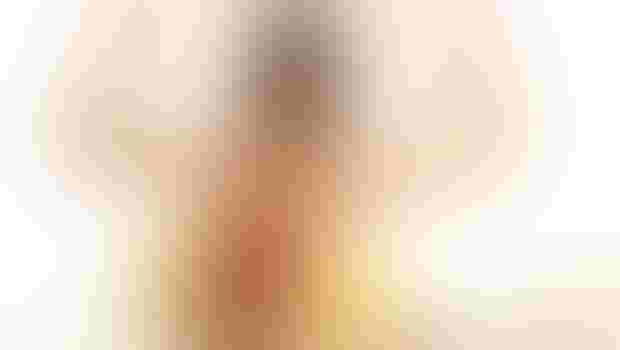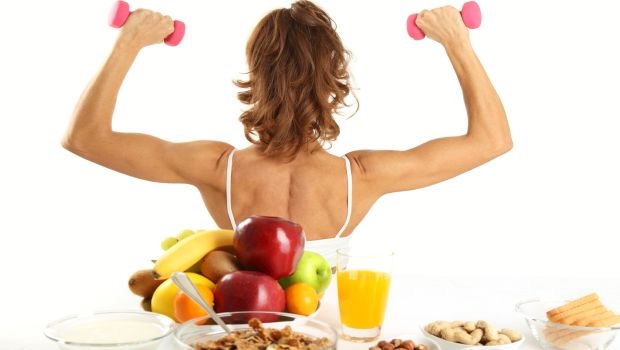 While bodybuilders and extreme athletes are often the target audience for sports nutrition products, these individuals actually account for only about 5% of total sports nutrition category sales. This highlights the importance of the mainstream consumer and what sports nutrition supplementation means for everyday health and active lifestyle needs. Indeed, sports nutrition is morphing into active nutrition.
Industry analyst firm Euromonitor reported that from 2008 to 2013, the sports nutrition market grew 8% annually to USD $8.8 billion, and the market continues to grow at approximately 10% annually. To leverage this market, it is critical for manufacturers to pay attention to a number of unique and emerging consumer segments in the space; specifically:
While trends in consumer education and access to information continue to fuel mainstream sports nutrition growth broadly, each of these user segments has its own goals, drivers and motivators for seeking out and using sports nutrition products. There is no "typical" sports nutrition consumer any longer, so category segmentation is key.
Actively Tuned-in
The Actively Tuned-In segment includes informed, active consumers who strive for ways to feel good, look good and enjoy long-term health. Fitness and exercise is a way of life. While they do seek specific foods and nutrition products to support their active lifestyles, performance improvement is not a key motivator. Women tend to make up a significant portion of this group. They view sports nutrition as an integrated part of their active lives, but they don't believe it should require complicated or special supplementation regimens. They are on-the-go and in-the-know. They research products before purchasing, but they are also looking for convenience. They expect products they buy to fit naturally into their healthy and active lifestyle, and they believe foods, beverages and snacks should not only taste good, but should also be healthy and help them reach their goals.
Performance Driven
The Performance Driven group tends to be young and very active. They seek sports nutrition solutions that give them a performance advantage and a winning edge. They strive for more power and energy to support strenuous exercise. They work hard and play hard. They exercise regularly and have sports nutrition regimens that include both pre- and post-workout supplementation, as well as hydration. They tend to be early adopters of new products and those with unique benefits. When they do find products that produce proven results and noticeable outcomes, they remain loyal to these brands. They want to feel the effects. They put the functional benefits delivered over taste and cost when it comes to sports nutrition products.
Gracefully Maturing
The Gracefully Maturing segment is motivated to maintain endurance longer, and want to have the energy to continue with daily activities as they age. Many in this category tend to think of themselves as 10 to 13 years younger than their actual age. This more mature group includes both men and women and its key motivators include energy, youthfulness and injury prevention. They are interested in bone and joint health, and they also want to slow the process of muscle wasting (sarcopenia), which happens naturally as we age. They look primarily to protein, as well as other products for bone and joint health. Feeling good and staying active is more important to this group than improving appearance or achieving weight loss. Also, many individuals in this segment have difficulty chewing and swallowing, so they want products delivered in alternative forms that are easy to take. Many prefer RTDs and fortified beverages as opposed to big supplement tablets and hard or chewy snack bars.
Driven to Lose
The 'Driven to Lose' segment is primarily driven by the need for weight management. This group includes both men and women, and it is not constrained to a particular age group. Because they are overweight or obese, they not only want to feel better about themselves, but they may also be driven by medical issues. They may have been advised by health care professionals to incorporate diet and lifestyle changes to help them lose weight, and they are often confused by the options. They tend to have many demands on their time and energy that prevent them from eating healthy and exercising. They look for products that provide more motivation and energy, as well as thermogenic and satiety support. However, it is often difficult for them to change their routines or implement new regimens.
Three marketing tips for reaching mainstream sports nutrition consumers
1) Deliver solid research and easy-to-swallow science
Because consumers in all segments continue to grow more savvy, many are looking for evidence and scientific backing. Any sports nutrition supplement should have ingredients that have been the subject of human clinical studies. Doing so will help build a solid foundation for making strong structure/function claims and will also ensure consumer loyalty and repeat sales. With sports nutrition supplements in particular, consumers expect to see results.
2) Emphasize convenience and alternative delivery forms
A large part of the population is unable or resistant to swallowing pills. Additionally, many consumers are looking for convenient options, so consider alternative delivery forms including powders, liquids, RTDs, fortified foods and bars to increase product adoption and continued use.
3) Provide clear messages, clean labels
The increase in mainstream consumer awareness is a major growth opportunity for companies to expand their sports nutrition offerings that cater to specific preferences and requirements, including products that are gluten-free, dairy-free, vegetarian and non-GMO.
Heidi Rosenberg serves as senior PR counsel at BrandHive, a healthy-lifestyle branding agency. She brings 30 years of public relations, business and marketing expertise, having served organizations ranging from small businesses to global enterprises within the natural products, wellness, technology, healthcare and environmental markets.
Subscribe and receive the latest insights on the healthy food and beverage industry.
Join 47,000+ members. Yes, it's completely free.
You May Also Like
---