Customize Dairy Protein Powders to Add Consistency, Label Benefits
Customize Dairy Protein Powders to Add Consistency, Label Benefits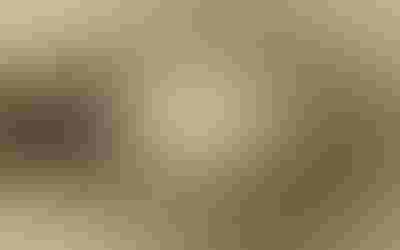 by Nicole Shute
Dairy-protein powders such as whey, caseinates and milk powder, provide value-added nutritional benefits to finished goods. As consumers are learning to use milk more effectively for nutrition, dairy proteins are becoming an especially important part of peoples physically active and demanding lifestyles. By incorporating dairy proteins into finished goods, consumers are able to get amino acids to fuel working muscles and stimulate protein synthesis.
It wasnt long ago that dairy proteins were considered marketable only to athletes and bodybuilders hoping to bulk up their muscles. While athletes still constitute a heavy concentration of dairy-protein consumers, dairy proteins are growing in popularity among a wider audience thanks to trends, such as growth in the smoothie market and the mainstream adoption of dairy protein-infused applications. Gone are the days when one would need to visit a specialty nutrition store to shop for protein shakes, for example. Major grocery chains now carry a growing assortment of these products.
Dairy proteins are currently riding the tidal wave of the smoothie phenomenon: Jamba Juice, Smoothie King and other specialty chains are popping up everywhere. Starbucks is on board, and on July 13, McDonalds officially threw its hat into the smoothie ring after a successful soft launch. Not every eatery adds scoops of protein in addition to fruit and juice, but for those seeking more of a meal replacement or healthy alternative to a fast-food pit stop, dairy proteins provide the satiating qualities needed to satisfy.
As consumers become more familiar with the protein powders offered at various smoothie stands, demand rises for customized, shelf-stable products on retail shelves that also include dairy proteins, such as whey and casein.
Customize for Added Reliability
Dairy powders, produced via the drying of milk or as a byproduct of cheese, can be customized during the production process into specific formulations for manufacturers, through agglomeration, blending or spray drying.
Customizing powder blends has become a valuable option. A suppliers ability to provide a customized blend allows manufacturers to purchase that blend for use in their product on a consistent basis. A sourced product used in a finished good can provide added selling points to a label beyond the benefits of quality, texture and color. Manufacturers want to be able to purchase a customized blend that meets label requirements, while still providing additional health benefits to their finished product.
Consistency is a vital part of dairy protein manufacturing. Ingredient commodities have a tendency to fluctuate. A customized blend that meets label requirements and provides additional health benefits to a finished good will also be more consistent than a stock ingredient. Furthermore, customized dairy blends that add nutritional benefits mean additional label claims and greater product distinction on the shelf. Customized blends also reduce the risk for material shortages.
Customizable functions to consider include heat and acid stability, emulsification properties and, if a clear drink is being created, clarity. The optimum protein should be customized to provide as many of the functional benefits in the overall formula as possible. Whey protein, for example, is a terrific ingredient for adding both nutrition and functionality. Whey proteins isolated directly from milk skip the cheesemaking process, creating a more consistent product. Milk-derived whey proteins are extremely low in fat (less than 1 percent), even when concentrated to as high as 80 percent protein. This allows for greater shelf stability, lower turbidity and a mild flavor.
Customized protein powders are an increasingly valuable, flexible and mainstream ingredient for healthy, active individuals looking to keep their immune systems strong and muscles lean. The addition of protein powders to ones diet offers a stable way for adding the nutrients that are needed to live an active, healthy lifestyle.
As manufacturers begin to realize the potential opportunities of these highly customizable, stable ingredients, more unique applications will continue to be developed. Manufacturers that have the ability to provide customers with unique, customized blends proven to show minimal fluctuation will have the upper hand in this up-and-coming market.
Nicole Shute is the manager of sales support for Hormel Specialty Products. Reach Shute at (507) 434-6639 or [email protected] .
Subscribe and receive the latest insights on the healthy food and beverage industry.
Join 47,000+ members. Yes, it's completely free.
You May Also Like
---