Selenium Draws Controversy, Credibility
Selenium Draws Controversy, Credibility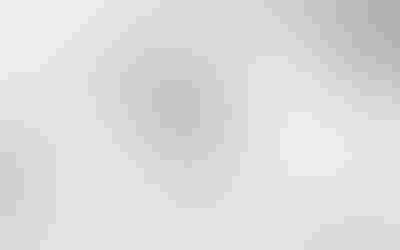 by Pete Croatto
For a mineral with a tiny recommended dosage50 to 200 mcg/dselenium sure has received a lot of attention.
In early 2010, a Washington district court ordered FDA to remove a series of lengthy disclaimers for claims linking selenium with cancer, respiratory and immunity benefits. Industry insiders expressed doubts the federal agency would comply; as of mid-August, FDA had expressed no clear course of action (An FDA spokeswoman did not respond to an e-mail requesting comment.) Last year, the Center for Science in the Public Interest (CSPI) alleged there are increased health risks associated with selenium intake, particularly for men with prostate cancer. Steven Mister, president and CEO of the Council for Responsible Nutrition (CRN), denounced the claims as "fear-mongering," adding there were no "hard data" suggesting men with prostate cancer had used selenium as a cure or treatment.
Getting away from FDA's meddling and CSPI's objections, there's an impressive amount of research supporting selenium's effectiveness. Acting on a request from the European Commission, the European Food Safety Authoritys (EFSA) Panel on Dietetic Products, Nutrition and Allergies, concluded in 2009 that "a cause and effect relationship has been established between the dietary intake of selenium and protection of DNA, proteins and lipids from oxidative damage, normal function of the immune system, normal thyroid function and normal spermatogenesis."
A French study published this year in Nutrition & Metabolism found increased blood levels of selenium might decrease a mans risk of abnormal blood sugar metabolism, and perhaps protect against diabetes. Interestingly, CSPI claimed selenium products could increase the risk of diabetes. And, according to a 2009 study of 411 subjects first presented at the American Association for Cancer Research Frontiers in Cancer Prevention Research Conference in Houston, selenium-based antioxidant supplements may prevent the development of new colon polyps in people with a history of polyp formation.
Of course, selenium has a long, established history of preventing cellular damage. That role, said Mark Whitacre, chief operating officer (COO) at Fresno, CA-based Cypress Systems, is one that cannot be overlooked. Studies have proven countless times, he added, that selenium is essential for human and animal diets.
"We do not consider the well-documented antioxidant role of selenium to be old news, but rather a foundational position which warrants a continued reminder," said Whitacre, whose company supplies SelenoExcell, an organically bound high selenium yeast. "Selenium has an antioxidant function that is irrefutable. More importantly, it is the first line of defense within the cell, by preventing free radicals from being produced in the first place. Other antioxidant compounds function as a reaction once free radicals have been produced, while selenium, as a function of SeGPX [glutathione peroxidase], stops these damaging free radicals from being produced in the first place."
Health benefits for selenium keep popping up, "notably in cardiovascular health prevention, cancer risk reduction, cognitive function support, fertility enhancement and viral diseases protection," said Morgane Maillard, product manager of Mineral Enriched Yeast at Lallemand, the Montreal, Quebec-based maker of Lalmin Se. According to Maillard, two 2010 studies involving renowned selenium researcher Margaret Rayman particularly interested Lallemand. One, published in the Journal of Obstetrics and Gynaecology, showed selenium supplementation in pregnant women reduces the incidence of premature rupture of membranes; the other, published in the Journal of Perinatal Medicine, showed selenium supplementation may reduce oxidative stress associated with pregnancy.
Lallemand's selenium-enriched yeast Lalmin Se is available in powder form. Thanks to its concentration, it is much safer and easier to dose than inorganic forms, and can be blended directly with other ingredients in the final product, Maillard said.
Lakshmi Prakash, Ph.D., vice president of innovation and business development for Sabinsa Corp., East Windsor, NJ, said a study from the European Journal of Clinical Nutrition, "underscored the beneficial role of selenium in cardiovascular health and in supporting the management of metabolic syndrome. An increased intake of selenium may decrease risk factors for metabolic syndrome and inflammation in healthy young adults."
Sabinsa's Selenium Select, an L-selenomethionine compound, is GRAS (generally recognized as safe) affirmed for food applications. The company also makes SelenoForce, a selenium-enriched garlic product manufactured by a patented soilless culture process.
Another yeast-based selenium product comes from Ankeny, IA-based Embria Health Sciences; its eXselen all-natural selenium yeast "is grown in such a way as to produce a very high level of selenomethionine, the most bioavailable form of selenium," according to Stuart Reeves, director of research and development at Embria. He said he has come across numerous studies highlighting selenium's versatility. For example, the paper "Ingestion of Selenium and Other Antioxidants During Prostate Cancer Radiotherapy: A Good Thing?" in May's Cancer Treatment Reviews, declared, "Antioxidant supplementation during chemotherapy holds potential for reducing dose-limiting toxicities."
"This is a new use of antioxidants, including selenium," Reeves explained. Referencing a 2007 study in the Archives of Internal Medicine, he added, "There is also increasing interest in the fact that supplemental selenium can apparently slow the progression of AIDS."
A study at the Grand Forks Human Nutrition Research Center, which appeared in September 2009 in the Journal of Nutrition, also piqued Reeves' interest. "The investigators designed an experiment in which normal human cells and cancer cells were exposed to methyselenol, a selenium metabolite," Reeves said. "Data indicated methyselenol greatly inhibited the proliferation of cancer cells, but not normal cells. Thus, selenium cannot only protect you from free radical oxidation and enhance your immunity, but also help prevent the growth and progression of tumors. This suggests that organic selenium forms other than selenomethionine could be important."
There are many reasons to be choosy when selecting a selenium ingredient. "Selenium is available in different forms (inorganic, chelates, organically bound, etc.) and the safety of each of these forms is very important to consider," Maillard said.
Whitacre agreed, noting, "Most of the current research work surrounding selenium is focused on the prevention of cancer involving colon, lung and prostate. A key element to this research is the question: Which form of selenium has been shown to be most effective for cancer prevention?"
Added Reeves, "Most consumers are completely unaware the clinical study showing selenium supplementation had possible benefits for prostate cancer was done with selenium yeast, not with a purified organic or inorganic form. Therefore, not only was the selenium in organic form, but the supplement also included the benefits of the yeast itself, which could have contributed to the efficacy of the product in the study. Considering the consumer confusion and misunderstanding about what form of seleniumorganic selenium yeast versus purified organic versus inorganicis best for the body, coupled with the fact that selenium is a commodity with relatively low profit margins, and you can see the challenge of selling a superior selenium ingredient."
There are other key considerations as well, Prakash said. "It is also important to understand the complex molecular mechanisms of selenium in the body, the populations and selenoprotein [proteins that contain selenium] biomarkers to be targeted in supplementation," she said.
Prakash cited a study released in June 2010, which later appeared in the American Journal of Clinical Nutrition, where researchers at Vanderbilt University used Sabinsa's Selenium Select on a selenium deficient population in China. "The results showed that plasma selenoprotein P concentration is the best biomarker for assessing optimal expression of all selenoproteins, because its optimization required a larger intake of selenium than did glutathione peroxidase activity," Prakash explained. "These researchers had earlier found that less than half the amount of selenomethionine (as Selenium Select) was needed to boost selenium to optimal levels, as compared to sodium selenite."
Ryan Davis, vice president of technical services at Kelatron Corp., a mineral supplier based in Odgen, UT, said selenomethionine is the most popular form of selenium right now. However, regardless of what version of selenium is in the final product, a concern is making sure it's bioavailable.
"Since selenium doses are so small, a pure, highly potent selenium product may not disperse evenly when blended with other raw ingredients and hot spots may exist," Davis said. "To overcome these types of uniformity issues, triturations are used. A trituration is basically a dilution of the active ingredient where the active ingredient is sprayed over an inert carrier, thus producing a product with a lower potency [that] can be added in larger quantities to overcome this issue."
There are also questions of how the body uses the compound. "Selenium metabolism in the body depends on its chemical form (mineral or organically bound), which in turn will determine its efficacy to raise selenium blood levels and the quantity of selenium truly available for the organs, or bioavailability," Maillard said. "The form readily found in the body is organically bound selenium as seleno amino acids. This is also the form that plants produce when they take selenium from the soil."
According to Maillard, "The solution to enhance selenium bioavailability is to transform it into its organically bound form. This is the case for yeasts enriched in selenium that metabolize selenium into organically bound selenium as seleno amino acids."
Despite its availability in a wide range of foodsunrefined grains, organ meats (e.g., kidneys and livers), fish and nutsnot enough people get selenium in their daily diet. "Selenium is unevenly distributed in the earth's crust," Prakash and Muhammed Majeed, Ph.D., wrote in the technical paper, Targeting Trace Mineral Bioavailability: The Case for Selenium. "Geographical variations in the selenium status of populations therefore exist, necessitating selenium."
"Most selenium in the diet comes from plant foods, and such sources of foods are very sensitive to levels of selenium in the soil," Reeves noted. "As selenium levels are not required on food, a typical consumer has little idea of how much selenium he or she is consuming. There is also the possibility that modern agricultural methods and high yields are reducing the amount of selenium found in crops."
In an interview with iHealthTube.com, Max Motyka, director, human products division, at Albion, said soil tests performed throughout the country by Albion confirm low levels of selenium. "Selenium is in the soil, and the soil in many areas is completely deficient in selenium," Motyka said. "If you don't have selenium in the soil, you're not going to have it in your fruits and vegetables, and the animals that graze on these fruits and vegetables, and grasses that are grown in these low selenium areas, will, of course, be deficient in selenium, so you won't be getting selenium in your food."
For those still feeling skittish from a few inflammatory headlines, Prakash offered some pragmatic advice. "Consumers must be aware that conflicting data appear in the literature, and negative reports are balanced by positive data from other researchers," she said. "It is always important to look at the body of science rather than just one study, which is why media sensationalizing of one negative study does consumers such a disservice."
Especially, she might add, for a mineral with such a dazzling array of applications.
An editor at Nutrition Industry Executive from 2003 to 2006, Pete Croattos work has also appeared in Life Extension, Natural Foods Merchandiser and Natural Products Marketplace. Now, a full-time freelance writer, he lives in New Jersey and can be reached at [email protected].
Subscribe and receive the latest insights on the healthy food and beverage industry.
Join 47,000+ members. Yes, it's completely free.
You May Also Like
---