Effervescence makes calcium carbonate supplements even better
Effervescence makes calcium carbonate supplements even better
Public awareness about nutrients continues to grow. Calcium has been shown to promote healthy nutrition and healthy bones, but in order to be absorbed, calcium must be in a bioavailable form. Enter effervescent calcium.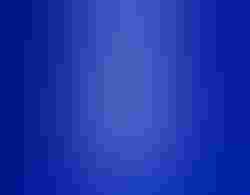 Between the influx of dairy advertising and many positive studies on the link between nutrition and healthy bones, public awareness about nutrients such as calcium and vitamin D has been extraordinarily heightened. Yet, the exact kind of calcium and how well it is absorbed are key points of differentiation among nutritional products.
For calcium to be absorbed into the body and the bodys cells to process as a nutrient, it must be in a bioavailable form. This process generally must take place in the stomach. But, if a persons digestive powers are weak or the tablet is improperly manufactured, the calcium might not be available, and much of it could pass right through the system.
Recently, effervescent calcium has been gaining attention in the market. Effervescent tablets dissolve in water, allowing for the complete dissolution and ionization of the calcium. Because the product is converted into a bioavailable form in the glass, absorption increases significantly. Furthermore, the pH of an effervescent tablet creates a buffered solution, which also enhances calcium absorption in the digestive tract. Another effervescent advantage is that one tablet, because of its larger size, supplies the entire recommended daily amount of supplemental calcium.
An effervescent tablet is intended to be dissolved or dispersed in water before administration; it consists of the active ingredients, an effervescent couple, an alkali material and an organic acid, and other excipients. A typical effervescent tablet is 1 inch in diameter and about 4 to 5 g in weight, so it is a perfect system to deliver a full daily recommended amount of calcium (1,000 mg) for adult women.
Calcium carbonate is one of the readily available forms of calcium salts that has been widely used in the dietary supplements due to its abundance, affordability and high calcium concentration (40%). However, the carbonate form, in general, is not very absorbable (4 to 20%), because it is not water-soluble and has to react with stomach acid to be converted into freely absorbable calcium. Individuals who suffer from hypochlorhydria (low gastric secretion of acid) or achlorhydria (lack HCl in their gastric juice) simply excrete most of a calcium carbonate tablet instead of absorbing it, leading to constipation. Moreover, the reaction of calcium carbonate and stomach acid generates carbon dioxide gas, causing bloating.
Calcium carbonate effervescent tablets overcome those disadvantages. Consider, when calcium carbonate effervescent tablets are placed in water, calcium carbonate reacts with the organic acid, usually citric acid, and is converted to freely absorbable calcium ions. Also, since carbon dioxide is released during the dissolution of effervescent tablets, no gastric gas is produced in the stomach, eliminating bloating and alleviating discomfort in the upper gastrointestinal tract.
Other advantages of effervescent tablets include high portability, superior flavor and taste, and more consistent response due to more predictable and reproducible pharmacokinetic profiles. Thus, with calcium carbonate effervescent formulas, one can get all the advantages of solid and liquid forms of calcium supplements.
Dr. Yuhua Chen is an R&D materials specialist; and Diana Swanson is quality assurance laboratory manager for Marlyn Nutraceuticals, a Phoenix, AZ-based natural health care manufacturer for 60 years.
Subscribe and receive the latest insights on the healthy food and beverage industry.
Join 47,000+ members. Yes, it's completely free.
You May Also Like
---