The gut-skin axis revealed in new ingredient "skinbiotics"
The gut-skin axis revealed in new ingredient "skinbiotics"
The gut is the body's second brain. The latest frontier is the microbiome's ability to improve skin health through targeted use of probiotics, prebiotics and postbiotics.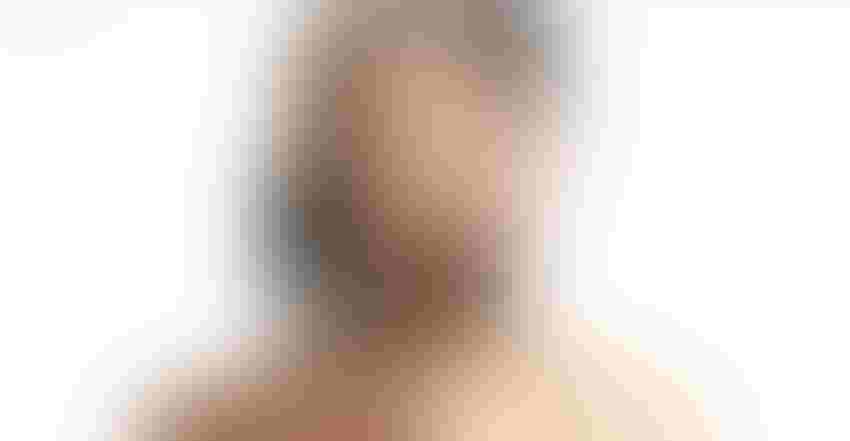 At a Glance
Gut-skin axis research is surging.

Microbiome targets skin, gut health, mood, weight.

Download the digital magazine on cosmeceuticals.
The lag between big-time R&D headlines in ingredients and what's seen on the pages of magazines and big-box store shelves can sometimes be measured with a sundial. 
Regarding probiotics' growing role in skin health, "The number of publications indexed by PubMed under 'gut-skin axis' has surged in the past 10 years, indicating a significant growth in research on an interest in the topic," said Jordi Riera, chief business officer/head of the probiotics division at Kaneka Americas Holding Inc. 
Thankfully, the interest is extending beyond trade shows and labs. 
Probiotics' perfect timing
"There is more buzz around the concept of the microbiome (skin, gut health, mood, weight management) within industry, brands and consumer-focused media," said Paula Marshall, founder of Nutribloom Consulting and the author of "Good Bacteria for Healthy Skin." She believes it's just a matter of time before "skinbiotics" becomes a mainstay in skin health—not to mention hair and scalp health. 
Azza Halim, a board-certified physician/anesthesiologist and consultant who focuses on anti-aging treatment plans and beauty solutions, suggested one reason for skinbiotics' growing presence in the beauty sector is "consumers' knowledge of potentially harmful ingredients in personal care products."  
Marshall added that ultra-hygienic practices have led consumers to overindulge on supposedly skin-friendly products, ultimately developing such conditions as skin hypersensitivity and skin barrier dysfunction. This further supports the market for what many natural, non-combative skinbiotics are looking to deliver. 
According to a Fortune Business Insights report, the global cosmetics market was valued at almost $300 billion in 2022, and is projected to grow from $313.22 billion in 2023 to $417.24 billion by 2030, reflecting a CAGR (compound annual growth rate) of 4.2% over the next seven years.  
Drilling down, Riera—citing data from Grand View Research—said the global natural skin care product market was valued at $6.7 billion in 2021, with an expected CAGR of 6.6%. By 2028, the global market for skin care alone is expected to reach more than $145 billion. 
Probiotic suppliers and product manufacturers could be on target to reap the benefits. "Consumers are turning to products that improve long-term health," the authors wrote. "Interest in skin care products that contain prebiotics, probiotics and postbiotics or that are microbiome-friendly are addressing the emerging popularity." 
What helps, the authors wrote, is beauty and cosmetic trends tend to mimic what's hot in the food industry. Lo and behold, "feeding the skin from within through a healthy diet" is one such trend. "Foods linked to a healthy skin microbiome are similar to those for a healthy gut such as foods high in fiber and fermented foods," the white paper noted. 
Skinbiotics is a reminder of the old saying, "Health begins in the gut," and that probiotics are not a one-hit wonder. "There's so much more to be offered than that," said Daniel Sato, manager of the functional ingredients department at House Wellness Foods Corp., maker of the postbiotic HK L-137, a heat-killed lactic acid bacterium. Sato said his company's branded ingredient has "ventured into oral health and anti-inflammation," and a new application is being explored with clinical trials. 
"Probiotics is not just about gut health anymore," he said, "but the whole balancing of wellness of the body." 
For the complete story—covering strain-specific research, mechanisms of action, delivery systems, and the near future of "femtech"—click here to download the free Natural Products Insider digital magazine on the entire nutracosmetics category.
Subscribe and receive the latest insights on the healthy food and beverage industry.
Join 47,000+ members. Yes, it's completely free.
You May Also Like
---