Beauty from within – digital magazine
Beauty from within – digital magazine
Nutricosmetics, or beauty-from-within products, are gaining popularity, particularly collagen-based supplements. Consumers are also more likely to accept skin health supplements that contain probiotic ingredients, thanks to the popularity of probiotics for digestive health.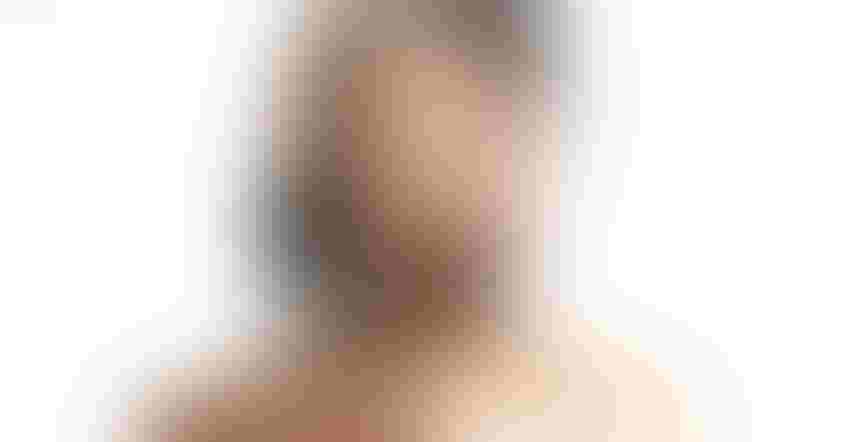 Long rumored to finally land with consumers, the nutricosmetics market is expected to reach $8.09 billion in 2023 and grow at a compound annual growth rate (CAGR) of 8.05% to reach $11.91 billion by 2028, according to Mordor Intelligence.
Category crossover is a big reason why growth is expected in the segment. Brands from other categories, such as cosmetics and sports nutrition, are expanding into the nutricosmetics space. Supplement brands are beginning to offer solutions-targeted products, such as those that focus on anti-aging, glow, ultraviolet (UV) protection, and skin hydration. Some emerging trends in the nutricosmetics space include a focus on targeted solutions, linking beauty from within to other benefits such as sleep health and mental health support, and developing products for men.
Clinically backed ingredients are also driving growth as supplement buyers get more savvy about what they purchase and put in (or on) their bodies. There is a growing use of science-backed research in product development for the nutricosmetics space and some examples of science-backed ingredients include Collactive from PLT Health Solutions, Ovoderm from Eggnovo, Actrisave and Red Orange Complex from Bionap Bioactive Natural Products, and SesZenBio from Zenherb Labs.
Read all about how the cosmeceutical category is evolving quickly, by downloading this free digital magazine. The articles include:
Viewpoint: 35 to go on
Spurred on by new product development initiatives and the advancement of dozens of evidence-based ingredients, Content Director Todd Runestad thinks the moment may have finally arrived for a maturing nutricosmetics segment years in the making. The collagen boom is likely contributing to the category growth, as is the popularity of probiotics, as consumers are more likely to accept the benefits of a skin health supplement when it contains a probiotic ingredient.
You look mahvelous!
The face of nutricosmetic supplements is glowing and plump with at least 10 clinically validated ingredients. Lisa Schofield scrutinizes the group and helps formulators reach consumers anxious to put their best faces forward, naturally. And when it comes to delivery formats, gummies, stick packs, powders, tablets, capsules and soft chews are being embraced by women as well as men to keep their skin healthy and looking good.
What's the skinny?
Research is expanding our understanding of the gut and its function as the body's second brain, while Pete Croatto navigates the latest frontier: the microbiome's ability to improve skin health. Our expanded understanding has led to a unique subcategory: skinbiotics. The development of shelf-stable modified strains, along with pre- and postbiotics that provide the nutrients for health-promoting bacterial growth and the bacteria themselves, are making the new segment truly viable.
Glow up!
Starting at the end of this year, cosmetics will, for the first time in history, be subject to a regulatory regime like dietary supplements … with one notable difference: Cosmetics will be subject to mandatory product listing. Ivan Wasserman and Natascia Taken with Amin Talati Wasserman preview all the details. Specific requirements include facility registration and product listing, adverse events recordkeeping and serious adverse events reporting, and mandatory recall authority and facility suspension.
A bright future
Since the advent of the Black Lives Matter movement, "skin whitening" has evolved into marketing messages specific to demonstrated benefits as well as to the problems products are trying to solve for consumers, Hank Schultz found. The industry has found a way to pivot toward a more egalitarian and inclusive approach in talking about their products and they're helping consumers lessen the visual impact of freckles, dark spots and melanin-rich skin types.
Beauty within
Charles DeVos and Meg Ligot with Lief Labs contend nutricosmetics and the concept of "beauty from within" continue to gain traction across a variety of consumer categories, filling in what was previously seen as a gap in the supplements space. Brands that were once noted for a very specific category and product line are increasingly crossing over into other categories and formats to expand and gain market share in nutricosmetics—both inside and outside of the traditional nutraceutical space.
Examples of nutricosmetics takeaways for your business include:
The causes of skin barrier dysfunction are still not fully understood, but major contributors include reduced levels of moisturizing factors such as ceramides and hyaluronic acid, and disordered structures in both the stratum corneum and the granular layer.

Ultra-hygienic practices have led consumers to overindulge on supposedly skin-friendly products, ultimately developing such conditions as skin hypersensitivity and skin barrier dysfunction.

Effective Dec. 29, 2023, the Modernization of Cosmetics Regulation Act of 2022 (MoCRA) requires companies to "adequately substantiate" the safety of cosmetics and to maintain safety substantiation records, among other requirements.
Underwritten by:

Subscribe and receive the latest insights on the healthy food and beverage industry.
Join 47,000+ members. Yes, it's completely free.
You May Also Like
---