Supplement delivery formats run from gummies to powders to ... crystals? Oh, my!
Supplement delivery formats run from gummies to powders to ... crystals? Oh, my!
Contract manufacturers can provide brands with a consumers experience to go with their nutrition.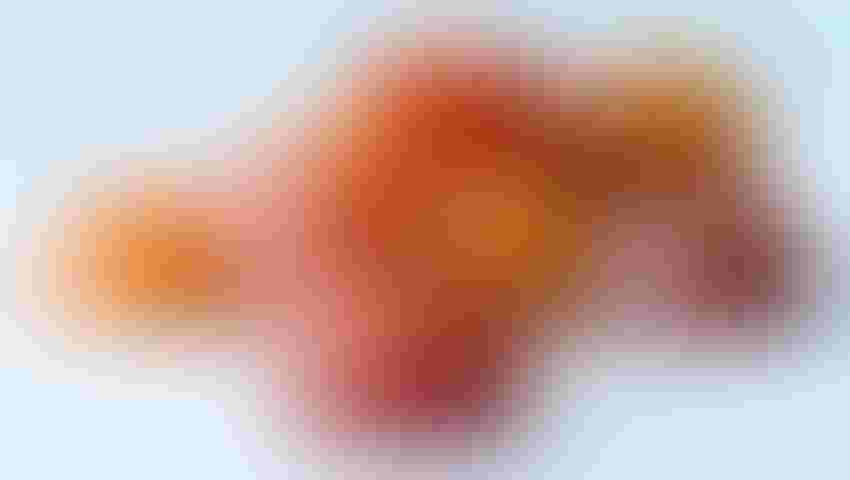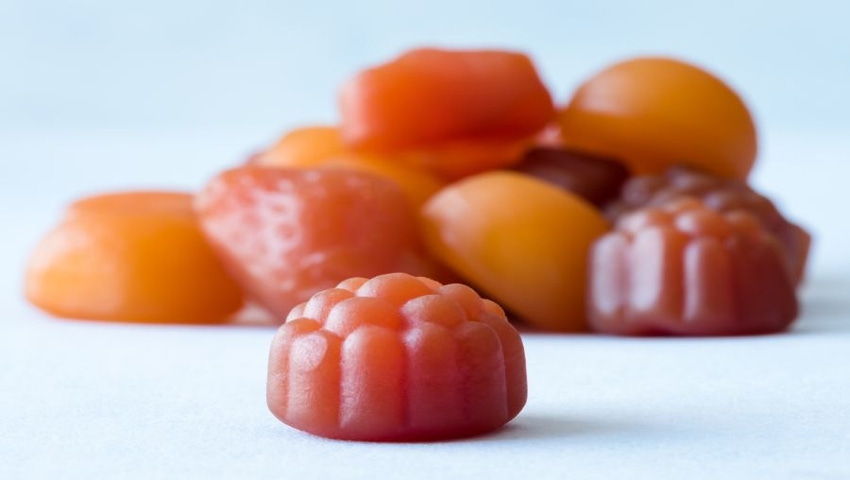 Thanks to continually evolving product development ideation in the dietary supplement space, today's consumers can expect new and exciting formats of products more than ever. We've seen countless innovations from the raw material end with suppliers producing newer, more efficacious or higher concentrated versions of active ingredients. We've also seen the packaging world adapt as well, specifically to the increasing demand for single-use applications.
Not surprisingly, the delivery formats of supplements are also experiencing change and innovation, too. Consumers are no longer subject to swallowing uncomfortably large capsules or tablets. We've all experienced that dreaded "pill fatigue." Brands and manufacturers alike are pushing the envelope beyond capsules and tablets, to give consumers a variety of creative consumable options that do more than supplement the diet, but rather, give the consumer an actual experience. And, amid these newer creative delivery format options that have come to market, the more traditional tried-and-true format that is powder still remains strong.
As contract manufacturers, we are continuously surveying the industry landscape for innovative delivery formats to offer our brand partners to improve the consumer's experience and to help these brands gain an edge and interesting point of differentiation in the marketplace.  Among the recent innovations we're seeing, we're excited about a few in particular.
Crystals
Recent major industry conferences showcased some amazing new innovations. One that stood out was the Crystals product from Emergen-C. This "pop rock" style of supplement, harkening back to childhood, provides a great taste and feeling of "fizziness" in your mouth that engages multiple senses. It can be taken on-the-go and does not require water. While the format is available in adult supplements, too, among the target consumers for this Crystals product line includes a children's supplement product, which is a great fit as this experiential format is a more fun way to encourage children to take their daily vitamins.
Gummies
Gummies have been on the rise in recent decades. According to a recent Nutrition Business Journal study, when consumers surveyed were asked which format they prefer, 27% said gummies. These gelatin- or pectin-based chewables are loved by consumers for their convenience and taste. Yet another supplement that reminds us of our childhood – gummies. There may be something to be said about that!
Gummies can be made in many different shapes, colors and textures. But recently, we've seen even more creative innovation in this category. One such example is that of the brand, Nourished. This brand creates "stackable" personalized nutrient gummies using proprietary machinery. Consumers can take an easy quick quiz online, and the website suggests a "stack" that best meets their needs.
Powder Power
While innovative new formats such as crystals and gummies are currently in the spotlight for their experiential qualities and consumer interest, they do pose several complexities for brands and consumers. For one, these formats often require more sophisticated manufacturing processes involving various excipients or special additives, for which today's consumers are keenly sensitive. Additionally, the cost to custom-manufacture new gummy formulations is often high due to the extensive research and development required, and these costs are ultimately passed down to the consumer. In summary, these non-traditional formats may not be the best solution for all brands.
Alternatively, though not as new to the scene, powders remain a top choice for consumers and brands alike. Powders are a great format option, particularly for their ease of manufacturing and associated cost savings, as well as "cleaner" overall formulations.
The advent of the powder format provided an opportunity to change the consumer experience from the sometimes-daunting swallowing of a tablet or capsule, to enjoying a beverage in a convenient, on-the-go drink format by simply enabling consumers to mix in a powder supplement with their beverage of choice. And, thanks to the creative energy of the industry's product development minds, we are seeing a tremendous amount of innovation within the staple format category of powders.
Powder Flavor Profile Innovation
The ease of powder processing and its raw materials naturally lends itself to flavor experimentation. This provides an excellent opportunity for brands to be more playful with their flavoring profiles and combinations to offer a variety of choices for consumers to give them a more enjoyable experience with their product. This ease of processing can also enable brands to be nimbler with changing up their product lines to offer seasonal flavors, for example, or to quickly take advantage of trending flavors to better capture rising consumer interests.
Creative Textures in Powders
Another area ripe for innovation in powder is the option this format offers to get creative with textures and giving an added surprise quality to the powder experience for the consumer. A particularly out-of-the-box textural application we're currently seeing in powders is the use of milk protein isolate raw material in making protein powders. Once mixed, the innovative use of this isolate can create a protein powder end product that tastes and feels like juice, instead of the more traditional milk texture, which consumers can sometimes find to be chalky.
Another creative texture option in powder formulation is adding sodium bicarbonate. This addition provides the ability for brands to make their product fizzy once mixed, again giving an unexpected twist for the powder consumer. A great example of this is Qumba, which offers a Kombucha Powder product that provides that fun fizzy texture.
So, while powders may not be the new kid on the block, the ease of manufacturing, creative advancements in flavor and texture, as well as the convenience and the attractive user experience, all contribute to powders still being a logical and popular choice.
Additionally, there are a number of brand owner benefits of manufacturing in powder form. Among the key manufacturing benefits include efficiency, reliability, ease of blending and storage. And, from a product development perspective, raw materials are typically more likely to work well in powder than other complex formats. There are also cost benefits, as powder production is often less expensive, as it can eliminate the next steps involved of encapsulating or conducting further R&D to determine if the product stays stable with gelatin, for example.
From innovations in the more tried-and-true powder format, to the creative ideation of crystals and gummies, it's impressive to see what the market has brought about already in delivery formats, and where consumers are driving our future. We expect that the ongoing quest for brands to stand out and offer more compelling products for changing consumer interests will continue to push the supplement industry to deliver even more creative delivery formats looking ahead.
Sara Goodman is a sales executive for Lief Labs. She has worked in various facets of manufacturing throughout her career. Sara holds a bachelor's degree in marketing and sales from the University of Northern Iowa. Based in Valencia, California, Lief Labs is a premier formulation and product development innovator and manufacturer of dietary supplements.
For a deep dive into the expansive, evolving and innovative world of supplement delivery formats, download the free Natural Products Insider digital magazine here. 
Subscribe and receive the latest insights on the healthy food and beverage industry.
Join 47,000+ members. Yes, it's completely free.
You May Also Like
---