Ayurveda is more popular than you think
Ayurveda is more popular than you think
Led by curcumin and ashwagandha, ayurvedic botanicals—if not ayurveda itself—are now being featured in more palatable formats for consumers. Think RTD beverages or RTM powders.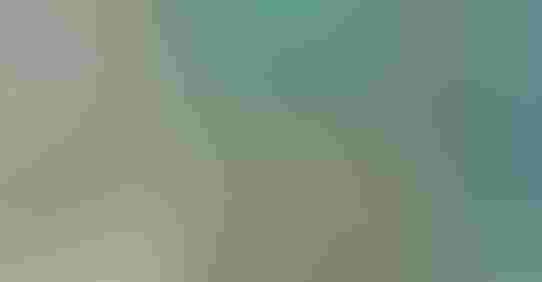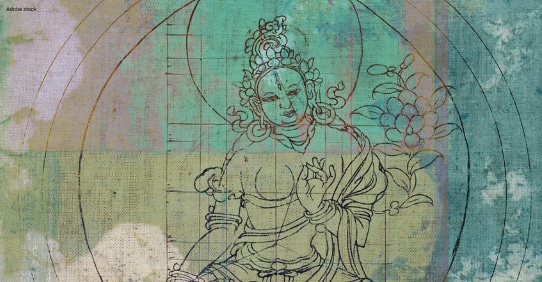 At a Glance
Turmeric and ashwagandha lead the way.

Consumers like the ingredients more than the ayurvedic concept.

Even so, growth is expected to more than double in the next five years.
Editor's note: This article was excerpted from a longer feature in our "Ancient Traditions" digital magazine. Click the link to access the full piece from Croatto, which also covers the size and "overwhelming interest" leading to solid growth of the ayurvedic market, and bringing ayurveda to supplements.
When it comes to supplements that capture the public's imagination, simplicity rules, whether it's format, dosage or benefits. 
For example, most people can tell you that calcium helps with bone health and that it's found in dairy products. That kind of association makes for memorable public education and advertising campaigns. 
Ayurvedic botanicals lack that kind of easy pathway to the public's consciousness. One possible reason is the sheer volume of options. 
"The Ayurvedic Pharmacopeia describes medicinal uses of over 600 plants in 70 volumes containing over 8,000 multi-herbal and herbo-mineral formulations," Muhammed Majeed, Ph.D., founder and group chairman of the Sami–Sabinsa Group, explained. "It describes judicious combinations of herbs and other natural materials." 
Roy Upton, RH DipAyu, is trained in ayurvedic, Chinese and Western herbalism and is head of the American Herbal Pharmacopeia (AHP). He pointed to "very specific advancements of ingredients," including the branded curcumin ingredient Meriva, by Indena, and the addition of BioPerine—a black pepper extract patented by Sabinsa and used to boost ingredient absorption. 
Ingredient manufacturers aren't standing still, but the gap is wide between perennial all-stars turmeric (Curcuma longa) and ashwagandha (Withania somnifera) compared to other ayurvedic ingredients. For example, in the 52 weeks ending June 18, 2023, SPINS data put sales of curcumin and ashwagandha in the natural and conventional U.S. market at $215 million and $160 million, respectively, while third-place bacopa (Bacopa monnieri) hit a mere $11 million, moringa (Moringa oleifera) took in $9.6 million and boswellia (Boswellia serrata) topped out at $8.75 million. 
"Turmeric is one of the most widely researched herbs in the world and is so diverse in its action that it has a broad audience," Upton said. "Both [it and ashwagandha] are targeted in part for the inflammatory market—the prevalence and awareness of which has come into common parlance in recent decades." 
Ashwagandha, Upton added, has been "really pushed by KSM-66 and Sensoril," which are the two leading branded ingredients from Ixoreal Biomed and Kerry Group, respectively. 
"It is no surprise to see herbs such as turmeric and ashwagandha at the top, considering all the products that have been hitting the market with those ingredients," said Haleigh Resetar at SPINS. "Ashwagandha remains popular for its benefits regarding stress relief and mood support and is growing in various beverage categories including kombucha, tea, coffee and water. Turmeric is known as an antioxidant and anti-inflammatory and is popular in juices and as a supplement. Ayurvedic herbs, while popular in the natural market for years, are beginning to see interest in conventional markets as values-oriented consumers begin to grow in numbers." 
And yet, for ayurveda itself, another barrier remains; as a health system, it is highly personalized. It's anathema to the "take a pill" approach many Americans happily swallow. "People are scared to try new things, [so they] go for what they know," said Amaya Shiva, co-founder of Siddha Labs, an ayurvedic supplement manufacturer. A gigantic amount of irony exists in that statement; Majeed said ayurveda has Sanskrit roots that originated around 5000 B.C. 
It's not as if ayurveda and its botanicals are languishing in some corporate bargain bin. Turmeric has found its way into Starbucks, for crying out loud. It won't take a millennium or two to reach widespread fluency with the public, but it's no overnight project either.
Pete Croatto is a freelance writer in Ithaca, New York. His work has appeared in The New York Times, Grantland, SI.com, VICE Sports and Publishers Weekly. 
Download the "Ancient Traditions" digital magazine and discover how Western research is cracking the code in making traditional Chinese medicine more accessible to Western markets, ingredient spotlights on curcumin and cordyceps, and formulation hacks from our Insider formulator, Blake Ebersole.
Subscribe and receive the latest insights on the healthy food and beverage industry.
Join 47,000+ members. Yes, it's completely free.
You May Also Like
---