FDA, the Courts and Capitol Hill: Welcome to Supplement Law Blog
FDA, the Courts and Capitol Hill: Welcome to Supplement Law Blog
I implore INSIDER readers and sources who are interested in policy issues to reach out to me with tips and story ideas for this blog.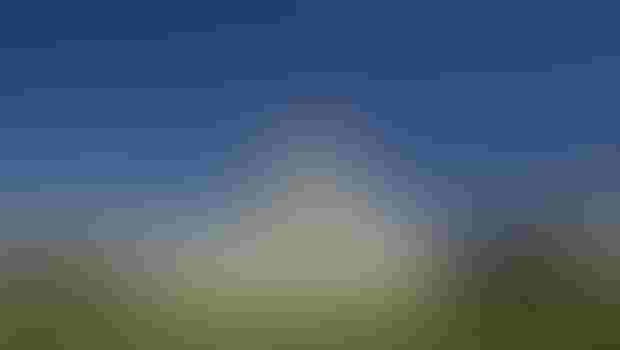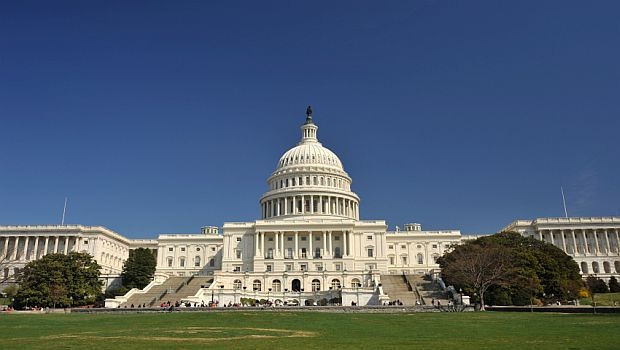 Welcome to the Supplement Law Blog, a venue for the exploration of legal and regulatory issues affecting the industry.
In 1994, I was a skinny sophomore at Arizona State University who knew virtually nothing about "natural products" or dietary supplements. These days, I find that a morning probiotic is nearly as indispensable to my health as eating and breathing.
Probiotics—and an entire multibillion-dollar industry of natural products—may never have flourished without the Dietary Supplement Health and Education Act of 1994 (DSHEA). Thanks to the November election, a Republican majority in Congress could help sustain the growth that this 20-year-old law fostered.
114th Congress
In November, the GOP wrested control of Congress from the Democrats. The development is seen as generally encouraging for industry. With the Republicans at the helm, and Capitol Hill notorious for partisan bickering and legislative gridlock, conventional wisdom holds the present Congress is unlikely to introduce—much less pass—radical amendments to DSHEA. But the 71 freshman who have joined the 114th Congress have no track record on the Hill. As these freshman gain more experience, cultivate alliances, and plan for reelection, their positions on domestic and foreign issues may change over the course of their congressional careers.
In recent years, a number of research papers and national media reports have questioned the efficacy and safety of supplements. Some in Congress including Sen. Dick Durbin of Illinois, a Democrat, have taken notice and moved to introduce legislation that is opposed by the supplement industry. Legislation such as the Dietary Supplement Labeling Act of 2013 hasn't gone anywhere. But the possibility always exists that an outbreak of foodborne illness tied to supplements will cause a public uproar. Such things tend to incite action on Capitol Hill. To wit: the Food Safety Modernization Act.
The industry needs friends on both sides of the aisle, even during seemingly quiet times because health crises—and the ensuing political debate on how to respond to them—aren't invariably foreseeable. Which is why organizations representing the supplement industry are working hard to forge new alliances with Democrats and Republicans.
FDA Leadership
The identities of future allies and enemies in the 114th Congress are not the only questions that face the supplement industry in and around the nation's capital. How will FDA leadership regulate the supplement industry in the coming years? Since Daniel Fabricant left FDA in April to lead the Natural Products Association (NPA), a number of officials have stepped in to temporarily serve as directors of the division of dietary supplement programs. In some respects, FDA is conducting business as usual—inspecting dietary supplements facilities for compliance with current Good Manufacturing Practices (cGMPs), collaborating with the Justice Department on civil and criminal enforcement actions, and reviewing adverse event reports (AERs).
But without a permanent director in office who has articulated a concrete, long-term agenda, pinpointing FDA's supplement priorities is a guessing game. By stark contrast, Fabricant made it no secret, for instance, that he was focused on holding the industry accountable for compliance with cGMPs. During trade shows and interviews with the trade and consumer press, he often bemoaned the fact that a number of companies had an abysmal record of non-compliance with rudimentary regulations that had been in effect for years.
The current personnel situation at FDA is less than ideal. A supplement division without a permanent chief is more prone to delay important rulemakings, such as the highly anticipated issuance of guidance on new dietary ingredients (NDIs), or change the direction of its policies.
A quiet government also creates uncertainty. Since Fabricant left the agency, the three interim supplement directors haven't said much publicly about the natural products industry. One supplement lawyer who I recently interviewed expressed frustration that FDA didn't interact with attendees during a public meeting on a food additives guidance document that the agency is considering revising.
FDA should be consistently transparent about its affairs and move swiftly to retain a competent and enthusiastic supplement chief who will commit herself or himself to the job for the long haul. The industry may be in luck. A recent personnel announcement at FDA could facilitate the near-term hiring of a supplement director. Susan Mayne, a public health expert with Yale, has been named the new director of the Center for Food Safety and Applied Nutrition (CFSAN). She may oversee the hiring of key positions within her chain of command.
Pending Litigation
The Supplement Law Blog will devote a significant portion of coverage to litigation, of which there is no shortage. The food and dietary supplement industry is overwhelmed with putative class-action lawsuits, one of the world's biggest multilevel marketing companies (Herbalife) is the subject of federal and state investigations into its business practices, and federal regulators have been making life hell for some marketers of natural products.
Consider, for instance, a lawsuit filed by the FTC against Bayer Corp. The complaint has potentially broad implications for the type of research that is needed to substantiate claims that a dietary ingredient or nutrient plays a role in affecting the structure or function of the human body.
A principal question in the case is this: Did Bayer, based on a consent decree that it entered into with the FTC, need to conduct human clinical studies in order to substantiate claims that its probiotic supplement (Phillips' Colon Health) is effective against constipation and diarrhea, gas and bloating. The natural products industry fears FTC is moving in the wrong direction by requiring Bayer and others to produce scientific evidence that has applied to drug companies, namely double blind, placebo-controlled studies.
That FTC and Bayer will trade blows at trial is anything but a foregone conclusion. The expenses of litigation are monstrous and the consequences of an adverse ruling could set a dangerous precedent for Bayer and the industry. Even if the case goes the distance, an appeal is a distinct possibility. We will update readers on developments in this lawsuit and other cases that are important to the natural products industry, including an appeal involving POM Wonderful.
Feedback for this Blog
Please contact me with feedback, tips and story ideas for this blog at josh.long@informa or through 480.990.1101, ext. 1104. I look forward to hearing from you.
Subscribe and receive the latest insights on the healthy food and beverage industry.
Join 47,000+ members. Yes, it's completely free.
You May Also Like
---