Lawyers: Republican-Led FTC Positive Sign for Dietary Supplements
Lawyers: Republican-Led FTC Positive Sign for Dietary Supplements
Maureen Ohlhausen, the newly appointed acting FTC Chair, has taken a general stance on human clinical trials that has been at odds with the Democrat-led FTC under the Obama administration, according to some legal experts.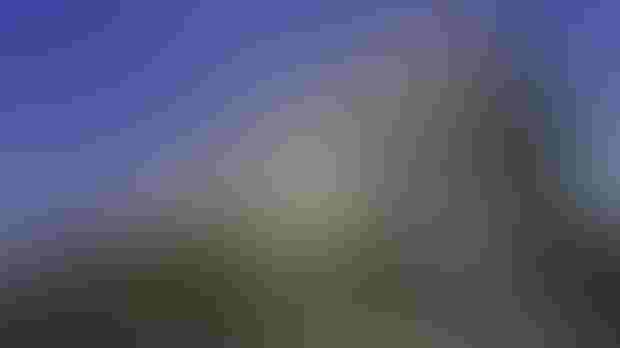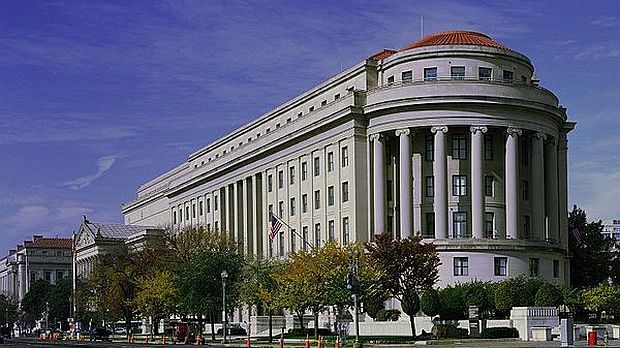 About two years ago, marketers behind homeopathic HCG—or so-called human chorionic gonadotropin, a hormone produced by the human placenta—agreed to settle charges that their weight-loss claims were deceptive and not backed by scientific evidence.
As part of the settlement, Kevin Wright and his Utah-based companies must possess at least two adequate and well-controlled human clinical studies to substantiate any future claims related to weight loss.
Maureen K. Ohlhausen, a Republican who has served as an FTC commissioner since 2012, joined her colleagues in accepting the above settlement. "In the narrow instance of a product claiming rapid weight loss," Ohlhausen said in a concurring statement that she agreed with the requirement for two randomized controlled trials (RCTs) to substantiate claims "because such studies can be conducted in a relatively short amount of time at a lower cost than for many other health claims."
However, the commissioner reiterated her previous position that she did not support two RCTs as a general standard for health claims for food.
"I reiterate my hope that as we consider future cases involving health and disease-related claims, the Commission will engage in a further dialogue about our substantiation requirements to discern how best to assess the potential costs and benefits of allowing different types of evidence that may provide a reasonable basis to substantiate such claims," she said.
Ohlhausen's general reluctance to embrace the requirement of human clinical trials to substantiate certain claims was at odds with the Democrat-led FTC (Commission) under the Obama administration, some legal experts said.
On Wednesday, FTC announced President Donald Trump had tapped Ohlhausen to serve as interim FTC chair. She is succeeding FTC Chair Edith Ramirez, who was sworn in as a commissioner in 2010 and is resigning effective Feb. 10.
"I am deeply honored that President Trump has asked me to serve as Acting Chairman of the FTC and to preserve America's true engine of prosperity: a free, honest, and competitive marketplace," Ohlhausen said in a statement. "In pursuit of that mission, I will work to protect all consumers from fraud, deception, and unfair practices. I will safeguard competition while preserving American innovation and promoting economic liberty for all citizens. Finally, I will ensure the Commission minimizes the burdens on legitimate business as we carry out this vital work."
'We May Actually See Some Real Shifts'
Lawyers in Washington and New York said they expect a policy shift at the Commission that could benefit businesses—including marketers of dietary supplements.
Historically, a change in the administration hasn't significantly affected FTC's policies, said Linda Goldstein, a partner in New York with the law firm Manatt, Phelps & Phillips, LLP, who represents clients in investigative and enforcement cases brought by the Commission. "But I think for the first time … in a very long time, we may actually see some real shifts here and perhaps a reigning in on some of the positions that the FTC has taken in the past," she said Monday in a phone interview before Ohlhausen was publicly tapped as interim FTC chair.
Justin Prochnow, an attorney who specializes in regulatory matters impacting the food, beverage and supplement industries, said he anticipated less FTC activity generally under the Trump administration.
"I just don't think the FTC will be as aggressive under Trump as it was under Obama," said Prochnow, a partner in Denver with the firm Greenberg Traurig LLP, in a phone interview Thursday.
Marketers of supplements would likely embrace such a change. Steve Mister, president and CEO of the Council for Responsible Nutrition (CRN), a Washington-based trade association for the dietary supplement industry, maintained FTC has overreached with regards to the scientific evidence that is required to support advertising.
"We're not suggesting that … a new FTC should gut the new advertising requirements … but they should not be taking such an expansive view of how much science is required to support a claim," said Mister in a phone interview earlier this month before Trump's inauguration.
Mister, whose professional experience includes practicing law in Washington with the firm formerly known as Wiley, Rein & Fielding LLP, cited as an example of FTC overreach a case against Bayer. The 2014 case involved a dispute between the company and the Commission over the evidence that was required to substantiate claims related to a probiotic supplement, Phillips' Colon Health (PCH).
Although the U.S. Justice Department asserted Bayer lacked evidence to substantiate its claims and was in violation of a 2007 consent decree, a federal judge in New Jersey ultimately ruled in favor of the healthcare giant—rejecting the government's claims regarding the requirement for human clinical trials.
"As two other courts have held, competent and reliable scientific evidence does not require drug-level clinical trials, and the government cannot try to reinvent this standard through expert testimony," U.S. District Judge Jose Linares wrote in his 2015 decision. Bayer, the court pointed out, produced nearly 100 studies to support its PCH.
However, an FTC official, Richard Cleland, maintained the Bayer decision wasn't focused on the requirement for human clinical trials.
"We're certainly not backing off our position on what constitutes competent [and] reliable scientific evidence," said Cleland, FTC's assistant director of Advertising Practices, Bureau of Consumer Protection, in a phone interview last summer. "And I don't think the Bayer decision actually requires us to do that."
"The critical issue in the Bayer case was whether or not strain-specific tests of the probiotic were required," he explained. "Bayer had randomized controlled trials that it was relying on, so … the case wasn't about whether randomized controlled trials were necessary."
FTC's standard of two RCTs, or human clinical trials, is rooted in the policies of David Vladeck, the former director of the Commission's Bureau of Consumer Protection, who was appointed by former FTC Chair Jon Leibowitz, said Katie Bond, a lawyer in Washington. Vladeck's successor, Jessica Rich, has maintained the same policies and litigation strategy, said Bond, a senior associate with the firm Kelley Drye & Warren LLP, who provides regulatory counseling and litigation support in matters involving supplements and other consumer products.
Under the new administration, FTC's advertising guidance for the dietary supplement industry will remain in effect, Bond remarked in a recent phone interview. The guidance includes, among other things, issues related to the amount and type of evidence required to substantiate advertising claims.
"But I think just under this administration, you are going to see actual enforcement of that guidance as it exists," Bond said, "and not an effort to raise the standard or move beyond that guidance."
However, Cleland said last summer he was not pleased with the way companies had interpreted the guidelines.
"Commission staff said we have a flexible [substantiation] standard, which has been interpreted as anything goes," he said in an emailed statement. "That's not what it means."
Trump Reportedly Considering Utah AG to Head FTC
A Jan. 17 report from Politico may serve as further encouragement to the natural products industry. Two unnamed sources told the publication that Utah Attorney General Sean Reyes is being considered by Trump to chair FTC.
Reyes, whose spokesperson declined to comment to Politico, hails from a state that is teeming with dietary supplement companies, including the multi-level marketer Nu Skin Enterprises.
Sen. Orrin Hatch, the senior Republican from Utah, is one of the principal drafters of the 1994 Dietary Supplement Health and Education Act (DSHEA), and he has been a vigorous supporter of the nearly US$40 billion industry since the law's enactment.
Reyes briefly addressed dietary supplement executives in September during an industry conference in Salt Lake City that was hosted by the United Natural Products Alliance (UNPA).
As Utah's 21st Attorney General, Reyes was appointed to the position in 2013 at the age of 42. Before taking office, he served as a partner for a small venture fund, general counsel for a technology company, and a litigation partner for Utah's largest private law firm, according to his biography.
From what is known about Reyes, Bond said, "He would be a great pick for the supplement industry."
Ohlhausen Dissents on Restitution Issue
Even if Reyes' isn't named to the Commission, the GOP's influence could extend beyond positions regarding the evidence required to support advertising claims.
Last week, the Commission announced Uber agreed to pay $20 million to settle FTC charges that it hoodwinked prospective drivers with exaggerated earnings claims. Ohlhausen dissented because she said the $20 million settlement was not connected to an estimate of harm to consumers.
The commissioner opposed the settlement's effort to partially disgorge the profits of what she described as a "non-fraudulent enterprise that significantly benefits consumers, including drivers.
"The result: a settlement uncalibrated to the consumer injury that may deter beneficial commercial activity," Ohlhausen said.
Commenting on the Uber case—and decisions in which Ohlhausen has dissented on the requirement for RCTs—Goldstein said, "Those kinds of views have been … very much at odds with the positions that the FTC has taken in the last several years consistently both in terms of increasing substantiation requirements in the supplement category, as well as demands for restitution … going into the millions and millions of dollars."
Still, the lone Republican at the Commission has not invariably taken contrary positions to her Democratic colleagues in cases of national prominence. Consider the $200 million settlement involving Herbalife, the global nutrition company that was accused of a pyramid scheme by billionaire Bill Ackman.
"In addition to providing significant relief to consumers who may have been harmed by Herbalife's practices and protecting consumers who may join Herbalife in the future, this settlement also serves as an important reminder to multi-level marketing firms," FTC said in a July 15, 2016 statement. "They should ensure that income representations are not false and misleading, and that compensation structures do not incentivize recruitment and wholesale purchases unrelated to retail demand."
As the Commission relayed in a footnote, the statement reflected the views of not only two Democrats—then FTC Chair Ramirez and her colleague Terrell McSweeny—but Ohlhausen as well.
Subscribe and receive the latest insights on the health and nutrition industry.
Join 37,000+ members. Yes, it's completely free.
You May Also Like
---