FSMA and import requirements for food and supplement brands 67924
FSMA and import requirements for food and supplement brands
Of all the rules outlined in the Food Safety Modernization Act (FSMA), food brands struggle the most with the foreign supplier verification programs (FSVPs) and hazard analysis and risk-based preventive controls (HARPC).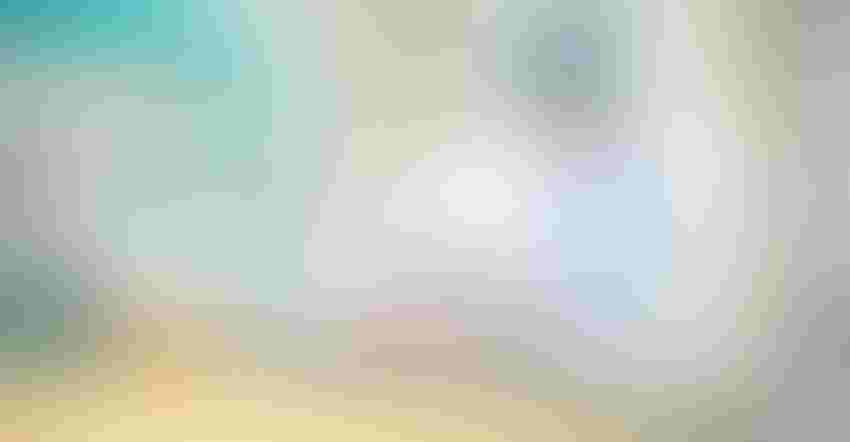 The Food Safety Modernization Act (FSMA) is the most comprehensive reform of the U.S food safety regulatory framework across the entire supply chain from farm to table in the past 70 years. Signed into law by President Barack Obama in 2011, FSMA has transformed the U.S. food safety system by shifting the focus from responding to foodborne illness to preventing it. The food industry has been significantly impacted since the start of implementation of FSMA in 2015.
For the first time, the food industry—both the U.S. and foreign companies—are mandated to have comprehensive, prevention-based controls across the supply chain, which includes mandatory preventive controls for human and animal food facilities (CFR117 and CFR507), mandatory produce safety standards (CFR112) and mandatory mitigation strategies against intentional contamination (CFR121). FSMA mandates inspection frequency for food facilities. Based on risk, the frequency of inspection may increase immediately. The industry is required to keep documentation of food safety plans and other records and allow FDA access to those records.
Under FSMA, U.S. importers have an explicit responsibility to verify their foreign suppliers have adequate preventive controls and to ensure the food they produce meets U.S standards. FSMA requires certain import food testing to be carried out by accredited laboratories. FSMA gives FDA new tools to respond effectively when food safety problems emerge, which includes mandatory recalls, expanded administrative detention, suspension of registration, enhanced product tracing abilities and additional recordkeeping for high-risk foods.
Of the seven major rules that FDA has finalized in FSMA, preventive controls for human foods (PCHF, CFR117) and foreign supplier verification program (FSVP, CFR1 Subpart L) have most significantly impacted brands and suppliers of the nutraceutical food and beverage companies including organic, natural and functional food and the dietary supplement companies.
FSVP became effective for the first-tier importers (importers not subject to preventive control or produce rules and importers of human food whose large foreign supplier is required to comply with PCHF), then became effective in 2017 for the second-tier importers. All tiers of importers are required to comply with FSVP in 2020.
Based on FDA inspection citation details on FDA's data dashboard, FDA started FSVP-referenced inspection and enforcement in June 2017. As of July 17, 2019, FDA has issued 764 citations referencing to FSVP (21CFR1 Subpart L). About 70% of total citations (532 companies) had been cited for failure to develop a written FSVP, including well-known nation-wide retailers, distributors and brands. Brands that import food and ingredients from foreign suppliers must build their capabilities of FSVP compliance internally or through their FSVP importers. The challenge is that most U.S. importers have neither the expertise nor experience to provide such regulatory-compliant services.
FDA started to issue citations related to hazard analysis and risk-based preventive controls (HARPC, Subpart C-G of CFR117) in November 2016. As of July 19, 2019, FDA issued 875 citations, among which 68 citations were noted for companies that "fail[ed] to have a written food safety plan," 155 citations were about "Your hazard analysis did not identify a known or reasonably foreseeable hazard that required a preventive control," 159 citations were about "preventive controls" and 166 were non-compliance in monitoring of preventive controls.
Some dietary supplement companies have the misperception they are exempted from FSMA rules since they are subjected to dietary supplement cGMPs (current good manufacturing practices, CFR111). Unless a company manufactures, packs, labels or holds only dietary supplement products, it is exempted from HARPC (subpart C) and supply chain program (subpart G CFR117), and it still needs to comply with all the other subparts. Even under CFR111, a dietary supplement facility must verify its ingredient suppliers, which are subject to FSMA rules to meet CFR111 requirements of supplier qualification.
Further, if the company has food products, such as protein drink, snack bars and other products besides dietary supplement, the business is subjected to all subparts in CFR117 and CFR111. In addition, many retailers and third-party certification companies already have included HARPC and supply chain program in 21CFR117 into their supplier qualification programs or certification requirements.
The data indicate that FSVP and HARPC are the two main observations during FDA inspections. Education through training is the most essential component of FSMA compliance for any companies. The food industry is ultimately responsible for getting the training it needs to comply with the FSMA rules. Understanding the scope of FSMA and which regulations apply to the business is the first step. Secondly, top management's commitment to FSMA compliance is critical. Without that, other projects will take priorities over FSMA compliance. Once overcoming the hurdles of education and commitment, a company needs to acquire competent people and adequate resources to build up its compliance capability internally or outsource this function through a third party, depending on which case makes business sense to the company.
Get more of an overview of FSMA from Rae L. Martin during the "FSMA and Import Requirements for Food and Supplement Brands" session on Wednesday, Oct. 16, 2019 at 9:00 a.m. at SupplySide West in Las Vegas. This session is underwritten by Venable.
Rae L Martin, MBA, MS, PMP, FSPCA lead instructor, is president of Continuum Partner Consulting, a consultancy specializing in regulatory compliance, quality and safety systems, product and process development in the dietary supplement, functional food and cosmetic and personal care industries.
Subscribe and receive the latest insights on the healthy food and beverage industry.
Join 47,000+ members. Yes, it's completely free.
You May Also Like
---