UFC Fighter Sues Supplement Distributor, Senators Introduce Food Labeling Bill
UFC Fighter Sues Supplement Distributor, Senators Introduce Food Labeling Bill
Ostarine is at the heart of a lawsuit filed by a UFC fighter, while two investors seeking to take advantage of the market for CBD want their money back. Meanwhile, three U.S. senators have introduced a bill to reduce confusing and misleading information on food packages.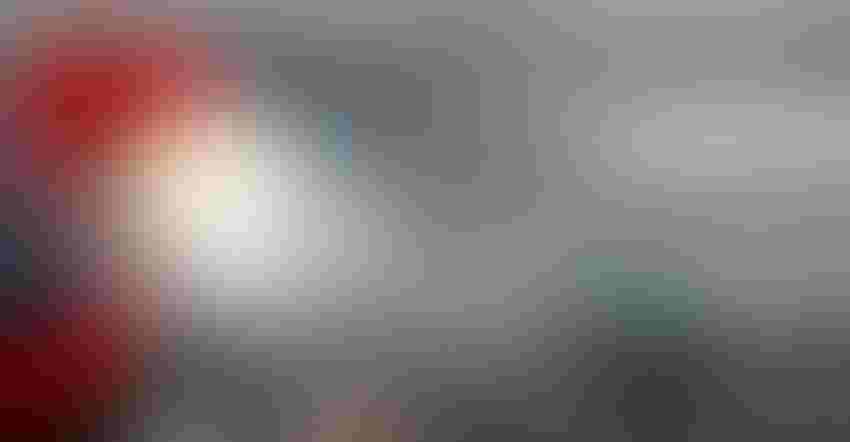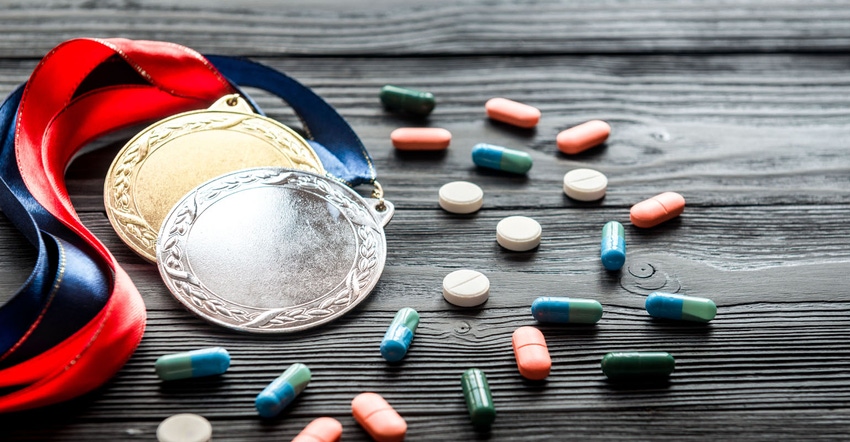 Editor's Note: Below is a weekly roundup of health and nutrition news.
UFC Fighter Sues Supplement Distributor over Positive Drug Test
Ultimate Fighting Championship (UFC) athlete Josh Barnett has sued a distributor of dietary supplements for selling him a product tainted with an undeclared drug: ostarine.
Barnett was subject to discipline by the U.S. Anti-Doping Agency (USADA) after the organization identified ostarine in the professional fighter's urine.
Also known as MK-2866 and enobosarm, ostarine is part of a category of drugs known as selective androgen receptor modulators (SARM). SARMs pose serious safety concerns, FDA has said, including the potential to increase the risks of a heart attack or stroke.
In the fall of 2016, Barnett purchased Tributestin 750, a dietary supplement said to foster the production of testosterone. Based on the label, the product should have only contained Tribulus terrestris, a natural plant that athletes are permitted to use as a dietary supplement, Barnett's lawsuit alleged.
The complaint was filed on April 9 against Biokor LLC, a distributor of dietary supplements doing business as Genkor, in Los Angeles County Superior Court.
After Barnett tested positive for ostarine, USADA independently purchased a sample of Tributestin, which also tested positive for ostarine, the lawsuit stated.
Peter Fredman, Barnett's attorney, has asserted causes of action for strict products liability, negligence, breach of implied warranty and breach of express warranty.
Biokor did not immediately respond to a request for comment.
Richard McLaren, an arbitrator, determined in March that Barnett did not knowingly ingest ostarine and should be reprimanded.
Barnett is a 40-year-old mixed martial arts athlete who has been in and out of the UFC since 2000 and boasts an MMA record of 35 wins and 8 losses, according to McLaren's ruling.
"Mr. Barnett lost crucial time and money from the tail end of his career, which is usually, for a fighter of Barnett's stature, an opportunity to provide financial stability to his post-fight life, as his name recognition was at its peak," Fredman said in a statement.
USADA has issued an advisory for athletes on ostarine. Several athletes have tested positive for the drug.
"We think it's being intentionally put in dietary supplements, maybe through contamination as well," USADA CEO Travis Tygart said in a short video. "Sometimes it's on the label. Sometimes, it's not on the label."
Tygart also noted SARMs like ostarine pose a health concern.
"This is a drug that is not allowed to be sold for human consumption," he said. Tygart cautioned athletes who use supplements that they do so at their own risk, and he advised them to go to www.supplement411.org, USADA's dietary supplement safety education and awareness resource.
Senators Introduce Food Labeling Legislation
Three U.S. senators have introduced a bill to reduce confusing and misleading information on food packages.
The Food Labeling Modernization Act addresses front-of-package labeling and misleading health claims, the senators announced in an April 11 press release. The bill also requires updates to the Nutrition Facts label and the ingredient list, lawmakers said.
"Consumers deserve clear, accurate information about the food they eat, but instead of giving consumers clarity, current labels are a maze of confusion," Sen. Richard Blumenthal, Democrat from Connecticut, said. "The Food Labeling Modernization Act empowers consumers with accurate, truthful, and concise information, giving them the tools they need to make healthier choices and outsmart deceptive pitches and promotions."
Blumenthal introduced the legislation, along with Edward Markey and Sheldon Whitehouse, Democrats from Massachusetts and Rhode Island, respectively. Reps. Frank Pallone (D-New Jersey) and Rosa DeLauro (D-Connecticut) previously introduced companion legislation in the House of Representatives.
The bill directs the Secretary of Health and Human Services to establish a single, front-of-package nutrition labeling system for food products required to provide nutrition labeling; it also requires new guidelines for the use of the words' "healthy" or "made with whole grain," the senators' press release said.
Also under the legislation, the percent daily values for calories and sugar, as well as the amount of sugar that is not naturally occurring, must be disclosed on the Nutrition Facts label.
"The Food Labeling Modernization Act will help bring our labeling standards into the 21st century and will help ensure consumers receive fair, honest and easy to understand information about their food choices," Markey said.
The Grocery Manufacturers Association (GMA), a trade association for the food industry, looks forward to reviewing the legislation's details, spokesman Brian Kennedy said in an emailed statement.
However, he added GMA has "some initial concerns that the bill would require FDA to undertake a new series of complex and costly regulatory actions as the agency grapples with a long list of guidance documents and final rules left over from the previous administration."
Marketer of Hemp Extracts Defrauded Physicians, Lawsuit Alleges
The owner of a Colorado-based marketer of cannabinoid-rich hemp extracts is being sued by two Florida physicians who allege they were defrauded.
The plaintiffs claimed their $1.1 million investment in Full Spectrum Nutrition was diverted to a wildlife refuge in Costa Rica, The Denver Post reported.
John Michael Merritt Jr., the owner of Full Spectrum Nutrition, claimed in May that his company had a special arrangement in which it received CBD-infused products at below wholesale prices from a hemp-products wholesaler in Colorado Springs, Colorado, Folium Biosciences, the newspaper said, citing the lawsuit.
Craig Brand, an attorney for the physicians, referred to Merritt's business strategy as a "sham," the Post reported.
The lawsuit alleged "Merritt had secretly been establishing a 'wildlife refuge' business in Costa Rica in conjunction with bottling and marketing Costa Rica water under the name 'iRescue,'" according to the article.
Full Spectrum Nutrition did not immediately respond to a request for comment on the lawsuit reported in the Post.
Subscribe and receive the latest insights on the healthy food and beverage industry.
Join 47,000+ members. Yes, it's completely free.
You May Also Like
---