New science advances probiotics, milk fats and herbs
New science advances probiotics, milk fats and herbs
Nutrition science is the foundation of the nutritional ingredients space that feeds the supplements industry. Here's the latest research from suppliers in the veins of probiotics, milk fats and botanicals.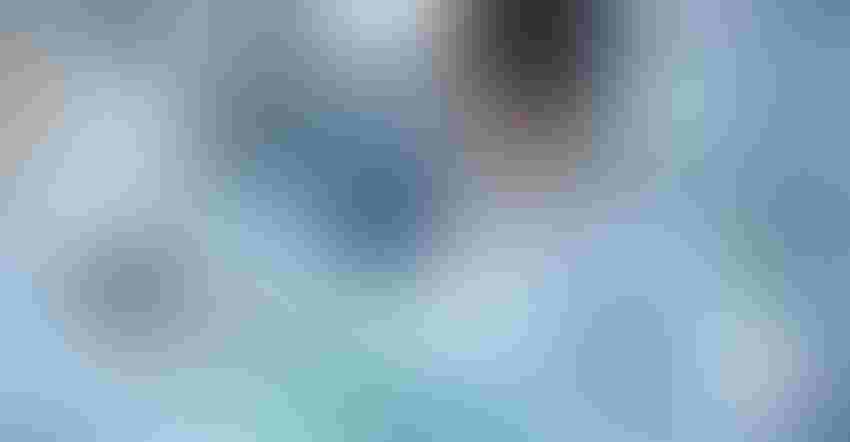 At a Glance
Probiotic strain produces GABA, folate.

Milk phospholipids reduce stress.

Ginger, chastetree for fast joint pain relief.
Nutrition science is the foundation of the nutritional ingredients space that feeds the supplements industry. The frontiers of research are always continuing, with ingredient suppliers at the forefront of conducting basic and applied science that validates the safety and efficacy of functional ingredients. Here's the latest from suppliers in the veins of probiotics, milk fats and botanicals.
Probiotic strain shows new benies
A genomic evaluation of Bifidobacterium adolescentis iVS-1, followed by subsequent in vitro testing, has revealed that iVS-1 produces both gamma-aminobutyric acid (GABA) and folate (vitamin B9). Both benefits are complementary to the strain's known attributes, representing an enhanced value proposition for iVS-1.
The strain is developed by Synbiotic Health, founded in Wisconsin by four microbiome research scientists who have developed a line of Ecologically Advanced Probiotics. The company is now based in Nebraska.
iVS-1 has previously been shown to proliferate and persist at high levels in the human gut, promote a bifidogenic response and promote healthy gut-barrier function at low levels of supplementation (1 billion CFU/dose).
GABA is a neurotransmitter with stress-reducing and sleep-enhancing effects via interaction at the gut/brain barrier. GABA can positively modulate mood and sleep, increase spatial and temporal memory, and reduce hypertension.
Folate has heart health benefits and is essential during pregnancy to support normal growth and development of the fetus. Folate is required for DNA replication, repair and methylation. In trials, iVS-1 produced three times more folate than other strains analyzed and was found to produce a more bioavailable form of folate.
Milking the stress angle
A new study affirmed that broad-spectrum milk phospholipids found naturally in milk fat globule membranes (MFGM) help reduce general stress symptoms.
The new study was derived from Nutiani, a spinoff from Fonterra, a dairy co-op based in New Zealand.
The 12-week study found a statistically significant 45% reduction in mean stress scores, compared to 21% in the placebo group.
"These findings are consistent with previous work demonstrating that supplementation with broad-spectrum phospholipids improve the response to a stressful situation," said lead researcher Maher Fuad, Ph.D., who added that there was also a suggestion that supplementation of broad-spectrum phospholipids can reduce anxiety from day one, though further testing is required.
Unlike single phospholipid sources, Nutiani Phospholipids are broad-spectrum phospholipids, containing a range of fats including phosphatidylserine, phosphatidylcholine, phosphatidylethanolamine, hosphatidylinositol and sphingomyelin. Each of these is present in a similar proportion to that in the human brain.
Researchers examined adults between 25 to 60 years old residing in New Zealand. Participants received either 300 mg or 600 mg Nutiani Phospholipids (Fonterra's MFGM-rich powder) or a maltodextrin placebo. They consumed one serving every day for 12 weeks mixed into drinks like smoothies, milk or water, or sprinkled over breakfast cereal.
Participants who took a higher dose containing 600 mg MFGM had significantly lower stress scores after six weeks but not 12. This signals there may be an optimal dose of MFGM and to reduce stress symptoms, which will be further explored in future studies.
Herbs deliver joint pain relief in 4 hours
A single dose of a proprietary combination of two botanicals, ginger (Zingiber officinale) and Chinese chastetree (Vitex negundo), was found in a study to provide a statistically significant and clinically meaningful reduction in exercise-induced knee joint discomfort within 4 hours of administration.
The ingredient formulation, branded Muvz by ENovate Biolife, was administered to 40 physically active men and women aged 20-60 years with no or minimal pain at rest. However, they had a history of knee pain on physical stress (e.g., walking, running, cycling). After receiving 200 mg Muvz twice daily, or placebo, for five days, with post-exertion pain scores measured at 4 hours and again at day 5, nearly one-third of participants achieved meaningful pain relief (MPR)—defined as at least a 40% reduction in pain—in an average of 3.38 hours. None of the placebo group achieved MPR.
"Overall, (the herbal combination) significantly improved the exercise-induced acute knee joint pain at 2 hours which continued till 4 hours after a single dose of 200 mg," concluded the researchers. "This pain relief was considered meaningful by the participants.
Also, 95% of participants in the Muvz group achieved some degree of pain relief within 2 hours, compared to 37.5% in the placebo group.
Muvz was found to be safe in the study, with adverse events reported and the vitals of blood pressure and pulse rate were stable for all participants.
Subscribe and receive the latest insights on the health and nutrition industry.
Join 37,000+ members. Yes, it's completely free.
You May Also Like
---