Menopause supplements are innovating briskly
Menopause supplements are innovating briskly
Women's health supplements are increasing across all segments, particularly in the menopause category.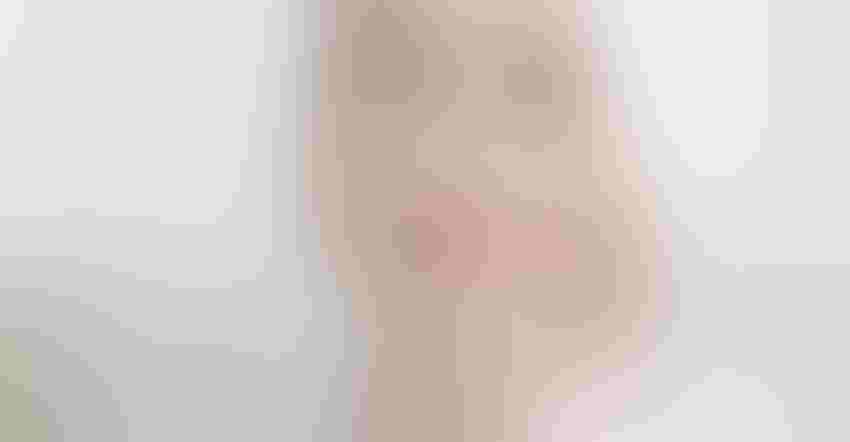 At a Glance
With increasing life expectancy, many women may spend 30-40% of their lives in postmenopause.

New launches also feature adjacent products and awareness campaigns.

Second generation menopause supplements also address bone health, mood, cognition and pain.
The interest in women's health supplements has grown considerably over the course of recent years. The number of new supplement products addressing women in particular is increasing across all segments; however, one category stands out among the most exciting: menopause supplements. 
With rapid growth, this segment has captured the attention of both consumers and key industry players, who are not only responding with new launches but also with adjacent products and awareness campaigns. 
In the past decade, women's health was the second-fastest-growing dietary supplement category worldwide. It grew by a compound annual growth rate (CAGR) of nearly 10% globally between 2011 and 2020, according to Euromonitor. Although the share of new product launches among dietary supplements globally is not growing, the awareness and focus on women's well-being is increasing, with women of all ages seeking effective solutions to support their unique health needs. 
A Euromonitor report from May 2023 stated that 52% of global female consumers are moderately or extremely concerned about women's health issues, and 44% of them are looking for solutions to prevent or treat said issues. 
The increased demand has created a clear market opportunity for new product launches. 
One hot category 
What makes menopause such an exciting segment and one of the biggest opportunities in women's health? With increasing life expectancy, many women may spend 30-40% of their lives in postmenopause. Furthermore, the average gross income tends to get higher with age, which means perimenopausal women have more capital.  
The symptoms of menopause can be distressing and can considerably affect the quality of a woman's personal, social and work life. Consequently, it comes as no surprise that women are increasingly using supplements to address these issues. According to Euromonitor Consumer Health Data, one-third of perimenopausal women already take supplements to address women's wellness concerns such as menopause. 
Dietary supplement players in the space are responding with dedicated product launches. Companies such as i-Health (DSM), Womaness, Pharmavite and PharmaCare all own supplement brands exclusively dedicated to menopause. 
[For a comprehensive tool box on the entire women and children's supplement market, including prenatals and children's gummies, click here to download the free Natural Products Insider digital magazine here.]
Products on the market are developing in terms of specificity and quality of ingredients. Women's health is often still addressed by traditional herbal products that have a long history of use by default, but modern science is struggling to confirm their efficacy and safety. Many products currently available in the market consist of basic vitamins and minerals. Many are also using traditional plants (soy, black cohosh [Actaea racemose], barley, etc.) from commodity sources. 
Branded ingredients provide differentiation 
A second generation of women's health products addressing a wider range of affected health systems is coming in—and using branded clinically studied ingredients. These formulations are not only aimed at classic menopause symptoms, but also areas such as bone health, mood, cognition and pain. 
For example, Happy V launched a Menopause Relief product in the U.S., using branded ingredients such as Sensoril and BioPerine. Country Life's Menopause Rescue, which features EstroG-100 herbal blend and Lifenol hops extract, received a NEXTY award in 2021 for Best New Condition-Specific Supplement. Pharmavite, which has a menopause-dedicated brand in the U.S., has a clinically supported product Equelle, with clinical trials on the finished formulation, which helps relieve symptoms of estrogen decline in women over 40. iHealth (DSM) expanded its menopause-dedicated supplement brand Estroven with a product positioned for bone, joint and muscle health in 2022. 
As with most categories, in menopause, positive effects need to be felt by consumers when taking dietary supplements or a second purchase won't happen. One of the best options for efficacy is branded and clinically studied ingredients. Also, safety and purity may be questionable when non-branded ingredients are sourced, so traceability and established high-quality consistency offer an advantage. 
Products in the premium, clinically supported segment are suitable for promotion through doctor recommendations and are especially successful in markets where medical detailing is strong. 
The segment is booming not only with supplement products, but also supporting elements such as telehealth platforms, apps and awareness campaigns. 
Health & Her offers an app for tracking menopause symptoms and period changes, as well as access to expert advice. Gennev and Wellfemme both have a dedicated telehealth platform. In 2019, Holland & Barrett launched a "Me.No.Pause." campaign to address the topic of menopause, which can sometimes still be considered taboo. Just recently, GenM, the menopause partner for brands in the U.K., including Holland & Barrett, launched the 'M-tick' symbol, aiming to provide something similar to the vegan "V" symbol, in an attempt to make consumers more aware of supplements that could aid the symptoms of menopause. And finally, Phenology, a menopause supplement brand by Hologram Sciences (DSM), partnered with Phenology, which has an at-home testing device that measures progesterone levels in one's saliva in a matter of minutes. 
With continued growth in both demand and product offerings, women's health has become a booming segment in the dietary supplement industry. The menopause segment in particular has witnessed remarkable growth due to several key factors. The increasing presence of dedicated supplement brands, backed by clinical research, awareness campaigns and adjacent offers have deemed the category as an exciting breakout within women's health. As women continue to prioritize their well-being, the menopause supplement space is anticipated to grow even further in the future. 
Matevž Ambrožič is marketing & PR director at PharmaLinea. s
Subscribe and receive the latest insights on the health and nutrition industry.
Join 37,000+ members. Yes, it's completely free.
You May Also Like
---