Exploring the Robust Future for Tocotrienols
Exploring the Robust Future for Tocotrienols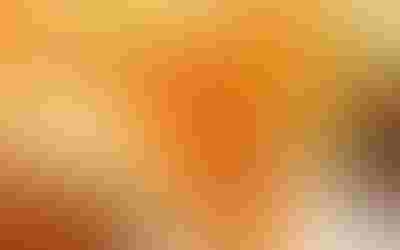 The market for vitamin E remains robust. According to Euromonitor International, worldwide sales of vitamin E (defined as the "fat-soluble vitamin used for the immune system and blood health") rose from US$964.6 million in 2008 to more than $1 billion in 2012. Back in the United States, vitamin E sales were close to $300 million in 2012.
In its Nutritional Supplement/OTC/Rx Consumer Insight & Market Opportunity Report," released in February 2012, the Natural Marketing Institute (NMI) ranked vitamin E seventh on its list of top used supplements: 14 percent of 2,355 U.S. adults polled claimed to take it.
And Americans can get their vitamin E in numerous waysnot just the traditional formats. According to Datamonitors Product Launch Analytics, the top 10 food and non-alcohol beverage categories in the United States featuring vitamin E as an ingredient from Jan. 1, 2012, to Aug. 15, 2013, were:
Breakfast cereals = 153 reports

Functional drinks (includes energy and sports drinks) = 91 reports

Other savory snacks = 78 reports

Cookies (sweet biscuits) = 70 reports

Bread and rolls = 51 reports

Concentrates (beverage concentrates) = 45 reports
What these data dont show is what kind of vitamin E consumers are purchasing: tocotrienols, tocopherols or a combination. And that might be a concern even if, Alpha-tocopherol is found in most multivitamins and is supplemented in foods," according to Barrie Tan, Ph.D., founder of American River Nutrition.
However, vitamin E is more than just the alpha-tocopherol most commonly used in fortification. C.W. Fong, Ph.D., head of research and development (R&D) at Davos Life Science Pte. Ltd. based in Singapore, said despite research attempting to unravel alpha-tocopherols other effects," its main function in the body remains the same. He called it a lipid-based, non-specific-chain-breaking antioxidant, mainly to protect polyunsaturated fatty acids from oxidative stress," based on current research. He added tocotrienols have much to offer since recent research indicates they confer additional benefits not provided by alpha-tocopherol." Studies, he added, show tocotrienols have biological functions beyond acting as an antioxidant."
In other words, tocotrienols do not play the Jan Brady to tocopherols Marcia Brady.
Tocotrienols have now stepped into the limelight of vitamin E research, and have proven to contain some exceptional benefits that are not shared by their older tocopherol siblings," Tan said, adding that the availability of tocotrienol samples and standards has spurred research. Today, the brightest spot for tocotrienol research is in cancer and CVD [cardiovascular disease]. Emergent fields of tocotrienol research are promising, and include angiogenesis, bioavailability, bone health, gastric injury, inflammation, life extension, obesity, radiation protection, skin health, tocopherol interference and, recently, cognitive impairment."
Tocopherol interference? Tan cited several studies, and said, While alpha-tocopherol is found in most multivitamins and is supplemented in foods, a growing base of evidence suggests this popular vitamin E interferes with the uptake and function of tocotrienols," including interfering with tocotrienols cardiovascular and cancer benefits.
Another consideration is the sourcing, as tocotrienols can be derived from rice, palm and annatto. However, Fong noted annatto is a tocopherol-free source of tocotrienols, and called tocotrienols a more biologically interesting form of vitamin E."
Learn more about the best Vitamin E delivery forms and newest research in the INSIDER Tocotrienols Digital Issue.
Subscribe and receive the latest insights on the healthy food and beverage industry.
Join 47,000+ members. Yes, it's completely free.
You May Also Like
---